PLEASE REVIEW THESE INSTRUCTIONS BELOW TO ACCESS THE ZOOM CLASS ONLINE
Please note: You will be required to download software that will allow you to run the Zoom Room program prior to joining your first Zoom Room session.) Please make sure you have the Zoom.us app installed on your phone or desktop before the Zoom Room meeting begins, as there is some setup time required prior to your first session.
You must also have a Web Cam/microphone connected to your desktop PC or a camera built-into your laptop, iPad, or cell phone in order to be seen via video on that device… otherwise you will be limited to audio only.
If you are new to Zoom Room, please join the meeting 15 minutes prior to the scheduled start time to be sure you are setup before we begin. You will need to check that your video and microphone connection in the Zoom Room application is in the ON position, and not muted (see pictures at bottom of this email for examples).
Once you are connected in the Zoom Room, all participants will be able to see you and your surrounding environment, so dress accordingly 🙂 It is also helpful for sharing in the community if you have good lighting in your viewing area if you are utilizing the video feed.
Zoom Room is accessible from mobile devices and can use a wireless connection; however, we have found that the best participant experience comes when using a desktop PC with a direct internet connection.
Prior to the Zoom Room Online class, you will receive an email reminder 2-3 days prior to the event which contains the exact Meeting ID # and Password which is unique to that session. The invitation will look like this example shown below and the XXX will instead show the correct Meeting ID# and call in number:
If you are joining via Email
Join by clicking on the URL Link in your e-mail invitation shortly before class begins.
Our Meeting ID information for this session is:
Join from PC, Mac, Linux, iOS or Android: https://zoom.us
Or iPhone one-tap (US Toll):  +14086380968, xxx# or +16465588656, xxx#
Or Telephone:
Dial: +1 408 638 0968 (US Toll) or +1 646 558 8656 (US Toll)
Meeting ID: xxx xxx xxx
International numbers available: https://zoom.us
 If you are joining via a web browser
Open any browser (Chrome, Safari, IE/Edge, Firefox)
Go to join.zoom.us
Enter the meeting ID provided above and click the Join button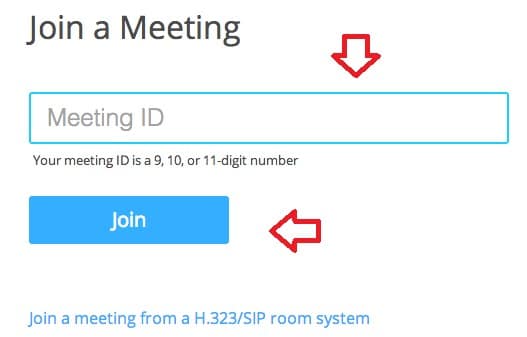 Below are some tips for setting up Zoom on your PC or mobile device:
On a PC, there is some initial setup after downloading and clicking the zoom_launcher.exe file.
Below are some of the settings windows you should verify prior to the start time of class:
Each time you Join a Zoom Room meeting, check to see if your audio and video are turned on. They are located in the lower left of your window. See examples below:
Audio and Video buttons on a PC: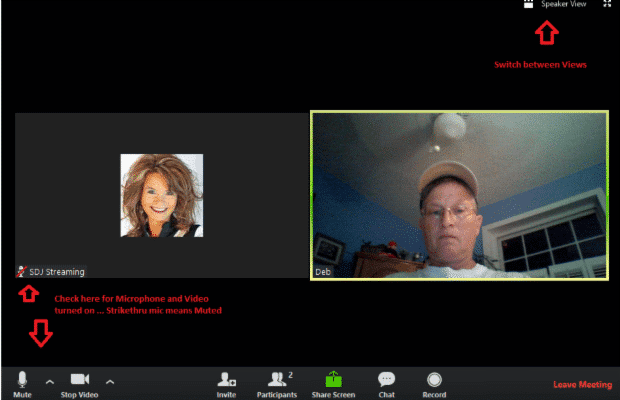 Audio and Video buttons on a phone: