Psychic Medium, Author and Spiritual Biz Mentor
Email: sunny@sunnydawnjohnston.com
Phone: (602) 375-6788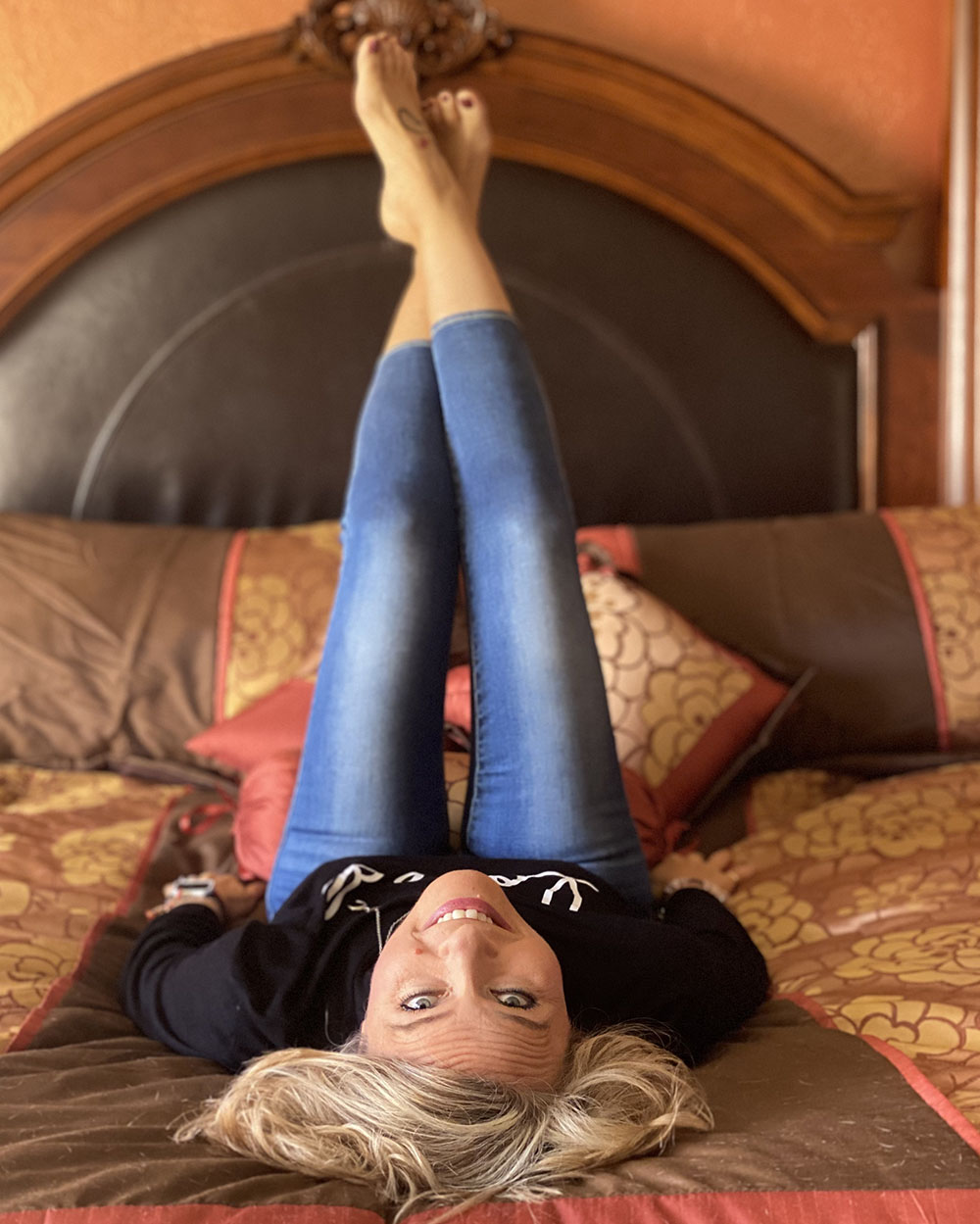 Sunny Dawn Johnston is an acclaimed psychic medium, changemaker, transformational thought leader, and spiritual biz mentor. She is a weekly columnist for Woman's World magazine and the author of twenty-one  books, including her flagship bestsellers, Invoking the Archangels and The Love Never Ends, which have become the cornerstones for many of her keynote topics such as intuition, mediumship, and the angelic realm.
Through her courses, private sessions, and live events, Sunny has grown and cultivated a diverse global community. Whether in-person or online, her strong mentorship encourages thousands of students to connect with their heart and the core of their being and guides them to experience life in a higher vibrational, multi-dimensional way.
Sunny is also the creator of the ELEV8 Your Life membership site… a virtual community focused on designing a high-vibrational life – bursting with abundance, self-love, and joy. Leading the ELEV8 Your Life community, Sunny focuses on accountability, support, and guidance as the solid foundation of intentional and lasting transformation. All are welcome to join ELEV8 Your Life, where members have exclusive access to 20+ years of her knowledge and teachings.
Sunny's biz membership, My Spiritual Biz, is a community for heart-based entrepreneurs. Sunny's 30 years of business experience and her multi-million dollar generating team guide and mentor members who are starting, building, or growing a spirit-based business. Sunny and her team of experts provide the bridge between envisioning and actualizing your entrepreneurial dreams.
SDJ Productions has expanded Sunny's work beyond writing and speaking engagements and into publishing books, CD's, and oracle card decks. Her latest project is The Multi-Dimensional Oracle Card Deck. Sunny believes it is time to embrace ALL of our BE-ingness … and to do that, we must let go of what we have been taught about living in this 3D reality. There is so much more, and it is calling us to ascend, expand and embrace our multi-dimensional reality. She is on a mission to help others connect and align with the true power of their being as well.
In her spare time, Sunny is actively involved in the spiritual community and volunteers as a psychic investigator for the international organization FIND ME. This is a non-profit organization of Psychic, Investigative, and Canine Search & Rescue (SAR) volunteers collaborating to support law enforcement and families of missing persons and homicide victims.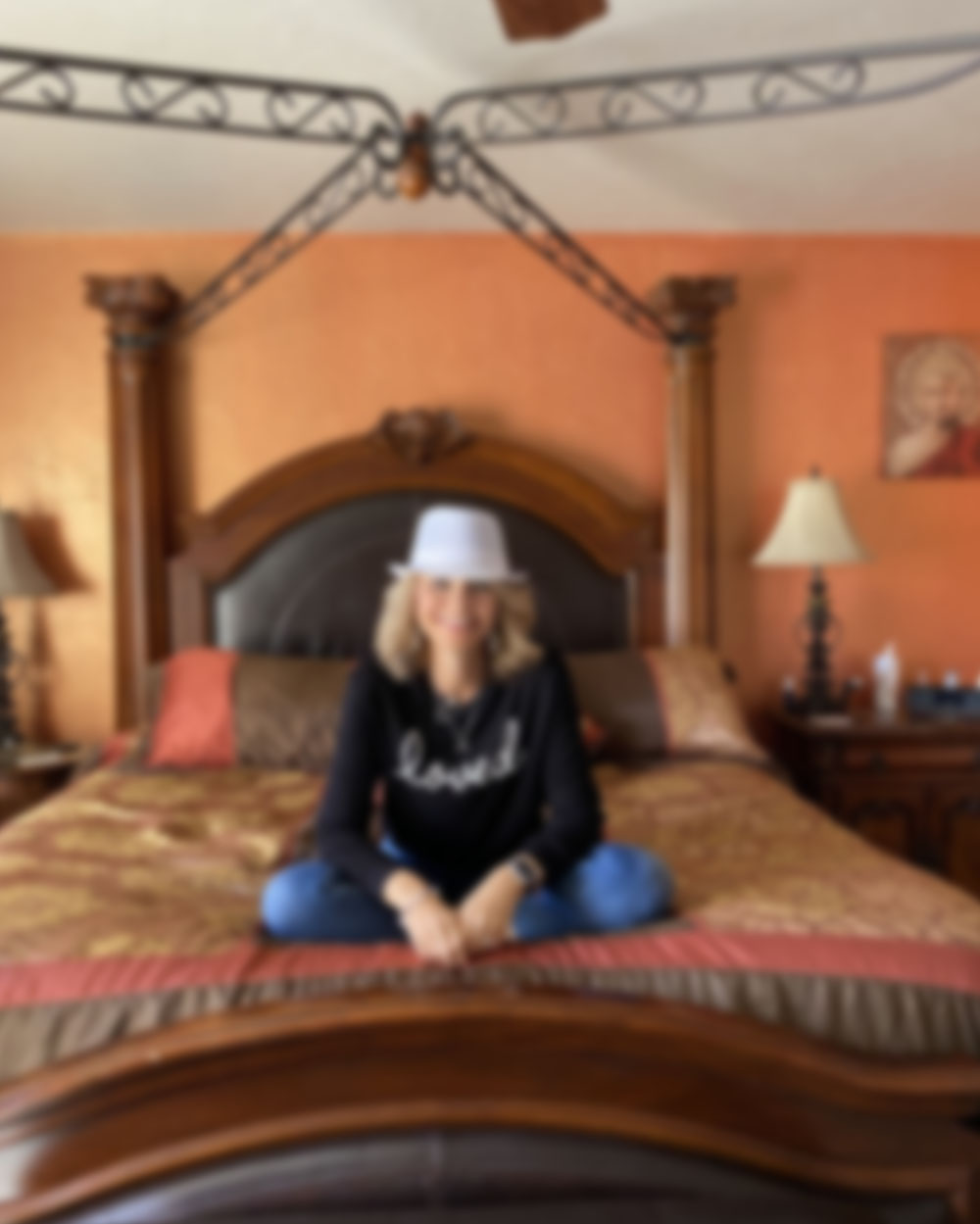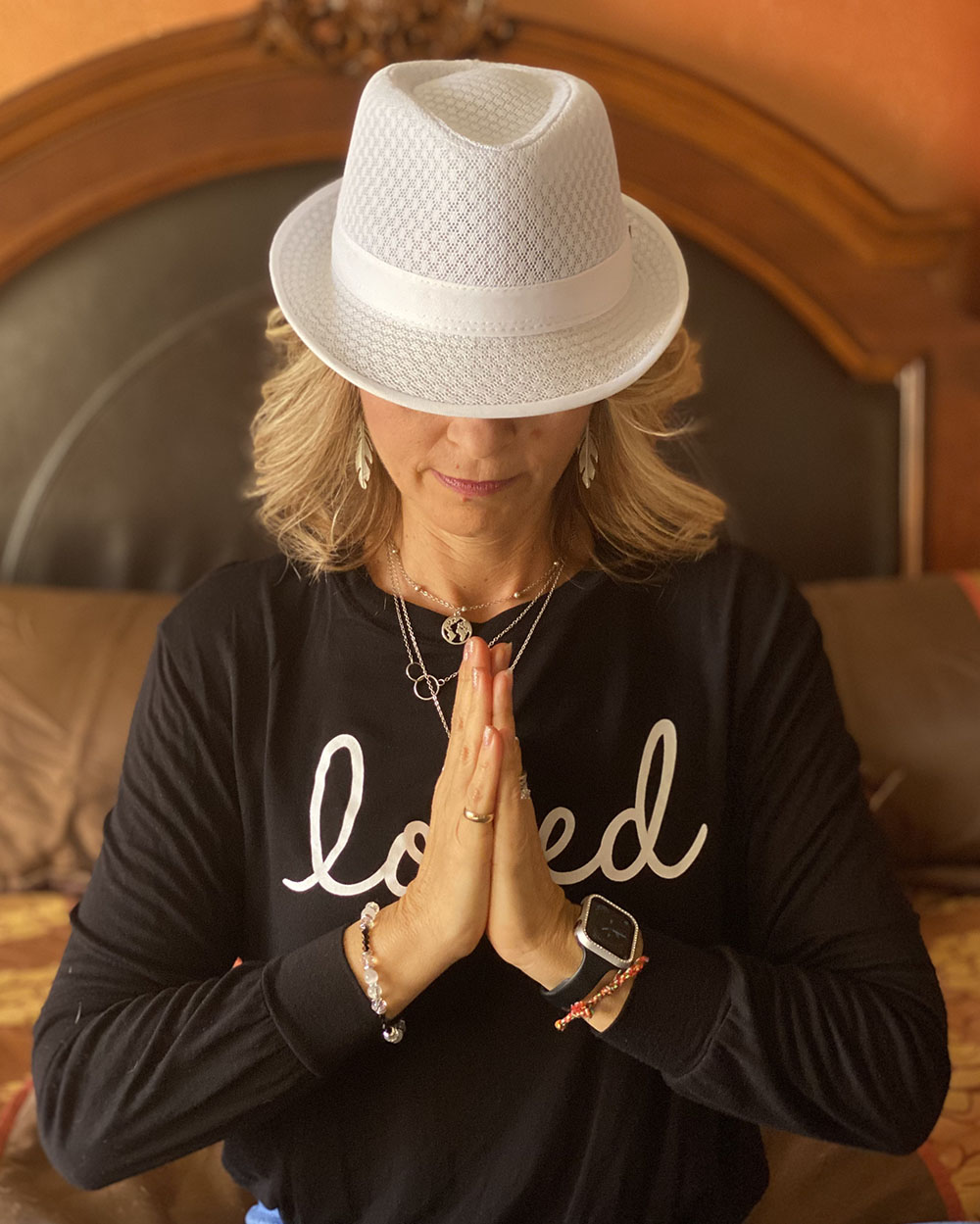 IT IS MY HOPE YOU TAKE WHAT FITS
to your own circumstances and reach a place where true healing is realized
Board Member:
Faculty Member:
Omega Institute
Infinity Foundation
Television Appearances:
Lifetime Movie Network – A Seance With … Starring Sunny Dawn Johnston TV Special
Sacred Journey of the Heart Documentary
KTVK Good Day Arizona Channel 3 – Phoenix, AZ
KPHO Channel 5 – Phoenix, AZ
KSAZ Channel 10 – Phoenix, AZ
KTVK Your Life A-Z – Phoenix, AZ
Lightworkers Network
KPNX Arizona Midday Channel 12 – Phoenix, AZ (NBC)
KTVK Good Morning Arizona Channel 3 – Phoenix, AZ
KAZT AM Arizona Channel 7 – Prescott, AZ
KTVK Tonight Arizona Channel 3 – Phoenix, AZ
The Torch TV – Boise, Idaho
KPNX 12 News at 10 Channel 12 – Phoenix, AZ (NBC)
The Discovery Channel
KTVK Good Day Midday Channel 3 – Phoenix, AZ
KPNX Arizona Midday Channel 12 – Phoenix, AZ (NBC)
Paranormal Matrix
Many more
Radio Appearances:
Coast to Coast with George Noory
Ocean 98
Intuitive Living
Doc Watson Radio Show
Dr. Rita Louise
Mark Patterson
KSAZ am
Hear Women Talk
Vivid Life Radio
Many more … too many to mention
Podcast:
Radio Shows:
Be The Change Radio
Unity Online Radio – Elevate Your Life 2019
Living your Light – weekly host 2008 – 2010
Sunlight at Night – weekly host 2009 – 2010
Guest or Featured Speaker:
The Shift Network
Lily Dale
Omega Institute
Infinity Foundation
ARE
Unity of Houston
Center for Spiritual Enlightenment
Unity of Phoenix
Parents of Murdered Children national Convention
Lightworkers Conference – Keynote Speaker
Bank One
Mayo Clinic
Celebrate Your Life (Scottsdale, AZ)
Celebrate Your Life (Chicago, IL)
Celebrate Your Life (Sedona, AZ)
Celebrate Your Life (Skamania, WA)
Aquarius Hotel (Laughlin, NV)
Edge Life Expo (Minneapolis, MN) – Keynote Speaker
Arizona Family Women's Expo (Phoenix, AZ) – Guest Speaker
Stellar Productions (Sedona, AZ)
Holistic Health Expo (Phoenix, AZ)
Maricopa Community College
Parents of Murdered Children Chapter meetings
Borders Bookstores – various locations around the country
Barnes and Noble – various locations around the country
Maricopa County Libraries
Lake Harriet Spiritual Center (Lake Harriet, MN)
Spiritual Enrichment Center (Litchfield Park, AZ)
Wild Oats – Community workshops in AZ
Living Luminaries (Sedona, AZ)
Psychic Symposium (Minneapolis, MN)
Edge Expo (Des Moines, IA) – Keynote Speaker
Edge Expo (Fargo, ND) – Keynote Speaker
The Gift in Shift Conference
Sunny Dawn Johnston Certification Programs
Mind, Body, Spirit Certification
Business Entrepreneur Intensive Certification
Invoking the Archangels Certification
Reiki level 1,2,3 and Master Teacher Certification
Membership site
Invoking the Archangels
Detox Your Life – A 44 Day Mind, Body, Spirit Detox
The Love Never Ends
Archangel Michael: Maintain Your Energy – A 33-Day Journey
Archangel Raphael: Healing and Restoration – A 33-Day Journey
Body Revival – A 22-Day Experiential Course
The Love Never Ends – Message from the Other Side – October 2014
Living Your Purpose – August 2013
No Mistakes – June 2013
The Wedding Officiants Manual – December 2013
Invoking the Archangels – The Nine-Step Process to Heal Body, Mind, and Soul – November 2011
Find Me – March 2007
Body Revival Workbook – January 2018
365 Days of Angel Prayers – March 2017
111 Morning Meditations – November 2017
Write & Burn Journal – February 2018
When Heaven Touches Earth
The Invisible Thread
Archangel Raphael: Healing and Restoration 33-Day Guidebook
Detox Your Life – A 44-day Mind, Body, Spirit Detox Workbook
Life & Business Monthly Planner
Answers About the Afterlife
Archangel Michael: Maintain Your Energy 33-Day Guidebook
Healing Mandalas Coloring Book
Doodles and Dalas Coloring Book
Invoking the Archangels Workbook: A 9-Step Process to Heal Your Body, Mind and Soul
Multi-Dimensional Oracle Cards
Invoking the Archangels Oracle Cards
Living Your Purpose Affirmation Cards
Fill Me Up Affirmation Cards
Detox Your Life Affirmation Cards
Body Revival Affirmations Cards
Meet Your Angel – Meditation CD (2006)
Connecting with your Spirit Guide – Meditation CD (2006)
Growing up Metaphysical (Nov 2006)
Positive Affirmations (August 2008)
Archangel Michael and Grounding Meditation (August 2008)
Prosperity Affirmations (August 2008)
Embracing the Body That Is – A Guide to Loving Yourself (July 2009)
Soul Transitions – A Mediums Journey to the Spirit World (August 2009)
Invoking the Archangels – To Heal Mind, Body, and Soul (Nov 2009)
Conversations with Sunny – Self Esteem, Body Image & Manifestation (Dec 2009)
Healing Your Grief: Affirmations of Hope (2016)
Morning Meditations Audio Downloads (2018)
SDJ Spiritual Journeys:
Sedona, Arizona
Park City, Utah
Detroit Lakes, Minnesota
Mexican Riviera cruise
Payson, Arizona
Tombstone, Arizona
Flagstaff, Arizona
Elk River, Minnesota
Cancun, Mexico
Bangkok, Chang Mai and Phuket, Thailand
Caribbean Cruises, both Eastern and Western
Calgary, Canada
Articles:
Woman's World magazine weekly columnist
Aspire Magazine
The Phoenix Business Journal
Mystic Pop – Various articles (bi-monthly metaphysical publication)
Edge Life Magazine – Various Articles and Interviews
Spanglish Times – Monthly columnist
Awareness Magazine
The Arizona Republic
The Glendale Republic
Many online publications
Professional History:
Keynote Speaker
Author of 20+ books
Certified Spiritual Counselor
Psychic Medium
Certified Toe Reader
Reiki Master Teacher
Ordained Minister
Board Certified Hypnotherapist
Personal and Business Mentor and Guide
10 Personal Tidbits:
My birthday is March 23, 1971 (Yes, I am an Aries on the cusp of Pisces)
I have 1 dog, Pele, that came to us literally off the street
I am a mother of two sons, both grown men now; a Virgo and a Taurus, both cusp babies too
I love the SUN … and everything to do with it! My Name truly does fit me. My mother was listening!!!
I am a wife to one husband: a Capricorn through and through
I LOVE "Stash" brand Decaf Chai Tea. I love to have at least two cups in the morning, very first thing
I am a sister to two brothers (one adopted, that is the same age as I am); a grandmother to two beautiful grand girls, an aunt to 3 nieces, 2 nephews and 2 great nephews; a cousin & niece to hundreds (I am from Utah), and a friend to many, including myself
I collect heart-shaped rocks. They are very special to me!
I love to listen to music, of all kinds and I especially appreciate live music
I am a singer. I LOVE to sing, but most people don't want to listen. I like to say I sing with my Spirit!
I absolutely LOVE the journey that I am walking. I am blessed beyond words!
Social Media Presence
Email List: 15,000
Facebook: 25,185
Facebook: Angels and Affirmations page: 141,357
Instagram: 4,486
Twitter: 3,404
Youtube: 1.44 K
Photos
https://sunnydawnjohnston.com/publicity-photos/
Videos
We Bring the Sunshine
https://youtu.be/4en0Bc70kqs

I'm Just a Girl
https://youtu.be/HEacrfKf0i4

Awaken Your Magic with Sunny Dawn Johnston & Emmanuel Dagher
https://www.youtube.com/watch?v=wrbLBhPuDXQ&t=122s (Sunny starts at 1:32)
ELEV8 Your Life – The Essentials – Step 1, Lesson 3
https://www.youtube.com/watch?v=_COJV5l_UWM

ELEV8 Your Life – The Essentials – Step 2, Lesson 2
https://www.youtube.com/watch?v=SP4BjOGCQJE

ELEV 8 Your Life – The Essentials – Step 3, Lesson 5
https://www.youtube.com/watch?v=dxyb2Kf76m0

ELEV8 Your Life – The Essentials – Step 4, Lesson 4
https://www.youtube.com/watch?v=Nk_aZZ2EMLc

ELEV 8 Your Life – The Essentials – Step 5, Lesson 5
https://www.youtube.com/watch?v=hTX426grp58