I help people to discover their true potential.
Angel Expert, Psychic Medium, Author, Spiritual Biz Mentor & weekly columnist for Women's World Magazine
I've taught thousands of people how to connect with their angels. The archangels saved a life on two separate occasions for me – once when my first child was born and again when my second child was born with a life-threatening medical condition. That's why I'm so passionate about teaching people about the archangels and helping them build a personal relationship with them.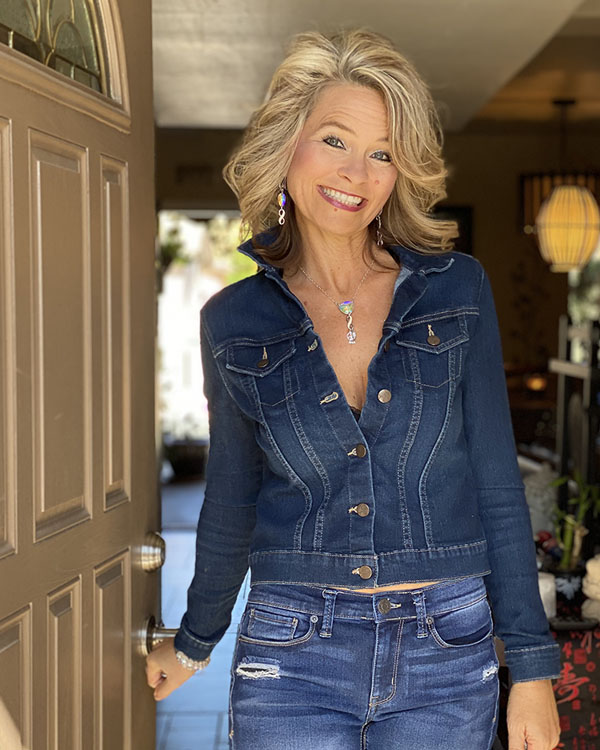 Discover the 7 Archangels
that saved my life and learn how to recognize and communicate with your Angels!
My Journey with the Angels
The angelic realm's mission is to protect, nurture, and guide humanity. Angelic beings team up to assist us in connecting the physical world to the spiritual world. Angels offer uncondi­tional love, which is the essence of all that is. Open yourself up to the possibility that Angels exist and invite them to help you with self-love, well-being, abundance, love, pros­perity, peace, and joy. By asking, you allow them to assist on your behalf. Angels always honor free will and act only once invited, so remember to ask.
Click play to hear me talk about Ask – Allow – Believe – Receive.
Ask
Begin by asking for assistance: For the angels to help in any area of your life, you must first "ask" for their assistance. There is no right or wrong way to do this.
Allow
Release the need to control the situa­tion and be open to receive: Allowing is as easy as "getting out of your own way."
Believe
Trust that the Angels will guide you in perfect divine time: Trust can be one of the most difficult attitudes to adopt, especially when you do not have any evidence that you will receive what you desire.
Receive
Listen to your intuitive guidance and give thanks: You've asked, allowed, and believed. The last step is to now receive.
Discover More About Angels
Discover How You Get Your Messages from Spirit
Everyone is intuitive. However, it can manifest in different ways. Find out how you get your messages by taking my quiz!!
Discover Which Archangel is BEST for you to Work With!
Angels are powerful partners, especially during times of great change.  Take this quiz to reveal which Archangel is BEST for you!
All
Afterlife
Elevate Your Life
Full Moon
Intuition
Spiritual Biz
All
Afterlife
Elevate Your Life
Full Moon
Intuition
Spiritual Biz
Let's Continue this Journey Together

Books, Jewelry, Essential Oils, Card Decks, Intuition Kits, T-Shirts, Sweat Shirts, Meditation & Music, Home & Living Products, Stones, Crystals and LIVE Online Sales from my store.
SHOP HERE
Angel Day, Mystery Trips, Destination Travel, Sedona Retreats
Sunny's gifts of healing and inspiring people to live their most authentic lives speaks for themselves. Sunny's wisdom and compassion is endless. Whether it's watching her work her magic on stages all across the country, or seeing her work with someone on a one to one personal level, her integrity, light, kindness, honesty, support, and love are undeniable.
Sunny's infectious warm heartedness comes through in every aspect of her that I know. Whether it be as teacher, friend, speaker, author, or just authentic Sunny, her deep strength combined with her genuine humility is refreshing to see in this current paradigm. She is also a smart, funny, and beautiful human being. Most of all, I am proud to call her my friend!