Open to approximately 10 people
Well, it's a group of people coming together to learn, grow, heal, expand, cooperate and connect … and it is so much more.
I have recently felt that it was time to expand the Mastermind opportunity to a few more AMAZING SOULS … like you. My Mastermind will be a little different than most … basically, because I like to do things a little differently than most.
So, here are the basic deets:
It is a 12-month Mastermind – Yes, it is a 12-month commitment. I want people that are willing to SHOW UP through it all!!!!
Begins June 1, 2022 thru May, 2023
We will meet for an hour and a half, twice a month via zoom, on the 1st and 3rd Wednesday of each month at 5pm Pacific time (time could be adjusted if daytime is better for the group).
A private group is included to support each other and create a safe environment for all.
We will have one LIVE in-person weekend retreat held in Phoenix, AZ at my healing center… and one online FULL DAY retreat held somewhere in the ethers (World Wide Web). The weekend LIVE and ONLINE Mastermind retreats are included in your monthly/yearly fee. The accommodations and travel expenses are not included.
FEE is: $8888 for the year or $800 per month – This cost is less than half my hourly rate for the number of teaching hours included.
There is a synergy of energy, commitment, and excitement that participants bring to a Mastermind Group. The beauty of Mastermind Groups is that participants raise the bar by challenging each other to show up, to create and implement goals, brainstorm ideas, and support each other with total honesty, respect, and compassion. When asking my current Mastermind participants what they LOVE about our Mastermind, the words I heard over and over again is that the participant feels SAFE to be themselves, share their challenges, and receive insights from a supportive group. SAFETY and COMMUNITY are the great highlights of an SDJ Mastermind. If you know you are in need of that and are truly ready to show up for yourself and others, then this Mastermind is for you.
Our Mastermind will focus on these 8 areas throughout the year (and in our two retreats):
Your Personal and Social Life
Your Work/Biz Life
Your Family Life
Your Spiritual Life
Your Money
Your Mind/Intellect
Your Emotions
Your Health and Vitality
If you know it is time for you to commit 110% to yourself … and you would like me to support, facilitate, coach and cheerlead that growth … then let's get started.
Masterminds are incredible and can do wonders for you personally, in all areas of life and/or business. Growing in a group is not only more effective, it's quite a bit more fun! As always, my Mastermind will be a bit different … everything I do just kinda is that way.
Everything personal is and does affect business and everything business is and does affect our personal life. So, we will be looking at the whole picture! A holistic look at life where harmony is the goal.
I am a BIG believer that you have to invest in YOURSELF to accomplish your goals. This is an investment in time, energy and money. If you are ready to step in, then join me.
Love & Light, Sunny
RECENTLY HAD AN ARTICLE ABOUT MASTERMINDS … ENJOY!
Mastermind groups are relatively new to most people, even though Napoleon Hill created the concept around 75 years ago with his book, Think and Grow Rich. A mastermind group is designed to help you navigate through challenges using the collective intelligence of others.How does a mastermind work? A group of smart people meet weekly, monthly, daily even if it makes sense, to tackle challenges and problems together. They lean on each other, give advice, share connections and do business with each other when appropriate. It's very much peer-to-peer mentoring and if you are lucky enough to get invited to one, you will most likely see a marked change in yourself and your business.
Here are 7 reasons why a mastermind might be right for you:
You'll be part of an exclusive community. Joining a mastermind typically involves you being invited by the members or going through an application process. The other members need you just as much as you need them, so quality of experience and knowledge is crucial to all involved.
Advisement. Once you are involved in a mastermind, that feeling of "being alone" while running your business is gone. The other members of the group turn into business advisors of sorts and vice versa.
Collaborationis the name of the game. You may find someone in the group that is a perfect fit to work on a project with you. Or, you may be the perfect person to help another member as well. The group works together collaboratively, to achieve more together.
Extend your network. Joining a mastermind expands your network exponentially and rapidly. If you are in business, you know how important your network is. By joining a mastermind, you instantly add to your network and typically gain the networks of those in the group with you.
New learning. Everyone in the mastermind is unique in skill, experience and connections. By interacting and sharing your challenges, it's almost certain that someone in your mastermind will have a solution for you and you may also be able to offer a solution, connection or tactic to help another in the group.
Cross-promotion. When you join a mastermind, you will most likely find ways to help each other by utilizing cross promotion. Finding ways to help each other through promoting to your respective networks.
Think bigger. Being in a mastermind will truly give you a Master Mind! You can't help but think bigger and stretch beyond your boundaries when surrounded by amazing people doing amazing things.
Mastermind participant's testimonials
Take a minute to check out some of my current Mastermind participant's testimonials to give you an idea of how I work and if it feels like a fit for you too.

Karina Robbins
I was invited to join SDJ's Mastermind group and what an honor it has been! I have seen my growth both spiritually and personally skyrocket! This is because I showed up for myself and allowed the magic to happen. Sunny is such an intuitive mentor and teacher, and she knew just what I needed and when. She is not afraid to nudge me in the direction that my soul knows I need to go. She is so supportive and loving in the ways that she shines a light for me to see my next step. I can't say enough about her ability to facilitate my soul's growth. And then there is the community that is created in these beautiful groups! The women in this group have become my soul sisters first and foremost. I am overcome with gratitude that I have found my tribe! They are my cheerleaders, support system, and emotional nurturers in my celebrations and my struggles. I know that we will always be close, having shared many personal insights and awareness. I am honored to be asked to join this group for another year and I will gladly participate to the fullest! This is how my soul expands and becomes all that it is meant to be. Thank you, Sunny, for creating such a safe space for me to learn, grow, and become the best version of myself!

Judy James
I am Judy James and I've been a part of Sunny's Mastermind group for the past 3 years. The growth I've experienced while in Sunny's Mastermind group has been incredible. The guidance, connection, and support I have received has been life-changing. The trusted friendships I have gained from this safe space have allowed me to feel a part of something bigger than myself. I have been challenged to find and become my truest self … when we do that, our life becomes magical. Sunny sees that spark of who we are and knows how to point us in the direction of our highest selves. She does that with love and compassion and maybe most of all, an honesty that comes from a place of authenticity. She's done the work herself; she's been there. I highly recommend joining this Mastermind. It's worth the investment when you're looking for the growth and expansion you didn't realize was possible in your life. Thanks so much Sunny! I love and appreciate you!

Anne K Irigoyen
The beauty of a Mastermind class is the unexpected and loving impact on my life. Lessons come not only from our amazing Sunny, but many valuable learning experiences come from other members of our group! For me, realizing that I am not alone in my life experiences and sharing my own personal insights in a safe and nurturing environment is a gift! SDJ Mastermind rocks!

ST
I've participated in various masterminds in the past, and although I believe any time you set out to collaborate with others and learn from a mentor brings value, I've never experienced as much value and growth as when I joined a mastermind Sunny Dawn Johnston was offering.

There is just something about having a mentor who knows you and has watched you grow and evolve over the years to guide you, and Sunny knows me to the depths of my soul, not only from the things I have shared, but more so from her level of intuitiveness and ability to be guided by spirit. Whether you know Sunny or not, she is an amazing teacher and mentor, and has been for me since day one.

Those of us who are blessed enough to know her and work with her consider her an angel on this earth, and I feel honored to call her my mentor and teacher.

If it weren't for Sunny, I wouldn't be where I am today; she has guided me in all areas of my life, whether it be my relationships, friendships, spirituality, or my business – she is the one I turn to.

She is not only experienced and wise, but she is the real deal who genuinely walks her talk and does her work with integrity. That's important to me when looking for a mentor. Working in the mastermind with Sunny is the highlight of my week. I've arranged my entire schedule, so I never miss a session, because I know each week I'm going to experience so much clarity and growth.

One day you may think you need advice on a certain area of your life, and the next thing you know she is guiding you through an issue you thought you healed years ago, but she knows there's still work to be done there.

There is no bullshitting Sunny, and there is no hiding things from her. If you set out to work with her, she WILL bring things up that need to be processed, but that's when the healing and growth occurs! Isn't that why we look for a mentor, anyway? Because we want to heal, grow, and become the best version of ourselves? Her ability to know what work still needs to be done astonishes me, she truly sees all, even when you don't see it for yourself. But she does it gently, and with love. She sheds light on all the areas that need work.

Each mastermind session is an adventure, and I don't think any of us really know where it is going to take us. Sunny is led by spirit and has the ability to tune into the energy of the group and see where we need to go that day, yet she is also open to allowing things to unfold organically and letting the experience unravel as it will. The cool thing about it: we learn from others in the group as well. That's the beauty of a mastermind! When someone else has a question or an issue, we all benefit from the guidance offered, and many times we find it's something we are each experiencing or have experienced as well!

The synchronicity that occurs in these calls is magical! A good teacher doesn't give you all the answers, they urge you to look within and do the work to process the crap that is holding you back. That's what you get in a mastermind with Sunny. Not only do you get a highly intuitive teacher guiding you, but you get her years of experience and wisdom to boot. She has a way of wording things that make you have those ah-ha moments. Each week we get a few tasks to work on until our next call, so it's not just showing up for the mastermind calls that's important, it's showing up for yourself and doing the work each and every day that matters.

If you are ready to show up for yourself and truly do the inner work, you'll find no better mentor than Sunny Dawn Johnston. I wouldn't be where I am today – spiritual or professionally – if it wasn't for her guidance. She is not only my spiritual mentor, or just my business mentor, she is my mentor in all areas of my life, because everything in business is personal, which is one of the most valuable lessons she has taught me.

Amie Wade
One of my struggles in life has been feeling safe in expressing myself. I joined the Mastermind not knowing any of the other ladies, with exception of Sunny. This group of beautiful ladies held space for me when processing my emotions and Sunny provided the safe space and guidance to heal, grow and expand. We also had the gift of learning from each other, which validated that we are not alone as we walk this journey of life. I am in gratitude for all the love, acceptance, and support that I received during our time together.
Kris Groth
I remember feeling extremely frustrated and despairing about being stuck in both my personal life and business, and unable to get myself unstuck. No matter what I did to ignite my business, it didn't seem to do anything. Working with Sunny helped me to dig deeper, to shine a light on the personal issues that were blocking my business, as well as my relationships.

The personal healing was the missing piece that I wasn't getting from my other business mentors, and has made all the difference. This group has gone deeper and made bigger shifts than any I have ever been a part of. The women in this group have become my sisters, and I know I can count on them for loving support, gentle truth, and encouragement whenever I need it. Between the wise and challenging guidance of Sunny and the closeness of the sisterhood, this mastermind has been exactly what I needed. I have made huge progress in stepping out of my comfort zone and becoming who I am meant to be, and my business is expanding in a direction that reflects who I really am. I am grateful and blessed!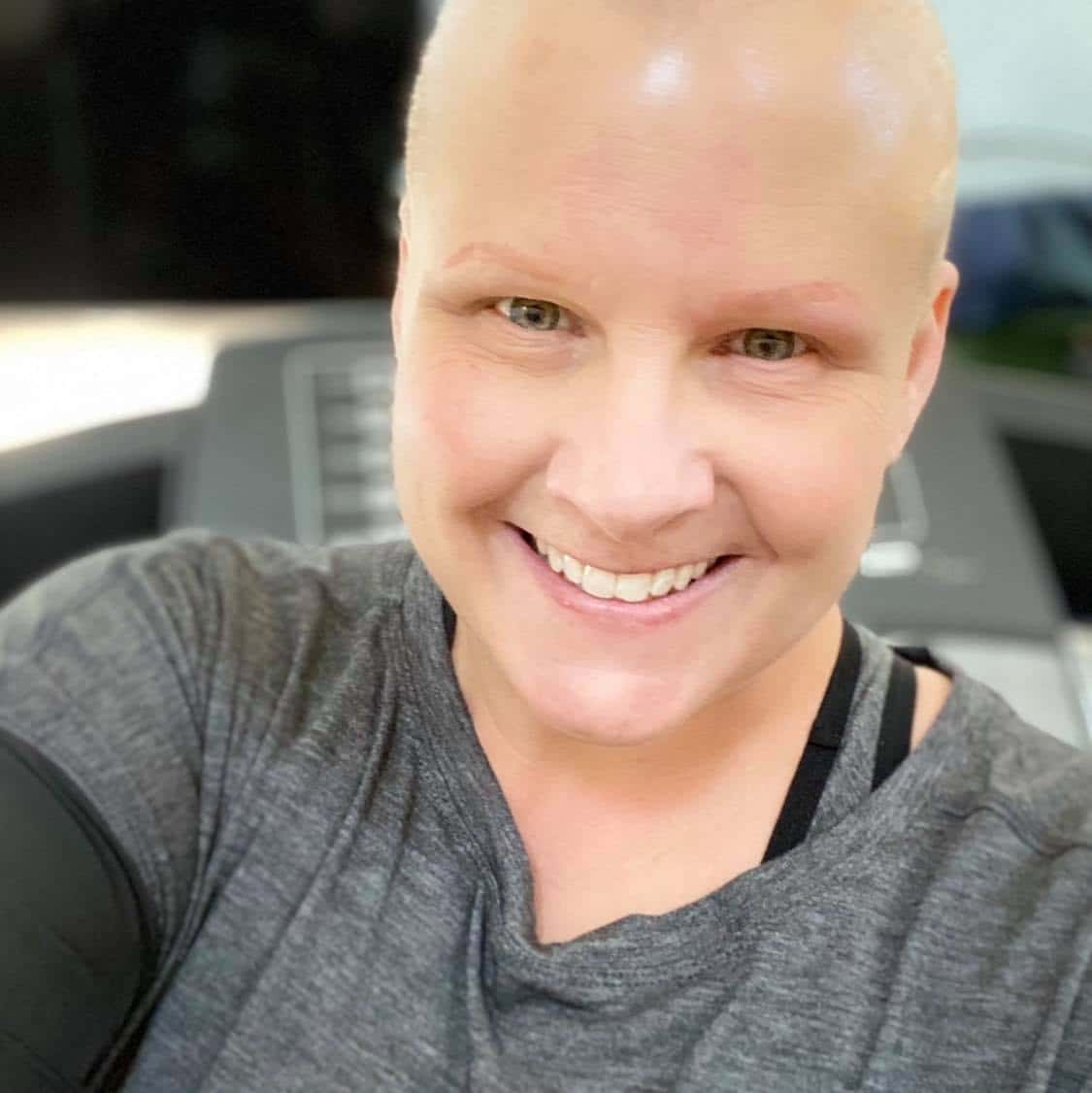 Brandi Porter Strieter
I joined the Mastermind group so I could learn tools to help me step into my power. I have been a student with Sunny for a few years and attended several workshops and classes in the past but was now ready for more guidance and direction.

Participating in the Mastermind group gave Sunny an opportunity to shine a light on areas and thoughts and patterns that are no longer serving me and gave me the tools and support to make changes. As a result, I am evolving and expanding with grace and ease and I feel supported and heard. My favorite aspect of the group is the community and in this case, sisterhood. It can be quite magical when a group of ten women set their intentions and get to work manifesting!

Overall, the Mastermind group reminds me of a lotus flower. Each one of us souls are slowly awakening and stepping into the light. It's quite an honor to be a witness to such growth. I would recommend Sunny's mentoring program and Mastermind for anyone ready and willing to take the next step in their expansion.

JH
I was at a place in life that I had more to give, I had more to learn and most importantly my spirit was screaming for me to not only keep moving forward in my life, but also in my business. I also knew I needed help.

Many years ago, I told spirit if I were to say yes to doing this work, then they better put someone directly in front of me to show me the way. Someone with integrity, knowledge and leadership that would be willing to lead me in my own work in a loving and supportive way. That's why I chose to work with Sunny and invest in mentoring.

That investment in myself and my work has paid off in so many ways I would not have room to share it all. The self-sabotage, the fears, the old stories that kept stopping me have shifted so much … some days it leaves me speechless. The first few months, I have to admit, I would consider ways to get out of the call because I just didn't want to face my fears. I can laugh about that now because these days it's my fav day of the week because I know I have my Sunny call and that we are going to move mountains each week! Investing in myself was a step that shifted everything. I cannot recommend Sunny and her work and her mentoring enough.

Everyone needs a Sunny in their life!
Masterminds are constantly forming, based on the needs of my clients and of course, my availability. We do not have a start date at this time; however, if you would like to be on my Mastermind FIRST-INFORMED waitlist, please fill out the form below and I'll reach out to you First, before announcing to my clients and students.