The Sunlight Alliance Foundation (SLAF)
a 501c3 nonprofit organization, was created in 2007 as a response to the inspiring story of a mighty young warrior named Jelani.
My name is Sunny Dawn Johnston and I am the Founder of Sunlight Alliance Foundation 501c3.
I wanted to share with you a story of how The Sunlight Alliance Foundation came to be and of the "Mighty" Warrior Jelani, who is little boy who inspired me to create this foundation to help, love and support other children who face challenges and hardships the way he has.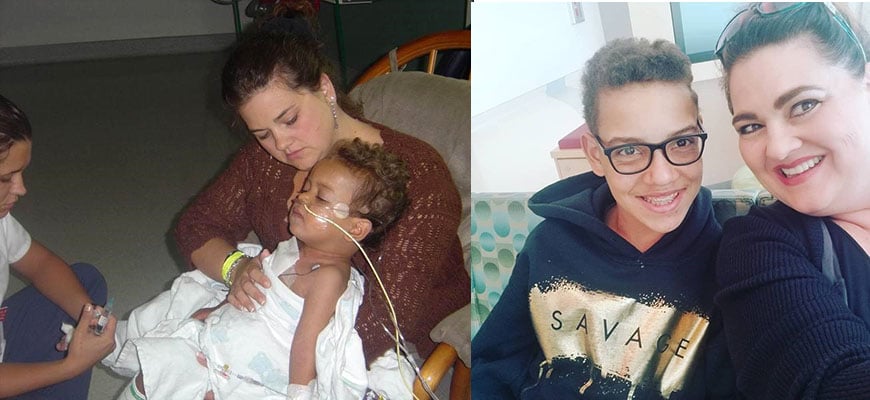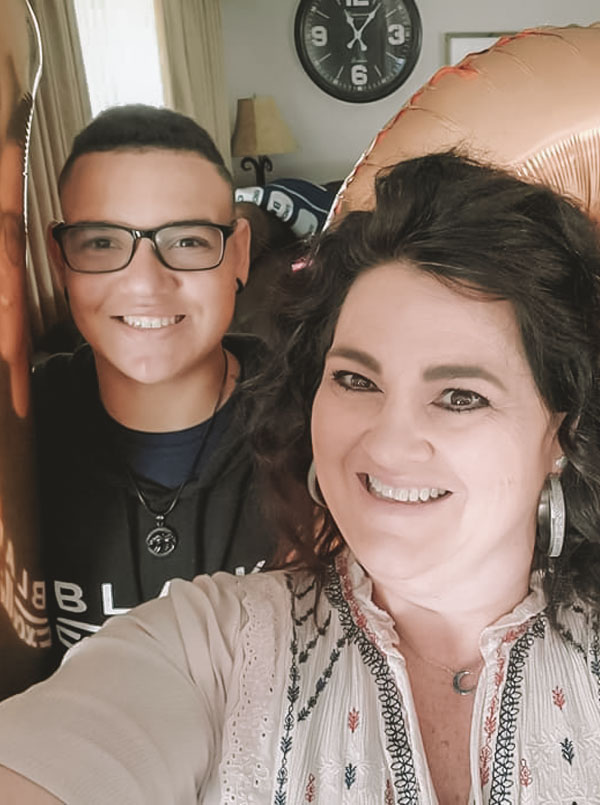 Hypoplastic Left Heart Syndrome
My cousin Amy, found out when she was 20 weeks pregnant, that her son would most likely not live past birth.  He was diagnosed with a severe congenital heart defect called Hypoplastic Left Heart Syndrome.  This basically means that her baby would be born without the left side of his heart.  Jelani was born in April 2003, and underwent his first open heart surgery just four days later.  He struggled and struggled and had complication after complication.  But finally after spending two month in the Pediatric Intensive Care Unit, Amy got to take her son home. She was scared to death. She was a first time mom at 24 and didn't really know how to be a mom, let alone a nurse too.  But together they did it.  Her son, Jelani, was super small, and very fragile and she was constantly checking his oxygen saturation levels, feeding him through a tube, and administering his medication.
At six months old, Jelani went back to the hospital for his second open heart surgery.  And again, he struggled and struggled.  But finally was able to go home.  Once he got home, Jelani flourished.  He was growing and learning and developing.  He had several challenges with different illnesses and hospital stays, but he was doing well.
to assist humanity whether that's emotionally, physically, spiritually or mentally.
SLAF brings hope and support to people in the Arizona community who are battling diseases either emotionally, mentally, physically, or those who have been burdened with catastrophic circumstances in their lives and thus cannot cope alone in day-to-day living. The SLAF continues to express the importance of self-development and self-reliance while providing this transitional assistance that individuals and families need to grow and develop.
Since the beginning, the SLAF has supported many different families in the middle of crisis and helped give them the tools to succeed and move forward. SLAF has assisted families with children with congenital heart defects, breathing problems, cancer, and even a mother who was gravely ill, and a father with cancer and unable to support his family.
One young man that we were able to assist was a young teenager who was facing cancer. He had been through many rounds of chemo and radiation, but the cancer was very aggressive and his leg had to be amputated. His family was struggling to make ends meet due to all of the medical bills and the travel expenses it took to get him to each appointment. The SLAF was able to offer support to the family in their time of need. He is now 18 years old and working in the same company that gave him a prosthetic leg. He too, is giving back, in his way.
Another family that we were able to assist was that of a father in stage 4 oral cancer and caring for 3 small children. They were struggling to make ends meet because he was the main provider for the family and he wasn't working due to his illness. The SLAF was able to step in and to provide the family with some relief with some bills as well as helping to create an amazing Christmas for them. Since then, the father has returned to work and has been cancer free.
The SLAF was also given the opportunity to purchase an air purifier for an 8 year old little girl with severe asthma. Her parents were working hard to provide all she needed, but struggled making ends meet with all of the medical expenses and medications that were not covered by insurance. What she needed was an air purifier in her room to help her breathe. What an amazing experience to be able to present that purifier to her and her family. They were so overwhelmed with emotion and so very grateful.
Our most recent SLAF story has been when one of my team members was diagnosed with stage 4 breast cancer that had metastasized to several bones within her body in December 2017. It has been through a community effort and the SLAF we were able to raise enough money to help support her ongoing medical and holistic treatments. She was in remission 4 months after her diagnosis and contributes her healing to the love and support she has received from the SLAF community!
Serving our community is very important to the volunteers at SLAF. Making a difference in the lives of others and watching them grow and flourish is what our intention is behind our actions.
If you feel guided to donate, we would greatly appreciate it! Your gift will bless many others.
Blessings,
Sunny Dawn Johnston
To donate money to the Sunlight Alliance Foundation
you can do so in three ways.
1. Directly to our PayPal account: www.paypal.me/DonateToSunlight
2. Call our office at (602) 375-6788 and we can take your payment over the phone.
3. Come to a fundraising event
Upon receipt of your donation, if requested, you will receive a form to turn in with your taxes stating that you donated to a nonprofit 501c3 foundation.
If you know of someone who could benefit from our foundation, please contact us at sunny@sunnydawnjohnston.com or (602) 375-6788.