Certified Archangel Instructors
Anna Kuttner

Autumn Cole

Buffy Riddering

Chelsea Gray

Christel Parvey

Danielle Remmick

Debra Dietz

Georgia Nagel

Giuliana Melo

Motivational Speaker

Jodie Harvala

Kim Ness

Marci Cagen

Sarah Van Ness

Trina Johnson

Trina Dawn Johnson ~ Energetics Life Coach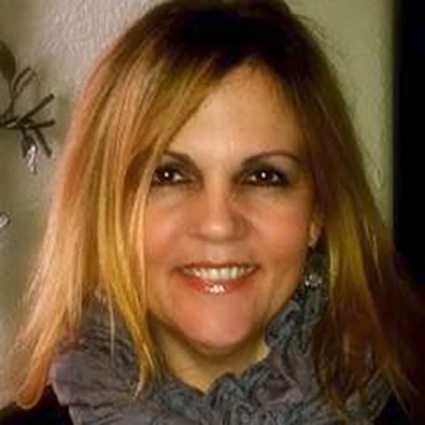 Anna Kuttner
Anna Kuttner is a Psychic, Medium and Empath. In 2012, Anna read Sunny Dawn Johnston's book Invoking the Archangels, which became an integral part of her life-changing journey. Anna takes the time each and every day to call upon the Archangels to guide and protect her in all areas of her personal and professional life. Anna owns a gift boutique called Haven near her home in Glendale, AZ. In 2014, Anna began to share her intuitive gifts with patrons and friends. It was then that Haven started to evolve into a spiritual refuge. Spirit started sending in strangers from all walks of life, in different stages of grief and healing. Anna knew it was a sign that it was time to fully embrace and share her gifts. Officially in January 2015 Anna expanded and added Haven Healing to the boutique after receiving her Mind, Body & Spirit Practitioner Certification. Anna provides psychic and angel readings to help her clients on their path to spiritual enlightenment and healing. She teaches her clients and patrons about the Archangels and how they play an important role in their lives, how they can call on the Archangels anytime for guidance, healing and support. Anna is continually educating herself by attending classes, seminars and workshops by today's leading Spiritual Leaders.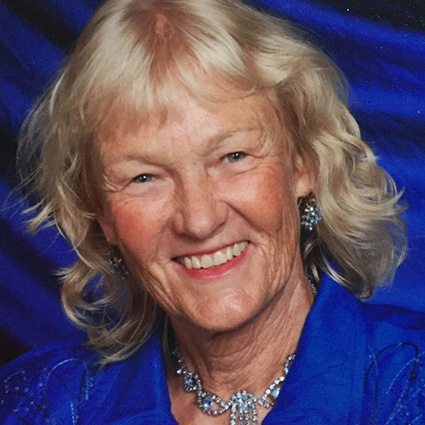 Autumn Cole
Autumn Cole, Ph.D., is a retired Clinical Psychologist and a certified Invoking the Archangels Instructor through Sunny Dawn Johnston.  Her own personal journey has been influenced by her connection with the Angels and Spiritual Helpers, and she loves to spread the word about Angels through her presentations.  Autumn is an inspirational, joyful and high vibrational speaker who enjoys empowering others to experience more joy, love, and peace in their daily lives.  She also loves to laugh,  be active through outdoor sports and triathlons, be in nature with her husband of 25 years, teach at the Ely, MN Folk School, dance, and be in gratitude.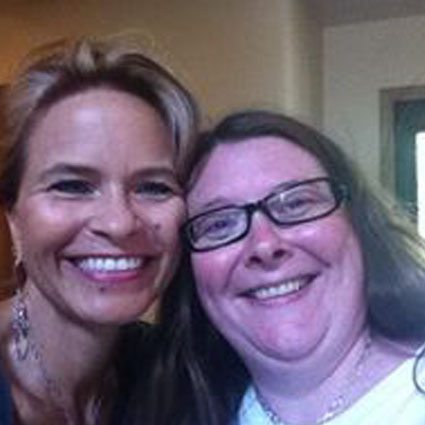 Buffy Riddering
My name is Buffy Riddering, and I've been working with the Archangels for approximately three years now. I've been doing tarot card readings and mediumship readings for approximately four years. I enjoy giving readings and teaching about the Archangels because they have helped me improve my life in many ways. The readings have helped me connect with my Spirit Team and the people in my life who have passed away. The Archangels have helped me learn to protect and maintain my energy (AA Michael), do healing work on myself and my body (AA Raphael), shift a negative experience into finding the benefit from it (AA Uriel and AA Jophiel), be and show unconditional love (AA Chamuel), communicate better with both words and body language (AA Gabriel) and learn and teach about forgiveness and the importance of forgiving (AA Zadkiel). The Archangels come up in nearly every reading I've ever done, whether using tarot cards or mediumship, which proves to me that they are a necessary part of our lives. I had a very traumatic childhood (my mother committed suicide, I was suicidal at 8 years of age, sexual abuse, physical and verbal abuse, etc.) and very much look forward to helping others shift their experiences into finding the benefit of having gone through it or the lesson learned from it. Shifting our perceptions of things is what helps heal and make our own lives better, as it really is our responsibility and ours alone. We have the ability to shift our thoughts and beliefs and, in doing so, make our entire lives better.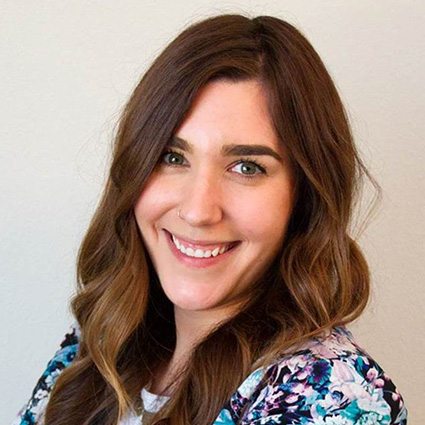 Chelsea Gray
Chelsea's wakeup call was in 2011, in the form of crippling anxiety . Sick of numbing medication, she started alternative holistic healing methods. After her first session, she felt like she was floating on a cloud! Chelsea continued healing sessions, learned to meditate, connected with her Spirit Guides and Guardian Angels, received angel readings, and started inviting spirit into her life. Chelsea learned to turn within for answers instead of outside herself. She continued to study everything about the mind, body, and soul. In 2015, she was strongly guided to become a Certified Angel Educator and use her knowledge and practice for a greater purpose. Chelsea quit her job as a hairstylist and embraced her new life direction as a full time mother and a part time Angel Coach & Educator. Chelsea is passionate about helping and inspiring others to view life from a greater perspective. She does so by way of angel readings, coaching sessions, and classes. Chelsea helps others to grasp the concepts of energy and vibration, understand our mind-body-soul connection, how to live with Spirit as our daily guide, and why this is all so important for our happiness. You too can live on a cloud everyday! TESTIMONIALS "Chelsea is honest, articulate, and isn't afraid to show you first hand what she's receiving from the Angels. Her words of wisdom are honest, straight to the point, sincere, and filled with love. Everything she says comes from a place of love. My life is absolutely going to improve through working with Chelsea. She has commented on how this Universe is so intricate, and I liked the way she put that. There's so much going on around us, all the time. This is work that she was born to do - she's a wonderful teacher, and a beautiful light in this world. A true gift from God." - K.S. "Chelsea did an awesome job by helping me see a difficult situation in my life. Providing helpful tools to continue to my work through it all. She is easy to talk to and very helpful." - C.H.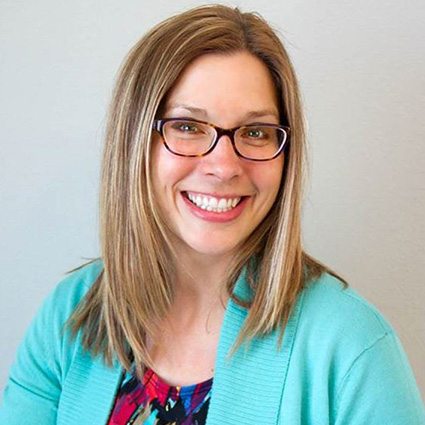 Christel Parvey
Christel grew up on a farm in Sarles, ND and now lives in Grand Forks, ND with her husband and 2 children. Christel's journey with Angels began with a wakeup call in the form of chronic headaches. After beginning regular meditation and being introduced to Sunny, Christel became aware that she was absorbing the chronic pain of her patients through her work as a Physical Therapist. She was literally taking pain from her patients. Christel is excited to share what she has learned and now teaches others how to use their intuition and work with Angels to heal. Christel has been receiving and providing messages from Angels and Spirit for the highest good since 2013. By way of Angel Readings, she helps to provide guidance on current life challenges. She also uses Sunny's 9-Step Healing Process to help develop an action plan to heal the mind, body, and spirit and ensure lasting change with her clients. Finally, she uses her intuition and the power of prayer to help others raise their vibration. Christel is passionate about moving through life's lessons with grace and ease with the help of Angels. TESTIMONIAL "I have been on a long and difficult journey dealing with a debilitating illness.  It is overwhelming.  It is consuming. Sometimes I feel lost in my illness . . . like I have lost sight of my path and purpose.  I did an angel reading with Christel hoping for direction, clarity, or insight as to how I need to proceed.  The things she had to say to me were the exact words I needed to hear at that moment.  I was overwhelmed with emotion hearing her speak words that I knew were meant for me to hear.  We worked through a 9-Step Process which created a plan of things that I can do on a daily basis to help me move forward on my path to ultimate healing and the creation of a new life for myself.  I have renewed faith that if I keep walking, I will see the light at the end of the tunnel.  I just have to keep moving forward." Jennifer C., Pensacola, FL "All of my sessions with Christel have been extremely powerful.  I truly feel that my time with her is leading me to a happier life ... a life that I am more in touch with.  Throughout the session she guides me to understanding: Understanding my feelings, my past, and my reactions. The sessions are organic in the way they flow, with no preset agenda for our time together, which I personally love as it is tailored to what you need at that time.  When I leave, everything makes more sense and for that I am truly grateful." Rachel P., Grand Forks, ND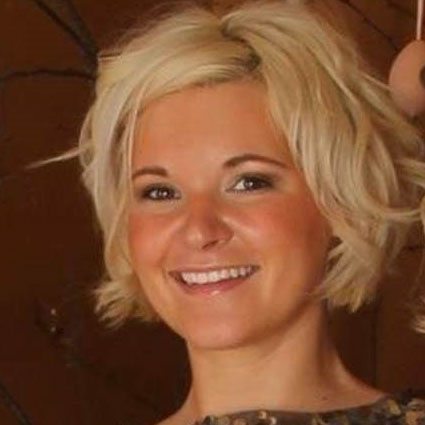 Danielle Remmick
Joy, love, empathy, humor and unending support are words that describe Danie's approach to her practice. Born into the world with her Guardian Angel visible to the family members present, Danie has always had a special way about her from her early years. She has received many different healing experiences and teachings throughout her life which changed her life tremendously in a positive way. At the age of 12 years, Danie experienced a miraculous healing through prayer & energy healing in a dear sweet child with disabilities that she babysat. This experience started her own spiritual journey. Danie has received blessings and initiations by the Holy Spirit.  Working closely with the energy of the Holy Spirit, Danie learned how to follow the light of her soul and to listen to the inner spirits voice for soul guidance. Danie believes that all inner work leads to remembrance of our enlightenment and through her own effort and self-discovery, Danie came to realize that all beings can evolve and become their highest if they do the necessary inner work and commit to the healing while establishing a relationship with their creator. Danie has embarked on her own journey of self-discovery and self-healing, which she believes is an integral and the most important part of assisting others to heal themselves. Her purpose is to awaken, guide, help and assist people who are eager to know and heal themselves, embrace their life purpose and to fulfill their highest potential.   The intention in her work is to help her clients, of any age, to clear deep seated issues that have blocked the soul's path and helping people to uncover the amazing person that they were created to be. Danie is specialized in supporting individuals with disabilities. TESTIMONIAL "I want you to know you changed my life.  I want to tell you that I'm an atheist, but I feel like a better person for knowing you.  I want to let you know that you need to keep going and help others.  I will be sharing a story within the next month and I thank you for giving me the courage to share it. Keep sharing your love with people that need it. If it wasn't for you and other people like you, I wouldn't be here today."  Thanks, DK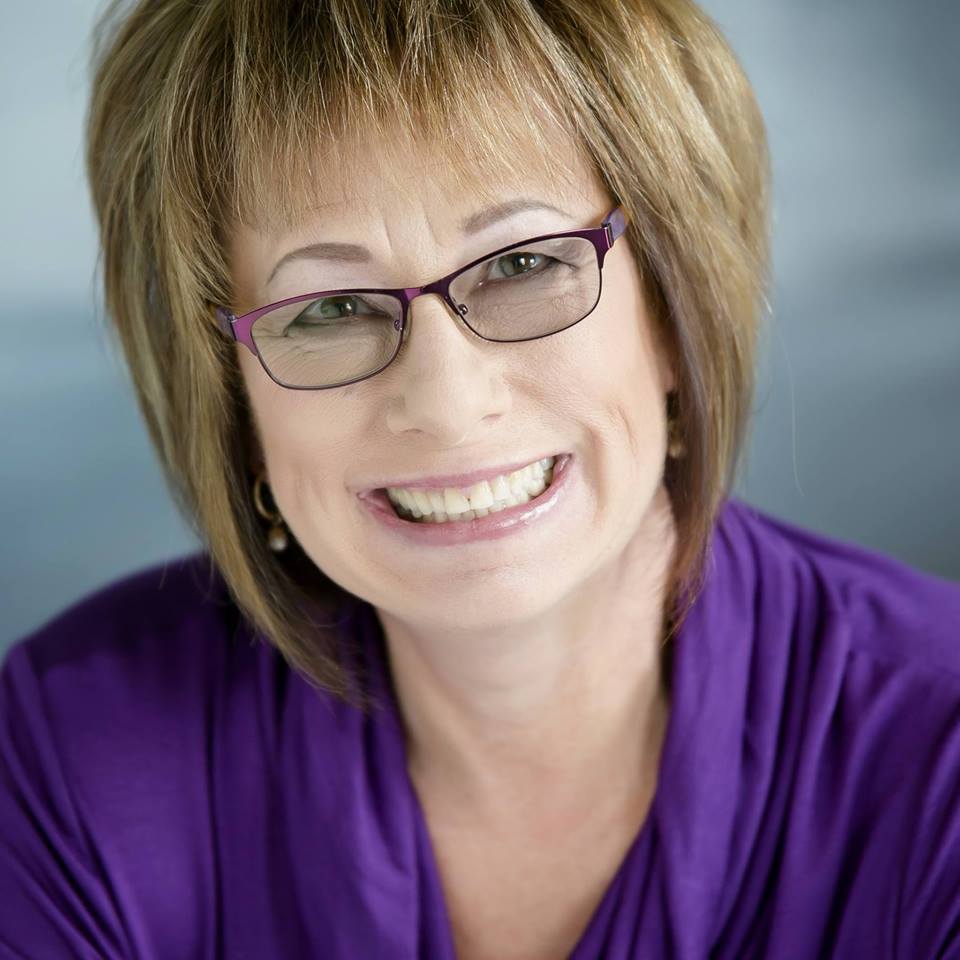 Debra Dietz
Debra Susan Dietz is an experienced natural health professional and educator. People immediately recognize her energetic yet down-to-Earth demeanor, which opens the door to the ongoing healing her services provide. Debra's goal is to empower people to make healthy choices in their lives by offering guidance and information, inspiring individuals to unlock their own healing of Mind, Body, and Spirit. Debra's workshops and private sessions are supported by her diverse education and holistic lifestyle. She dedicated three years of her life to nutrition courses to become a Certified Natural Health Professional through the Trinity School of Natural Health. She studied fermented foods under Donna Gates, Sally Fallon, and Jordan Rubin. In 2016 Debra expanded her learning by becoming a certified Mind, Body, Spirit Practitioner through Sunny Dawn Johnston, which has provided her with practical tools and knowledge to guide others towards self-discovery. Most recently, she received her license from the Universal Life Church to officiate weddings and funerals. Through this variety, Debra leaves space for people to choose their own healing: she is simply a guide whose role is to support people in finding their inner truth, transforming their lives, and becoming the greatest versions of themselves.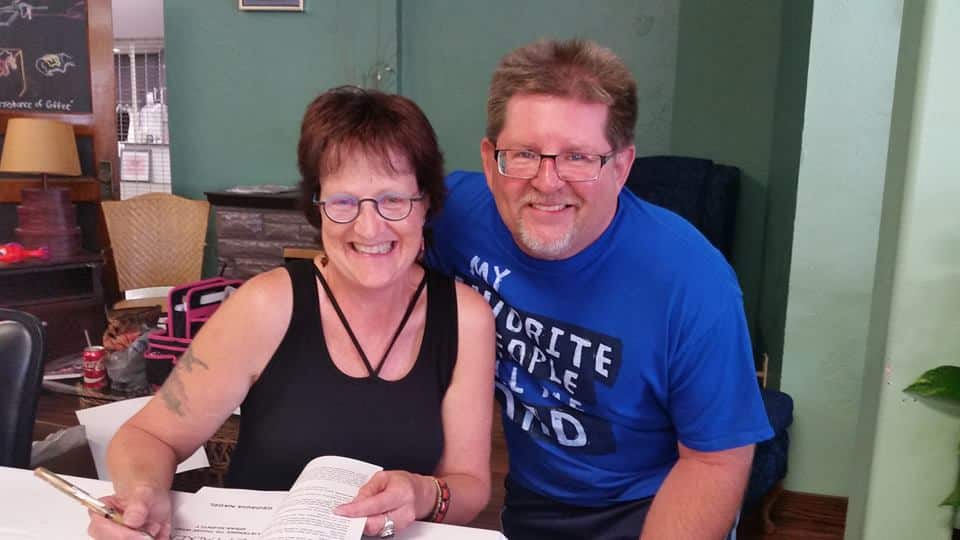 Georgia Nagel
Georgia Nagel lives in Detroit Lakes, Minnesota, with the love of her life, Jeff and her fifteen year old black lab-golden retriever cross, Shooz.  Animals have been a part of my life for well over fifty years and still continue to be. Owning a Pet Sitting business for the past eighteen years and being an Animal Communicator, I have learned of my ability to communicate with animals through my own two dogs and pets of my clients.  Being a pet sitter has brought many lessons, much joy and some sorrow, when my client's pets have passed on. The animal communicator in me has been able to keep in touch with these animals that have passed on at the request of their owners.  My psychic senses are Clairvoyance, Clairaudience, Clairsentience, Claircognizance, Clairempathy, and Clairtangency. In doing my readings I have help from Archangels, Guardian Angels, Spirit Guides and Power Animals. I also use different oracle decks from Angel, Trees, Flowers, Nature and Animal decks - whichever deck resonates with the client.  I am a past local Humane Society board member and still volunteer at events. Most recently I have taken two of Sunny Dawn Johnston's programs: 44-Day Detox Your Life and Invoking the Archangels class.  Currently I am writing a book involving my experiences with animals; I truly enjoy helping people by teaching them about their pets, speaking for those who cannot speak for themselves.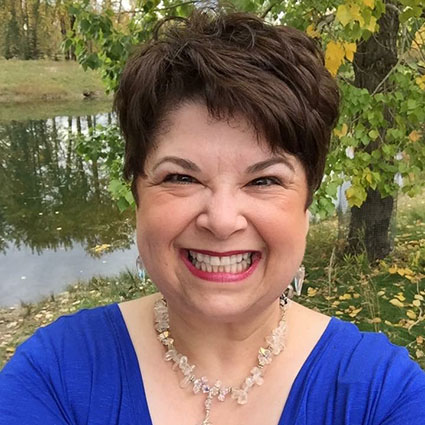 Giuliana Melo
Motivational Speaker
Giuliana Melo is a motivational speaker, Angel empowerment practitioner, intuitive card reader, higher priestess and prayer facilitator She loves connecting her clients to their Divine teams to empower themselves with faith and trust. After a walk through stage three peritoneal cancer, she left her thirty three year career to be of service through the Divine. She believes in the healing power of the universe with her entire being. She has spoken on many stages and her proudest moment was when she shared an angel prayer on SDJ angel day stage in 2019 and online in 2020. Giuliana loves invoking the archangels and believes in this process and can't wait to share it with you. She lives in Calgary Alberta with her husband of 35 years, her 24 year old son and fur baby Maxi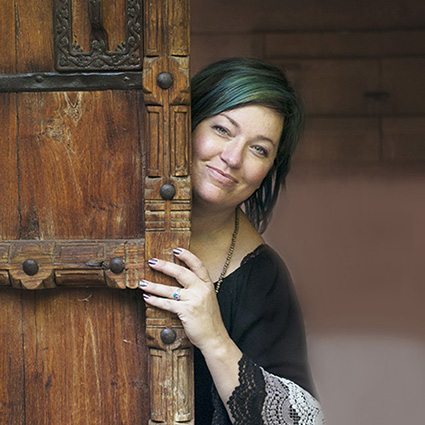 Jodie Harvala
Jodie Harvala is a forward-thinking, spirit-loving, space-clearing, psychic teacher and coach. She is also the founder of The Spirit School. Walking through her own spirit journey she went from a fear *based* woman to a Spiritually FearLESS entrepreneur. Jodie loves teaching others how to connect with spirit and also how to experience spirit in the sacred, everyday moments of life. She teaches through experience. With each and every class offered, people who participate walk away with their own very real experience with spirit and a fresh perspective regarding the next step on their personal journey here on earth. Jodie shares tools and ideas to connect with spirit on a daily basis, creating your own magical experiences day-to-day. When we walk through life with direction from spirit, we become fearless. With each course offered at The Spirit School, you will feel more empowered and filled with magic in your own life. Hands on your hearts, ladies and gentleman. It's time to pledge allegiance to your higher self. All aboard the bus to The Spirit School!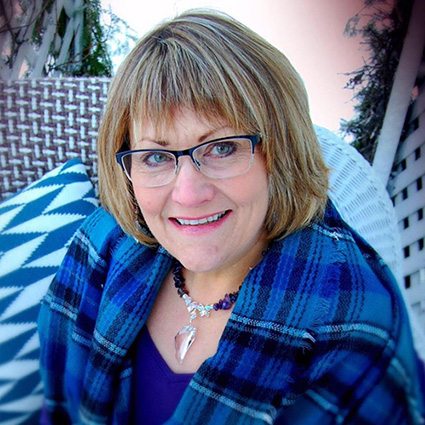 Kim Ness
Kim Ness is a Transformational Life Coach, Energy Healer, Mind-Body-Spirit Practitioner and Certified Archangel Instructor. Kim's abilities to see, hear and feel Spirit have assisted her work in the healing field for the past 12 years. Her love for helping others took her back to college following the birth of her first son to obtain her RN degree. Despite the challenges of working in the medical field, Kim's path has led her through critical care nursing, public health nursing, and then on to parish nursing – which opened the door to the Healing Touch energy work techniques … and her own continuing spiritual growth and awareness. Like so many of us, Kim struggled with feelings of guilt, shame and unworthiness throughout the years. As her healing work expanded, so too did her understanding of how our emotional and our physical challenges are related – and with that, her work in the field of Mind-Body-Spirit began. Kim's warm, empathic personality along with the wisdom gained through her life experiences in addiction, caretaking/boundary setting, and the ability to overcome the automated "I'm Sorry" response has allowed her to now create a safe place for others to re-connect all aspects of their Mind-Body-Spirt healing and feel re-energized while reclaiming their beauty and truth from the inside-out. Contact Kim at
kimberlyaness@gmail.com
to loosen the layers and discover your inner authentic self.
TESTIMONIAL
"I just wanted to extend my progress through the
Invoking the Archangels
class. My whole life I have always felt a little off as I make my decisions, meet new people, or just in general. I lack self-esteem and tend to be the passive-aggressive type. I work with the public and can put on a great front with daily interactions, but come home and crash and want to hide out. But now that I know I have the angels surrounding me, I feel there is nothing to fear, and that I am perfect and beautiful just the way I am! I have had numerous personal experiences with implementing the homework and tools that Kim has taught me. When I'm at her class, I feel at peace, and cannot wait for the next week to learn from her along with the angels surrounding us! I especially love calling on Michael! But truly appreciate my angel here on earth and that is Kim! Amazing opportunity that has changed my life! Thank you Kim! Sincerely,
Shelley
Studying the Archangels has been very enlightening and has opened my eyes to see much more that God has to offer. It is not easy to get out-of-the-box and look at the world differently and to open myself up. You have guided and encouraged me to open my heart and to let the light of the angels in. I find myself thinking and looking at things differently and try to see the good beyond and not judge. You have given our group a safe place to share and to grow in strength. By sharing experiences and hearing others' experiences with angels, it validates how I feel and helps me to grow spiritually. You have stressed the idea that everything happens for a reason and that helps me to learn and grow through good times and pain; It may be something we have to work through, and maybe it is for someone else. I have truly enjoyed getting to know each archangel personally and by taking one at a time and a week in between, it gives us a chance to experience each one. This class has also helped me to be more open and work on higher vibrations. You have a gift Kim, and by sharing your gift, you are helping others help themselves and become closer to God and more in tune with the universe. Every time we meet, you share something new and the exercises are helpful too. I have only positive things in this review and want to encourage you to continue with more classes!! Namaste'
Julie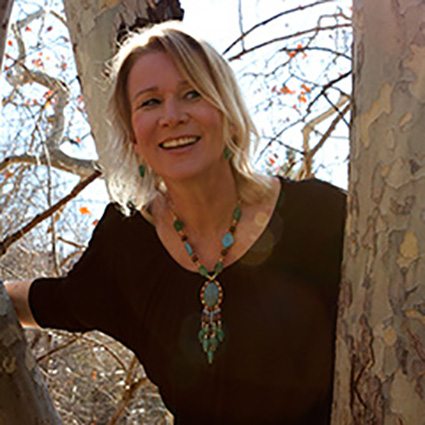 Marci Cagen
Living in a tumultuous and chaotic environment as a young girl, Marci first began to experience the guidance and unconditional love of her heavenly helpers in the form of colorful, sparkling lights. Feeling threatened by ridicule and judgment from others, she kept the encounters with her friends to herself. A long stint of addiction and self-hatred during her teenage years lead her to her grandmother's bedside where she was greeted once again by the heavenly hosts as they assisted her grandmother in transitioning to the other side. Shortly thereafter, Marci began her long awaited spiritual journey of tuning into this unconditional love that surrounds us all. Answering the call from within to learn more, she discovered a daily practice that lead her to a career in the healing arts, first as a nurse, then later as a teacher. Today, Marci is a gentle, loving and supportive holistic healer and spiritual teacher with a private practice in Tempe, Arizona. She has helped many people find their personal mind-body-spirit connection, recognize their own natural healing gifts, and listen to their inner truth. Throughout the years, she has assisted others through informative classes and eye-opening workshops with topics of communicating with the angels, self-love, energy healing and more. She is actively involved in the holistic community and conducts informational outreach work at local universities, libraries and medical facilities. No longer living in the "metaphysical closet," Marci has embraced her spiritual healing gifts and created a life of helping others to do the same.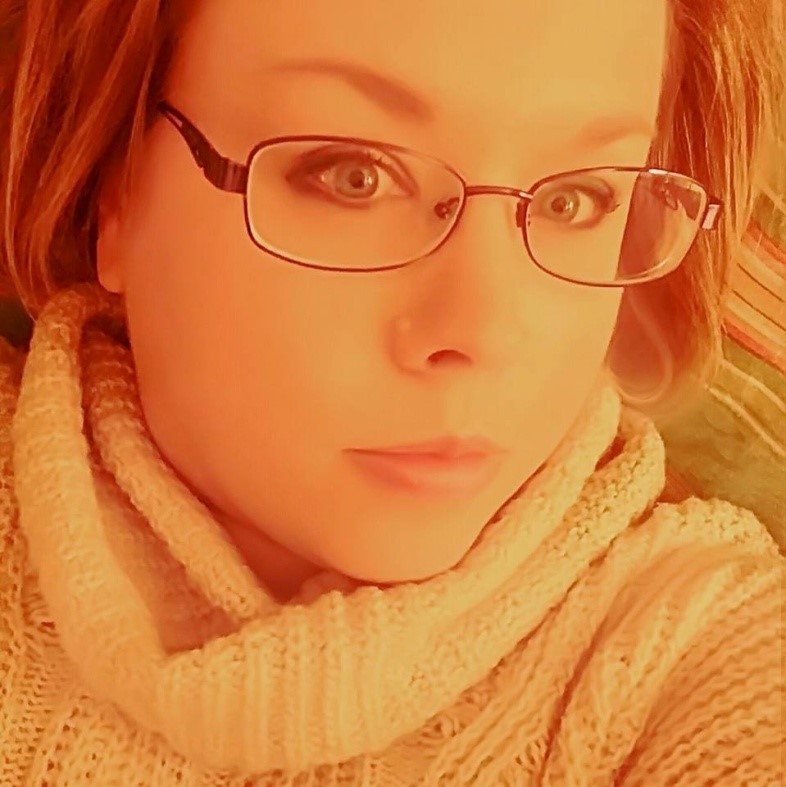 Sarah Van Ness
Sarah Van Ness is a Certified Invoking the Archangels Instructor, Assertiveness Coach, Master Oracle Card Reader and Energy Healer. After rediscovering her intuitive abilities over the last 10 years, Sarah has been voraciously learning, growing, and working on her own healing and feels a deep call to assist others on their personal journeys to wholeness. Her passion is helping clients to be encouraged, creative, and free to express their unique, authentic inner selves. Sarah uses oracle readings, Angelic guidance, and multiple healing modalities to teach clients tap into their intuition, reach for their dreams, reclaim their power, and get their happy on! She has been privileged to work with people all over the globe, from Trinidad and Tobago to Australia to Slovenia to the Midwest USA, where she makes her home. Once she began connecting with the Archangels, she knew she needed to bring their messages of love and acceptance to others, so that everyone can realize that they are deeply loved and oh so worthy.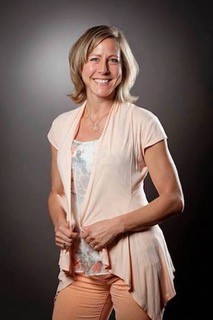 Trina Johnson
Trina Dawn Johnson ~ Energetics Life Coach
ARE YOU STRUGGLING WITH YOUR LIFE PURPOSE OR PATH? WHAT IS YOUR SOUL'S URGE? When I turned 50, I began the stages of Graves, Thyroid Eye Disease, call it a Dark night of the Soul if you will… I was clearly being guided to do something else with my life, and I wasn't listening!!! For 20yrs after starting my Souls Path with Reiki & Deep Cellular Healing, I kept trying to build a MLM company. By 50 my body gave up on me and pushed me to SEE the real Big Picture of how my life needed to change! That MLM business was NOT my calling. My life changed to helping women, Empty Nesters, lead a more fulfilling Life, healing and transforming their lives for the better to lead their soul's purpose as well. Having the help of our ArchAngels, Divine Guidance, Energy Healing, Mindset Mastery, Meditation & Numerology, we are able to make that change in the world we live.