I taught a 3 day Intensive Business Entrepreneur Certification program last year…
Whew….
That is a mouthful for sure:)
It was a fabulous class, full of learning for everyone… myself included.
It was my first time teaching this class, so I was a student in a sense as well..
Aren't we always the teacher and the student?
I believe…
We.Teach.What.We.Need.To.Learn!
So one of the main themes that came up consistently in this program was Consistency.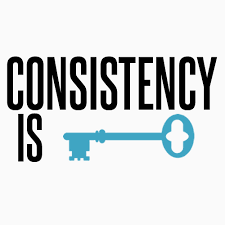 It seems so simple, but my observation of people that start new businesses, especially spiritually based ones is they try something for a few weeks or days or months… and don't get the results they are looking for, so they quit. I've been guilty of this before as well.
What I KNOW for sure is that if you are NOT consistent with your business, you will not have consistent clients, consistent work or consistent opportunities. Take a moment right now, look at your business and see where you are falling short, slacking and begin to be consistent with it, NOW, today.. Not Monday, Not tomorrow. Right now, do something to step into the energy of consistency. When you are inconsistent in your life, your results will be inconsistent as well.. Bottom line!!!
Another very common theme was commitment.
The definition of commitment is:
: a promise to do or give something
: a promise to be loyal to someone or something
: the attitude of someone who works very hard to do or support something
Isn't it interesting that so often, we will be more committed to others and their causes, than we are our own?
How committed are you to your business?
Your self care?
Your family?
Your Health?
Your healthy finances?
And, would the Universe know that you are committed? Meaning is there action, follow thru, energy behind it? Is there evidence of commitment or is it lip service? If not, can you change that today?
I have also learned that everything personal is business and everything business i s personal.. So one affects the other.. and vice versa. If you have something major going on in your personal life, your biz will be affected. So, bringing commitment and consistency into both your personal and biz life is critical.
I have made a commitment to be consistent with these blogs. I will blog weekly. That is my commitment to myself and to you, my clients, students and colleagues. What is your commitment today? And, how consistent will you be?
PS: I do have a Business entrepreneur class coming up in June, this one is open to everyone. Come and join us if you feel guided and learn how to build your spirit based business, from the ground up – SDJ