I truly believe that writing can heal our hearts … Even if you never share your writing, the release of the energy and emotion within your body can be truly life saving. So, for those of you that are interested in sharing your story in a bigger way, this blog, The Writing Nook, is for you. And, for those of you that just want to heal and release your story, this blog is for you too … For those of you that don't know if writing is for you or not, I'm sure you'll find something in here to resonate with as well. Enjoy … and please … I'd love to hear what your thoughts are in the comments below. Can you relate? Let us know what you think – Blessings SDJ♥
7-Day Challenge to Increase Writing Speed and Unlock Creativity
Do you often wonder why some write faster than others? Why it takes one writer a year or more to write a book while it may take another a matter of months, or even weeks? It's not that one writer is necessarily better than the other, and of course, timing and self-discipline are always a factor, but there is a way to increase your writing speed while unlocking your creativity at the same time. One way I teach this technique is through my 7-Day Challenge to Increase Writing Speed and Unlock Creativity.  
When we allow ourselves to write freely without stopping to second-guess word choices, punctuation or grammar, in turn, we unlock our creative mind and allow the words to flow authentically; thus, our writing is more genuine and heart-centered rather than ego-based. Each time we stop to question our word choices or change something we just wrote, we stop the creative flow, and it takes approximately 20 minutes to get back into that flow. If you are like me, you may only set aside an hour or two each day to work on your writing, so you can't afford to stop that creative process.
Now, I'm not saying that we don't need to be conscious of word choices, punctuation and grammar. We certainly do, but there's a time and place for self-editing, and it's not during our dedicated writing time. That's what the revision process is for, and that comes later.
Have you ever experienced a time when you've been "in the zone" only to go back later to read your writing and find that the words are almost unrecognizable to you? Chances are if you've found yourself saying, "Did I really write that? That's pretty darn good if I do say so myself!" then you've tapped into your creative flow. This tends to happen when we can get out of our own way, silence those ego-based thoughts, and allow the creativity to flow effortlessly through us, and that's exactly what this 7-Day Challenge will do for you.
 
How the Challenge Works
I challenge you to write freely for a minimum of one hour per day for seven days. Each day, try to surpass the prior day's word count. Why? When we resist the urge to stop ourselves from going back to make changes and edit as we write, we unlock our greatest potential, allowing our creative mind to express itself freely.
Ready to give it a try?
Grab a notepad to keep near your computer or dedicated writing space. You may also elect to use an app on your phone or computer. There are many websites and apps you can use to record your daily word count, but for the sake of keeping things simple, I like to use a notepad for this Challenge.
Time yourself for one hour of writing each day. Be sure to schedule your dedicated writing time when you'll be free of distractions. You may choose to leave your house and find a nice cafe or park to do your writing. I tend to do my daily writing early in the morning when the house is quiet. Schedule your daily writing time on your calendar for one week and commit to one hour of writing during each session. Now, you may choose to continue to write beyond the hour, and if so, by all means … write on! But I still want you to break at the one-hour point to record your word count. For this you will need a timer.
Grab a stop watch, hour glass, kitchen timer—whatever works. Something to alert you of the one-hour mark. I use the stopwatch on my iPhone. You may even use an alarm clock. You'll likely be deeply engrossed in your writing so be sure that whatever gadget you choose will send an alert when your hour is up.
Record your daily word count on your notepad. The goal is to not only meet your current word count, but surpass it by a few additional words each day. Consequently, you'll begin to write or type faster; you will get out of your head and unlock that creative flow. When you can do this, that's when the magic unfolds!
 
Tips for Success:
Choose one project to work on for the duration of the Challenge such as a book, short story or article. Resist the urge to jump from project to project during this time.
Stop writing mid-sentence each day so when you pick back up the following day you will not stall to get started. By stopping mid-sentence today, you are setting yourself up for success tomorrow.
Turn off your spell/grammar check during your hour of uninterrupted writing. Why? Those red lines under our words can be a distraction and they make it hard to resist the urge to correct as you go. Don't worry, you can turn it back on when it's time to revise and self-edit.
Call in your angels and guides. I often call in Archangel Gabriel before each writing session, and ask that the words flow freely with grace and ease. Help is all around you, so don't forget to ask for it during your writing sessions!
Adapt a mantra or affirmation each day. Here are a few to get you started but you are welcome to come up with your own:

Words flow through me easily and naturally…
The story unfolds effortlessly as I write…
I write without fear or hesitation…
I am open to guidance from my higher-self…
I have a regimented daily writing practice…
My manuscript is coming together effortlessly…

Grab a copy of The Artist's Way by Julia Cameron for even more tips for unlocking creativity!
Are you up for it? I challenge you to try this for one week. If you commit to this exercise for an hour each day for seven days, I am willing to bet you will not only increase your writing speed, but you will find your writing is far more creative and heartfelt than ever before. When the week is up, take a look at your progress and perhaps schedule some time for revision and self-editing. Chances are you'll be able to notice exactly when and where you tapped into that creative flow, and who knows, you might even develop a regimented daily writing habit along the way. 😉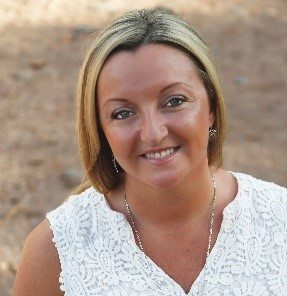 Shanda Trofe is a best-selling author, publisher, and author coach. As the founder of Spiritual Writers Network and Transcendent Publishing, she's made it her life's work to assist aspiring authors through the book-writing process and on to publication. Shanda helps writers find their voice and extract the unique messages from within. She resides in St. Petersburg, FL with her husband and two fur babies. www.shandatrofe.com.