Last week I had one of those life experiences that you don't easily forget…at least I won't. Here's what happened….
Background: My oldest son is getting married in less than a month so we are in need of renting tables, dance floors, decorations etc. I found a place that rents that kind of stuff just down the street from my house. YAY!
PS: Pay attention to the nudges I was getting from Spirit sprinkled throughout the story. – Sunny
Story: My husband came in my office and said, "let's run up to the rental place and see what they have". It was 2:20 in the afternoon, the place closes at 3 and I was having an office day. An office day is a day when I don't see any clients. Let me give you an idea of what an office day looks like:
Roll out of bed at 4:30 am to work and write before the rest of the world gets up.
Throw the clothes on that are nearest the bed so I don't have to turn the light on and wake up the hubby. Grab a hair clip and put my hair up, without looking.
Walk downstairs and make a cup of tea and use the restroom (bypass the mirror because there is really no reason to look).
Head back upstairs to the office, shut the door and start working.
Come out of office occasionally to refill or empty as in number 3.
Back to the story…. So when my hubby came in, I immediately said No. They were closing at 3 and I knew I wouldn't have the time to get ready and then look at everything we needed to. I said let's do it tomorrow, in between clients. That worked. My hubby walked out, and as he did, I got a strong sense, I dropped out of my head, into my heart and my spirit said, GO NOW! There was an urgency! I didn't know why, but I knew, I needed to go now! I called to my husband, "never mind, lets go now". He was like, ok.. I quickly walked into my bedroom, put on my shoes and left. I was feeling rushed, like I was late to an important event that I needed to be there right away, but I had no idea why. We drove the 2 miles to the place and I was thinking in my head, that maybe the items we needed would be rented by someone else minutes later or something. I wasn't sure how to explain my sudden rush to go, but I was trying to explain it. It was a very odd feeling.
Side note: Keep in mind, (and I know this is kinda gross, but just being real) I walked out of the house without brushing my hair, my teeth or putting on clean clothes. This never happens, so maybe that will tell you HOW rushed I felt to get there.
Because we had never been there, we took a wrong turn causing us to drive through a parking lot. As we are searching for the location, we realized we were too far south and drove up the edge of the parking lot, around the corner of the drive thru liquor store, and saw our destination in the corner.
We never made it to the destination…
As we were driving towards the rental store, in a sort of strip mall type of parking lot, I was noticing my environment and feeling that rushed feeling still… but more intense. I looked just over my left shoulder, past my husband, to the sidewalk, just 10 feet away. There stood a man…
Gun in hand, pointed to his head and a cell phone in his other hand.
He was standing directly across from us and as I realized what was happening, my eyes made direct contact with his. I could see his intense energy and intent. I'll never forget that vision. I was dumbfounded. Once my head computed what my eyes were seeing, I tapped my husband on the shoulder and pointed. At that same instance, he saw the man as well. We both realized we were likely in danger, being directly in front of him, and my husband calmly drove past him, parking at the other end of the parking lot. As we drove the 100 feet, I fumbled for the phone to call 911, feeling very aware that time was not on our side and that this man was going to kill himself and/or someone else.
I handed the phone to my husband and immediately called in the angels and asked for the highest good be done. I also asked to please protect any people that might be in harms way. Keep everyone safe, please keep everyone safe. That was my mantra as I sent love to the situation. Truth be told, my first instinct, my head, wanted to get out and approach him… to help him. Luckily, my door was locked as the car was still on… AND my spirit stopped me. My Angels said to me, "BE love". So I simply held the vision of love, for the highest good. It was the only thing I could do… and why I was there.. to infuse the situation with love.
During those three minutes, my hubby on the phone with the police and I doing my LOVE thing, I was watching. The man had gone inside the smoke shop shortly after we parked. I couldn't see anything inside, but my heart sank when I watched 5 kids (ages 11 – 18 or so) walk in the door maybe 30 seconds behind him. Again, I wanted to get out, but I knew that wasn't the right answer. Please keep them safe, please keep them safe…  Infuse love Sunny, Infuse Love!!! I could finally take a breath when they all came out, less than a minute later. I thought to myself, Thank God! Maybe the police can get here in enough time to save him and/or everyone else that may be inside.
As I had that thought, still infusing love, I saw the kids approach the door again, then quickly turn back around and run into the jewelry store next door. It was then that I knew, I could feel, someone was dead. I hoped that it was only him. My heart began racing, I felt a need to do something more.. as if there was something else I could do. I just kept breathing and infusing love.. within seconds, the police were on the scene.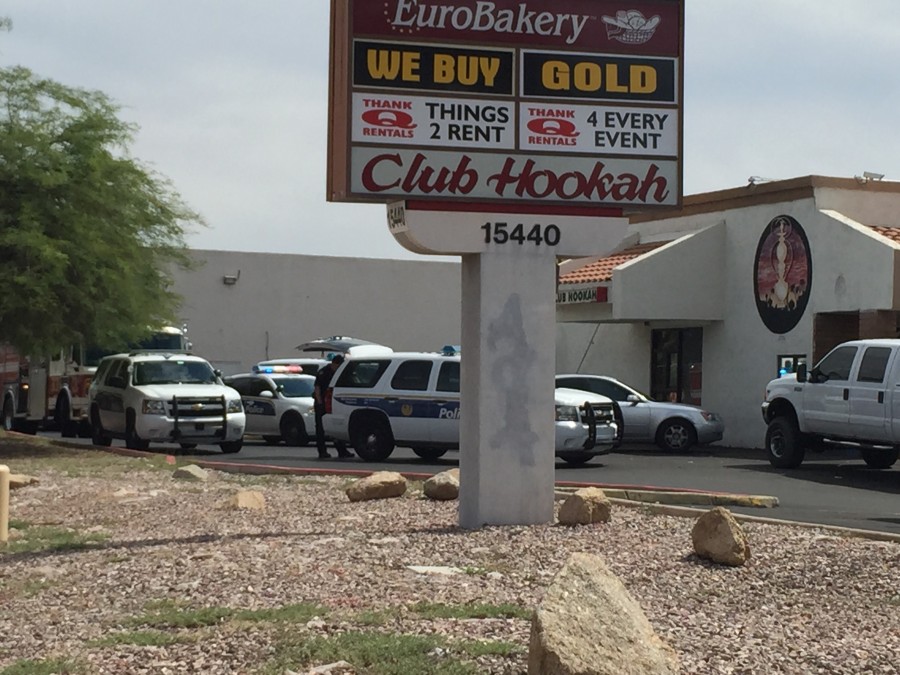 We were asked to go to the scene to complete our report and as we walked over, I could feel the density. It made me nauseous. I then got up the courage to ask the question that I thought I knew the answer to, but wasn't positive.
Did he shoot anyone else?
The answer: No!
He walked in, drank three canned iced teas and then shot himself in the head. No ONE else was injured. Thank God again!
I took a couple of hours to process the feelings. If we wouldn't have been there, seen him, called the police … who knows what would have happened.
We will never know.
And.. I trust that it was exactly the way it was meant to be.
Tomorrow I'll share with you the insight I had as to why we were there. I'd love to hear your feedback in the comments below? Why do you think I was there? What purpose did it serve? Also, Please share if you feel guided. Thanks!
Stay tuned for Part 2 Insights and aha's -Sunny
If you enjoy this blog, click here to receive it in your inbox each time a new one is published: https://sunnydawnjohnston.com/blog/subscribe-to-my-blog