Have you ever considered your home has a personality? It's a living energy and sometimes your space needs a little self-care. Consider all the different emotions that run through our homes each day!
Over the years, I have cleared houses that had everything from a death in the home, an illness, hoarding, bankruptcy, divorce, life changes, career changes, and of course, homes with unsettled spirits. When we have all this life happening, the space we live in does absorb all those emotions and energy, and I have learned over the years … when we take the time to clear that space it can make a huge difference in our daily lives.
Clearing energy in our space can help improve so many pieces of life. My clients report everything from new opportunities, sleeping better, less arguments, calmer more peaceful feelings, motivation to get off that couch, children sleep better, clearer minds and thoughts, and so much more!
Let talk about spring cleaning. This is a great time of year to clear your home or living space, and even your work space!
First, some basic ideas to clear your space: just a simple clearing of clutter and opening the windows, vacuum, dust, straighten up, de-clutter of course. The basics of a good deep house cleaning is the same basis of what I do when I clear homes. We want to open space up and create more light.
When we look at the energetic spring cleaning, I will walk you through a few fun ways to get that energy clean and clear.
Walk outside and stand in front of your home.
What does it feel like? Is it a happy home? Does it look happy? You can ask out loud, or in your mind, what would your house like to happen to feel better? Then simply put your hand on your heart and listen. Sometimes those things take a little time to create, but just let your home know you are working on it!
Walk in to the middle of your space
As you stand in the middle of your home, how do you feel in your body? What I love about clearing spaces is our homes are a reflection of what is going on inside of us!
Some days when I am processing or working through a challenge, I can look around and see all my clutter or piles … and then once I move through it, all of a sudden those piles are gone! I will pay attention to where my body is being pulled in one direction or another. I will ask my Spirit to show me the space that needs to be cleared first. Many times, I am brought to the lowest floor of the home and when I walk into the basement, for example, I will feel a dense or heavy energy on that floor.
So, what do we do with that energy?
Transmutation: For this exercise use your imagination, unless you can actually see the energy, I would also recommend feeling the energy. Pick a shape that energy is showing up as, and if you are able, see it as a dense color—I typically see it as a grey blob—but it can show up as anything that works for you.
Once you have your energy shape and color, I want you to find the light within that shape. Sometimes that little bit of light is teeny tiny, but you will find it! No matter how dark the energy is, it always has a bit of light!
NOW, from your heart I want you to send a beautiful vibrant rainbow straight into that little bit of light and ask Spirit to transmute that energy from the inside out! I keep it going until that dense energy just melts away. Once that energy has melted away, fill that space up with big bright rainbow! Always replenish any energy you clear away!
Fill with Love: I know Sunny uses this as well! Simply stand in the middle of your home and radiate a beautiful pure love to the entire home. I like to walk through the space and do this. I open all the closets, under the beds, cupboards, stove, and the washer and dryer—anything that can be opened. I fill the space with as much love as I can imagine! I also allow that energy to stream out the windows and into the streets and entire town that I live in and just keep spreading that love as far as you can imagine!
Have a conversation: Remember how I said our homes have personalities? Well, they also have a voice. When I sit quietly in my home, or take a walk through my home, I keep asking: what can I do to improve the energy for you? Sometimes I feel the answer through my body—a knowing that a room would like a new color, or even just to move furniture around a little bit to shift the energy. Talk to your home and start to build a relationship with it so you can learn how to keep that space clear and loving for yourself!
Space clearing can be a valuable tool and we have many tools to assist us with the clearing process.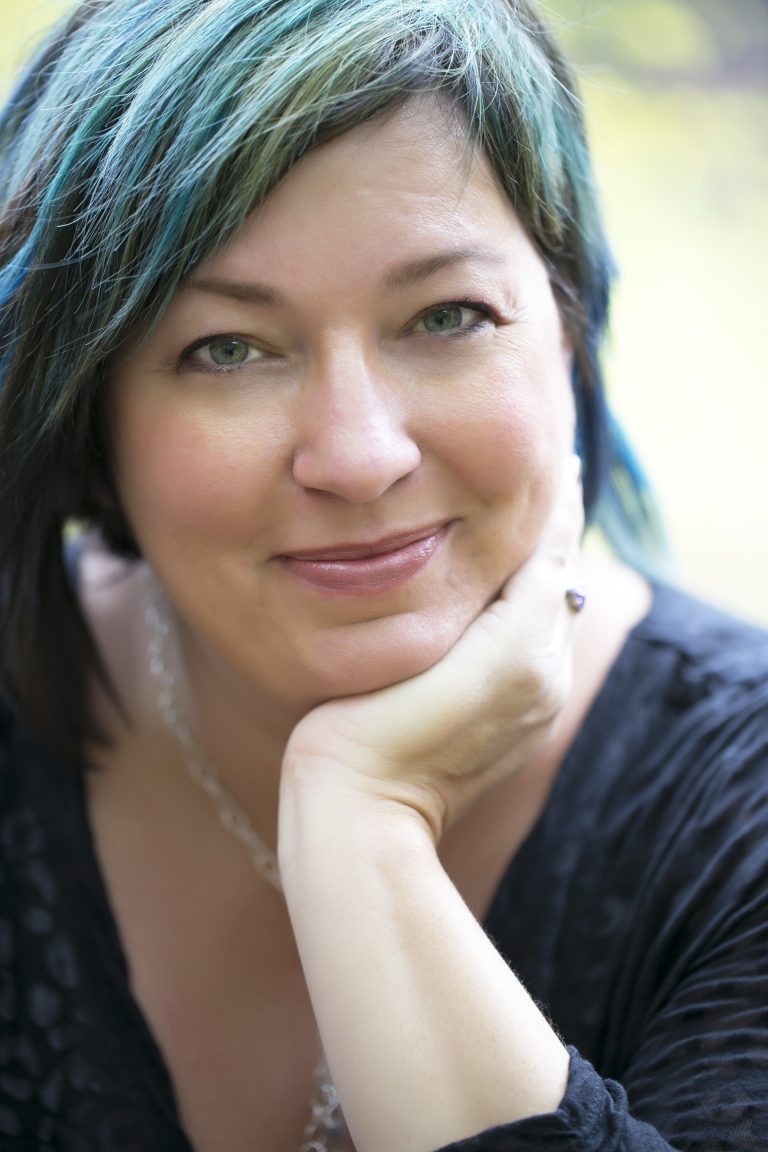 Jodie Harvala is a forward thinking, spirit loving, space clearing, psychic teacher and coach. She is also the founder of The Spirit School. Walking through her own spirit journey, she went from a fear *based* woman to a Spiritually FearLESS entrepreneur.
Jodie loves teaching others how to connect with spirit and also how to experience spirit in the sacred, everyday moments of life. She teaches through experience. With each and every class offered, people who participate walk away with their own very real experience with spirit and a fresh perspective regarding the next step on their personal journey here on earth.
Jodie shares tools and ideas to connect with spirit on a daily basis, creating your own magical experiences day-to-day. When we walk through life with direction from spirit, we become fearless. With each course offered at The Spirit School, you will feel more empowered and filled with magic in your own life. Hands on your hearts, ladies and gentleman. It's time to pledge allegiance to your higher self. All aboard the bus to The Spirit School! If you are interested in learning more about the process of clearing energy please go to www.JodieHarvala.com or you can purchase her new clearing book on Amazon, The Magic of Space Clearing.