I always love the energy of the full moon – well … almost always. Sometimes it gets a bit intense, which is why I ask people that tune into moon energy to let me know, in advance … what to be mindful of. I'm one of those types of people that would rather have awareness ahead of time … than not … so … Here is some great info for this month's FULL MOON by Melissa Corter – Enjoy – SDJ ♥
December 12th Full Moon in Gemini
This is the last Full Moon of the year and the last Full Moon of the decade! It also happens to be the last full moon before we enter into eclipse season. This particular Full Moon also highlights areas of focus or things that were set in motion around July 16th of this year. If you were trying to bring forth closure or resolution, this Full Moon can support you in creating those changes. There is an emphasis on the energy of love and the energy of money during this time, a perfect time to energetically clean up these areas of your life. Be willing to take an honest look and set the intention to find the harmony and balance within the lesson being presented here.
December's Full Moon is also known as the Full Cold Moon; or the Full Long Nights Moon. During this month the winter cold fastens its grip, and nights are at their longest and darkest. It is also sometimes called the Moon before Yule. The term Long Night Moon is a doubly appropriate name because the midwinter night is indeed long, and because the Moon is above the horizon for a long time. The midwinter full Moon has a high trajectory across the sky because it is opposite a low Sun. (Farmers Almanac)
Do not fear the emotions surfacing during this Full Moon, change can create a sense of fear as the nervous system is activated and seeks to create stability and safety. If you are having concerns and struggles with your finances or within a relationship, just know there is a massive source of creative and healing energy here for you to access. Change can sometimes be masked by within a rocky relationship or bank account. Let this information provide wisdom and insight versus dictating negativity and discomfort.
These themes are often revealed with family as well, holiday season bringing more opportunities to gather with loved ones. These dynamics can also create the necessary incubator to bring lessons to light. Gemini tends to show us two sides, notice which side of you is activated when it comes to relationships and money. Family can bring this out of us, and also ignite feelings of guilt (holiday spending), obligation (spending time without wanting to), or sadness (missing loved ones who have passed). You get to choose how toy engage with the energy of this season, sometimes creating a new tradition or rituals can spark magic back into the winter months.
"I prefer winter and Fall, when you feel the bone structure of the landscape–the loneliness of it, the dead feeling of winter. Something waits beneath it, the whole story doesn't show."
~Andrew Wyeth
Tips for The December 12th 2019 Gemini Full Moon:
 Gemini can teach us how to give and receive, finding a natural flow with how we show up and when to pull back. Be mindful of the holiday spirit and the tendency to overspend, this Full Moon can show you the areas to budget and bring more presence instead of presents. Gemini represents the element of Air, communication, action, thoughts, and duality n all things. If you tend to over give, hold back and save a little more. If you hold onto every penny, see where there is room to give a bit more freely. This includes the energy exchange of relationships. Let this Full Moon reveal hidden patterns and opportunities for letting go and healing deeper levels.  
Ways You Can Allow This Full Moon to support you:
Find out when the moon rise is in your city by going here: http://www.timeanddate.com/moon/
With a pen and piece of paper, do some free writing about your finances. Ask yourself where there is room for expansion and opportunities to shift how money is being spent. And how you are letting it in.
Next, do the same thing taking inventory of your closest relationships. How does the energy exchange feel? Is there room for more communication, honesty, and expansion? What pattern is ready to be released.
Spend a few minutes freewriting on both areas of your life, then see if there are any overlapping insights. Any connections between both of these areas?
If you feel guided, you may burn the papers to help move and clear anything that comes up to be released!
Next, on a new piece of paper, write down the goals, desires, and hopes you have within the relationships and finances. Free write about both subjects knowing you are now creating space for these intentions to come into being.
*Reminder: each full moon will impact you for up to 3 days prior to the full moon and 3 days after the full moon.
Full moons are always powerful times for releasing and letting go. Try creating your own ceremony or honoring of this time to embrace the energy that this time has to help you create space in your life for what you truly desire. As always remember, you are not alone in experiencing this phase, be mindful of this when encountering others over these next few days. Send them love as they are also shining a light on themselves and may be extra sensitive during this time. The next full moon is actually a lunar eclipse in the sign of Cancer on January 10th, it is known as the Full Wolf Moon.
Melissa Kim Corter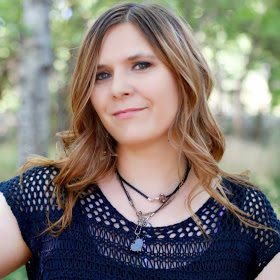 Melissa Kim Corter is a Certified Hypnotherapist and Shamanic practitioner certified over 20 healing modalities. She helps clients release fear & clear away the emotional clutter from their life experiences. Through various modalities coupled with her heightened intuition, she connects with your spirit for expanded truth and guidance on how to shift limiting beliefs. The earth, moon, and elements have been a channel for deeper levels of healing and connection for Melissa, stirring a passion within her to teach others to embrace the natural world.
Do you feel erratic, wonky, or emotional during the Full Moon? The Moon holds the key to the subconscious mind. Book a session with Melissa during the Full Moon to move the energy, uncover the blocks and find your own natural rhythm and harmony within the moon cycles.
http://melissacorter.com/product/private-session-with-melissa/
www.melissacorter.com