This Gemini Lunar Eclipse is a truly unique time; one that brings the shadow to us to see, not to fear. This is a tremendous gift, one you will discover holds the key to a powerful transformation. If there has been something looming, a situation or pattern you have struggled to shift, this Eclipse can reveal the antidote and unlock the solution. The larger opportunity here to recognize shadow for what it is – not truth, nothing to fear – simply a layer of unhealed potential waiting to shift into a higher vibration of love and integration.
It is normal to feel as if you need more space. The energy of this Eclipse is one asking you to go deeper into yourself in a way that might require some introspection and reflection. We can sometimes feel like a raw nerve, and though uncomfortable at times, this is a sign of real healing replacing superficial cloaks of comfort. It need not make sense to the logical mind. Trust the body and intuition; both are guiding you internally and aligning you to let go and create space for your desires and dreams.
The duality of Gemini in conjunction with an Eclipse can frazzle the mind slightly, challenging your ability to trust decision-making. A golden rule for this time: if you left it in the past, do not go back trying to find it again. As emotions surface and become tangible to release, it can sometimes confuse this process and you may want to reach out … or go back to something you may have left behind. Trust it served its purpose, and there is just a layer of residual energy clearing out for you completely.
Full Beaver Moon – November: This was the time to set beaver traps before the swamps froze, to ensure a supply of warm winter furs. Another interpretation suggests that the name Full Beaver Moon comes from the fact that the beavers are now actively preparing for winter. It is sometimes also referred to as the Frosty Moon. (Farmer's Almanac)
Full Moon Self-Care for Gemini Energy:
Physical- Use your hands to create something or express yourself. Focus on following through to ground the energy of this month. Gemini rules the hands, fingers, arms, shoulders, upper ribs, lungs, nervous system, and brain.
Emotional- Gemini connect to the air element. Place attention on communication; your words are your wands. Affirmative statements are also beneficial at this time. Stones to work with are Agate, Aquamarine, Emerald, Tigers Eye, and Citrine.
Spiritually- Work with air to clearly articulate and communicate. Be mindful of the dual energy of Gemini. Use this to see both sides of a situation or problem. Gemini has yin and yang energy – channel this in your endeavors.
"The present changes the past. Looking back, you do not find what you left behind."
~ Kiran Desai
Tips for The November 2020 Gemini Full Moon:
With a traditional Full Moon there are many opportunities to connect to the air element of Gemini; yet an Eclipse takes things to a new level and is one to be more mindful of. The mind is affected by the air element; if there is confusion about how to feel or what to do, breathe through it knowing it is here to serve you. Letting go and allowing the breath (air element) to move this energy can settle the mind and allow in greater clarity. You need not know what to do; it is a better use of your energy to trust and move forward knowing the pieces will come together if you release the grip and surrender control.
An eclipse is a cosmic reset, a divine time to travel into the depths of the mind, body, and psyche. Like a journey into familiar territory, some parts can still seem a bit unknown as you explore them. Believe you are guided and protected beyond all you can see, sense, or even feel. No one ever travels alone; yet an eclipse can accentuate feelings and sensations that sometimes rattle the senses and it can be hard to hear the whisper through the noise. Look for the signs and they will appear to you.
Ways You Can Connect to This Full Moon:
Find out when the moon rise is in your city by going here: http://www.timeanddate.com/moon/
Find a place where you can see or sense the energy of the Full Moon. Preferably a comfortable position with the moon in sight.
Take 5 to 10 slow, deep, mindful breaths as you feel and sense the air element flowing through your body and allow it to settle the mind.
Ask your higher self to reveal a pattern you wish to work with, one that may seem daunting to shift or heal. Let it surface … Observe the pattern with your eyes closed.
What is the pattern? How does it show up for you? Do you have a sense of when it began?
Breathe and allow the body to move energy wherever it needs to go as you breathe … if there is sensation or constriction, send the breath to it.
Now with your next breath, pretend to release the pattern by blowing out into the Universe … let the wind and the Eclipse carry the pattern to be transformed by the light of the moon. Feel the pull of the moon amplifying this effect, knowing all is happening as it needs to.
*Reminder: each Full Moon can impact you for up to 3 days prior to the Full Moon and 3 days after the Full Moon.
Full Moons are always powerful times for releasing and letting go. Try creating your own ceremony or honoring of this time to embrace the energy that this time has to help you create space in your life for what you truly desire. As always, remember, you are not alone in experiencing this phase; be mindful of this when encountering others over these next few days. Send them love as they are also shining a light on themselves and may be extra sensitive during this time. The next Full Moon is on December 29th and is known as the Full Cold Moon.
Melissa Kim Corter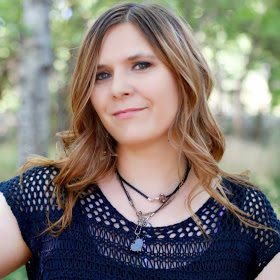 Melissa Kim Corter is a best-selling author, intuitive coach, and clinical hypnotherapist. She helps women overcome money and visibility blocks with evidence-based and spiritual approaches. She guides entrepreneurs to manifest increased levels of financial and emotional success with her heightened intuition. Melissa mentors entrepreneurs to hone their message and gifts, while activating potential. She feels we're here to live a legacy, not just leave one behind. Melissa builds business with magic, ritual, and strategy; weaving joy into the talents our souls came to express. She's the founder of Wild Woman Inc., a sacred online gathering space and marketplace for the woman "who knows her magic" and seeks to celebrate it with other conscious, collaborative, women.
Check out the Wild Woman Marketplace for witchy, wise, magical, and mystical products and services for women.