I always love the energy of the full moon – well … almost always. Sometime it gets a bit intense, which is why I ask people that tune into moon energy to let me know, in advance …  what to be mindful of. I'm one of those types of people that would rather have awareness ahead of time … than not … so … Here is some great info for this month's FULL MOON by Melissa Corter – Enjoy – SDJ ♥
May 29th 2018 Full Moon in Sagittarius
Sometimes contrast is necessary to bring forth new insight … this Full Moon has an overtone of competition, yet this does not suggest you need to partake in the experiences. A Full Moon represents the Sun opposite the Moon, contrast in nature, and this month we can expect that theme to continue. There may also be an increased interest in spiritual matters, experiences, and philosophies. Minds and hearts may be more open at this time, those who hold emotional space for others will contribute to this powerful energy if it is done with love as the key intention. Leave an agenda and ego out of the equation and you will witness magic unfold for many.
The energy of Sagittarius can encourage people to transcend limiting beliefs and open up to new ideas and inspiration. The Full Moon always reveals deep subconscious connections if we are willing to be present and awake to them. This combination can feel incredible to those who are perpetual seekers, always expanding and asking for more of life to uncoil in miraculous ways.
Sagittarius is a fire sign, naturally passionate, driven, and dynamic. As with any element, be mindful of the shadow side of the fire; destruction and burning bridges cannot always be undone. More the reason to keep the competitive edge in check if you tend to like a challenge, be mindful of not taking it to far. A little spark can go a long way, discover what fuels you and stay clear on all that dampens your energy as well. Nurture the fire element in healthy ways with passion, excitement and joy.
The May Full Moon is also known as the Full Flower Moon. Depending on the tribe, May's Full Moon was called the Full Flower Moon as well as Mother's Moon, Milk Moon, and Corn Planting Moon. The May Moon marked a time of increasing fertility with temperatures warm enough for safely bearing young, a near end to late frosts, and plants in bloom.
(~ Farmers Almanac)
There is a practical nature to this Full Moon and this will serve those who want to see the bigger picture and are determined to set and meet goals. This side of this fire sign can show great strength and courage, while maintaining the ability to transcend the mind and keep one foot on the ground. Be aware of the desire to get caught up in emotion, pull back and redirect energy and attention to service.
Sagittarius has an edge of justice, a desire to make things right. This can stir the pot if too much ego is added to the mix. The contrast of Sagittarius dances between the rebel or the one who always complies … usually a very clear boundary, yet this Full Moon can blur the lines and cause an inner conflict. Self awareness and clarity can reduce the conflict.
"Failure is the condiment that gives success its flavor."
—Truman Capote
Tips for May 29th Full Moon in Sagittarius:     
Ignite your inner fire! What moves you and gets you motivated? Do you need a little struggle to get your attention, or is it possible to declare what you want to manifest in this life from excitement instead of need? This is a time to evaluate goals, question beliefs, and open up to your higher knowing.
Utilize this energy to reduce the inner chatter and internal conflicts. Focus on the big picture while being open to the small present moment steps. A balance between thinking big and thinking practically. Stay out of the drama from those who are trying to find their groove in managing their own contrast. Open your arms and heart to lovingly invite the ones who are ready to discover their light.
Ways you can allow this Full Moon to support you:
Find out when the moon rise is in your city by going here: http://www.timeanddate.com/moon/
Find a place where you can see or sense the energy of the full moon. Preferably a comfortable position with the moon in sight. If you can sit outside, on the earth for this exercise you may notice a larger shift.
Gather a lighter/matches, a safe burning bowl, and a notebook and pen.
Ask your spirit to bring forth an area, project, or goal that you wish to manifest. With closed eyes, focus on your breath, breathing slowly and deeply. Tune into your body and ask what it needs to release any emotional blockages or barriers to receiving or manifesting your intention.
Spend five minutes free writing anything that comes to surface, even if it does not make any logical sense. Notice if any thoughts, feelings, or awareness floats into the mind. If nothing arrives, stay present, and engage your breath, pulling in more breath and breathing deeper while asking again.
Once you feel complete, light the papers on fire in your burning bowl. As you watch the fire element burn the paper, hold an intention in your heart that the energy of the blockages or barrier is dissolving with ease.
Repeat this process over the course of three days…. This will help clarify and bring forth new insights to help you reach deeper layers each time you participate in this experience.
**Reminder: each full moon will impact you for up to 3 days prior to the full moon and 3 days after the full moon.
Full moons are always powerful times for releasing and letting go. Try creating your own ceremony or honoring of this time to embrace the energy that this time has to help you create space in your life for what you truly desire. As always remember, you are not alone in experiencing this phase, be mindful of this when encountering others over these next few days. Send them love as they are also shining a light on themselves and may be extra sensitive during this time. The next full moon is in the sign of Capricorn on June 28th and is known as the Full Strawberry Moon.
Melissa Kim Corter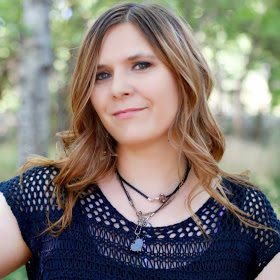 Melissa Kim Corter is a Certified Hypnotherapist and Shamanic practitioner certified over 20 healing modalities. She helps clients release fear & clear away the emotional clutter from their life experiences. Through various modalities coupled with her heightened intuition, she connects with your spirit for expanded truth and guidance on how to shift limiting beliefs. The earth, moon, and elements have been a channel for deeper levels of healing and connection for Melissa, stirring a passion within her to teach others to embrace the natural world.
Melissa has opened the Moon Vault! Do you feel erratic, wonky, or emotional during the Full Moon? The Moon Vault is your home for monthly recordings, information, tips, and practices to find your own natural rhythm and harmony with the moon cycles. http://melissacorter.com/join-the-moon-vault
dream@melissacorter.com
www.melissacorter.com