March's Full Moon is part of the lunation known as "Pisces Season" – the time when the sun is in the sign of Pisces beginning around February 19 and will last until March 20. This is wonderful news, especially for the sensitive intuitive ones who have been noticing all the feelings since January, 2020. This is the season of emotion, empathy, intuition, and the time to honor your deepest feelings and emotions!
This is the time of the dreamer – the silent, soft, wise creator within you. The heart has a song and the dreamer knows the tune. This tune sings a harmony of connection to the greater universe within and around us. Listen to the song of your heart; this March Full Moon in Virgo increases the volume from a latent stirring to an audible whisper. It is all you dear one, the only one who can answer the call and choose to play the song of your life full out!
As the Moon stirs the underbelly of feelings and the shadow self, embrace this aspect of you with open arms, for it is just as brilliant as your light. It continues to provide knowledge, wisdom, and the healing power to transform limitations during this highly charged intuitive season. Mercury retrograde is here as well; do not fear this cycle and astrological event any longer. Take your power back! Mercury is not bad, trying to sabotage you, or strike when you are most vulnerable. Decide to see this event as serving a great evolution, bringing more shadow to light from the past forward, so you forge ahead with your baggage cleared, heart opened, and a faith like no other!
The Full Worm Moon in March is a time when the ground begins to soften and earthworm casts reappear, inviting the return of robins. This has also been called the Sap Moon, as it marks the time when maple sap begins to flow and the annual tapping of maple trees begins.
(Farmer's Almanac)
Mercury's influence invites us to re-vision our desires – have we let them go out of fear of not being enough? Do they need to be replenished and rejuvenated with the newfound growth from 2019? Use the impact of the energetics from Mercury, Pisces season, and the Virgo energy to assess and at the same time release expectations around planning and executing. These energies are not the most supportive combination for follow through, yet they are for bringing forth closure.
Intuition goes before you, showing you the way. Emotion follows behind, to let you know when you go astray. ~ Anthon St. Maarten
Tips for the March 9th Full Moon:
Let it surface, allow yourself to honor and feel it, yet do not let it control or define you. Emotions release through the path of least resistance and rarely make logical sense as they clear. Stay conscious to your feelings and remember sometimes they feel amplified with the Full Moon to help bring attention to the aspect we tend to hide. Honoring settles the emotion and gives it a way to move through you if you are willing and gentle with yourself…and others.
Open your heart again; let joy guide your actions as you feel a sense of ease making its way back to your life. This is a comforting time if you allow it to be, letting go of control, and deeply trusting the process of life; all truly can be well in your world if you decide it is possible. Along with trust comes creativity, this can be a highly creative time for you. The amount of imagination, play, and magic you receive at this time is in direct response to the extent you are able and willing to open your heart. Lay the foundation yet detach from how it manifests into your reality, give it space to bloom as it needs to, to fulfill a purpose beyond your comprehension.
Ways You Can Allow This Full Moon to support you:
Find out when the moon rise is in your city by going here: http://www.timeanddate.com/moon/
Gather a pen, paper to write on. Next, find a place where you can see or sense the energy of the full moon – preferably a comfortable position with the moon in sight.
Place your hand on your heart and ask: when I was five, six, or seven years of age, what did I dream of becoming? Did I have dreams or ambitions at that time? If so what were they? If not, how I can give them to this sweet inner child now? Then listen and see what shows up.
Spend a few minutes free writing, trying not to censor or edit what you write. Give this younger version of you space to write and express.
Once you feel complete, ask yourself, is there something here I can put into action? Is there something more I can give energy or a voice to?
Consider song art, music, dance, or more writing to help honor this part of your inner being.
*Reminder: each full moon will impact you for up to 3 days prior to the full moon and 3 days after the full moon.
Full moons are always powerful times for releasing and letting go. Try creating your own ceremony or honoring of this time to embrace the energy that this time has to help you create space in your life for what you truly desire. As always remember, you are not alone in experiencing this phase, be mindful of this when encountering others over these next few days. Send them love as they are also shining a light on themselves and may be extra sensitive during this time. The next full moon is in the sign of Libra on April 8th – it is known as the Full Pink Moon.
Melissa Kim Corter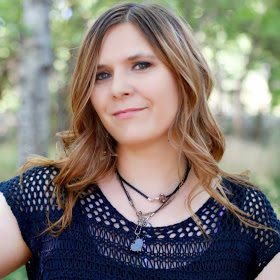 Melissa Kim Corter is a Certified Hypnotherapist and Shamanic practitioner certified over 20 healing modalities. She helps clients release fear & clear away the emotional clutter from their life experiences. Through various modalities coupled with her heightened intuition, she connects with your spirit for expanded truth and guidance on how to shift limiting beliefs. The earth, moon, and elements have been a channel for deeper levels of healing and connection for Melissa, stirring a passion within her to teach others to embrace the natural world.
Do you feel erratic, wonky, or emotional during the Full Moon? The Moon holds the key to the subconscious mind. Book a session with Melissa during the Full Moon to move the energy, uncover the blocks and find your own natural rhythm and harmony within the moon cycles.
https://melissacorter.com/sessions/
www.melissacorter.com