This Full Moon is a partial lunar eclipse in the sign of Sagittarius, continuing the wild ride we have been surfing for weeks now. It is a really important time to become an observer of emotions and feelings without getting tripped up in the illusion of them. Lunar eclipses challenge the areas in our lives that need deeper cleansing and healing. Full Moons highlight emotional energy associated with the subconscious mind and the hidden aspects of self. An eclipse takes that same energy and places it under a magnifying glass, this one bringing focus on family, work, and relationships.
The energy of this eclipse is all about coming home to your truth, being open and willing to let go, but also mindful of intense emotions and deeply embedded struggles surfacing to be voiced and healed. Within this experience there are many facets and roles; you get to choose the one that aligns for you. Hold on with integrity, trust, and discernment and you will navigate the rough waters in a way that leaves others in awe. Do not get caught in the external appearance of things, or the inner conflict of emotion… honor and witness but find your anchor in both experiences.
If you ever wanted a time to gain a new perspective, heal a belief, or shift your mindset, this is the time! Eclipses are a form of a cosmic reset: resetting, clearing, and aligning your energy and intentions and filtering out anything out of harmony with them. Some may feel a little impatient or frustrated; if so, reign the mind back in, sink into the heart and practice breathing or other techniques to let go and allow energy to move.
Traditionally, the Full Moon for June is called the Strawberry Moon. (Farmer's Almanac)
"If we can just let go and trust that things will work out the way they're supposed to, without trying to control the outcome, then we can begin to enjoy the moment more fully. The joy of the freedom it brings becomes more pleasurable than the experience itself." ~Goldie Hawn

Full moons are always powerful times for releasing and letting go. Try creating your own ceremony or honoring of this time to embrace the energy that this time has to help you create space in your life for what you truly desire. Here is a simple and profound healing technique you can build into your own ceremony. Gather your journal or pen and paper before you begin.
Sagittarius Lunar Eclipse Letting Go Practice:
The beautiful Hawaiian technique Ho'oponopono is a wonderful clearing tool, especially to use to clear emotions, stuck energy, and resentments. These are statements used with intention. The statements are simple yet profoundly healing if you allow them to be. The four phrases are:
1. I'm sorry
2. Please forgive me
3. I love you
4. Thank you
Begin by bringing an intention into your mind; a wonderful one to work with is letting go of resentment. Breathe deeply in and out for a few rounds. Next, say the statement "I'm sorry" out loud or to yourself while you focus on all and any way you could have contributed to the problem… there is always a way.
Next say "Please forgive me", asking forgiveness for you part or role even if you feel someone else wronged you. You can forgive the part of you that engaged in the experience.
Next say "I love you", really giving yourself permission to feel and send love… again, even if they don't deserve it… it is a process that can untether us from hidden cycles, patterns, and pain.
And finally, say "Thank you", and really feel the appreciation for the experience and everything it has taught you or the wisdom and strength you have cultivated from it.
Repeat the process as needed. You may need to work on a few areas to get more comfortable letting go. Allow the energy of the lunar eclipse to support you in the release. You may even consider practicing this exercise outside in the moonlight.
Breathe through any resistance that may come up as you say the statements, it can take some time to trust and let go…let them go with your breath as you build upon that trust.
Tip: If you are not sure what to use for an intention, consider some freewriting in your journal first to loosen up and allow the subconscious mind to reveal some starting points. Free write all of your concerns, anything that has been on your mind over the past few days, and then take inventory of anything you are ready to let go of. Bring that into Ho'oponopono as your intention.
If you still feel some resistance, drink some water (water moves energy and emotion) and then play the I Wonder game. "I wonder what I need to know? If I knew it might be ___________. Write the I Wonder statement 20 times and allow the mind to fill in the blank. It will often surprise us with what we need to know.
Have a blessed Full Moon sweet friends and as always, keep in mind each full moon will impact you for up to 3 days prior to the full moon and 3 days after the full moon.
Remember, you are not alone in experiencing this phase. Be mindful of this when encountering others over these next few days. Send them love as they are also shining a light on themselves and may be extra sensitive during this time. The next full moon is in the sign of Capricorn on July 5th, it is known as the Full Buck Moon.
Melissa Kim Corter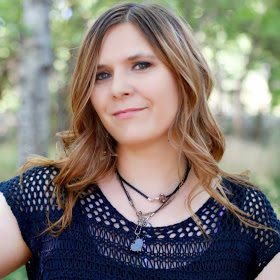 Melissa Kim Corter is a Certified Hypnotherapist and Shamanic practitioner certified over 20 healing modalities. She helps clients release fear & clear away the emotional clutter from their life experiences. Through various modalities coupled with her heightened intuition, she connects with your spirit for expanded truth and guidance on how to shift limiting beliefs. The earth, moon, and elements have been a channel for deeper levels of healing and connection for Melissa, stirring a passion within her to teach others to embrace the natural world.
Do you feel erratic, wonky, or emotional during the Full Moon? The Moon holds the key to the subconscious mind. Book a session with Melissa during the Full Moon to move the energy, uncover the blocks and find your own natural rhythm and harmony within the moon cycles.
http://melissacorter.com/sessions
www.melissacorter.com