I always love the energy of the full moon – well… almost always. Sometime it gets a bit intense, which is why I ask people that tune into moon energy to let me know, in advance….  what to be mindful of. I'm one of those types of people that would rather have awareness ahead of time… than not.. so… Here is some great info for this months FULL MOON by Melissa Corter – Enjoy – SDJ ♥
June 28th 2018 Full Moon in Capricorn
 
The potent June Full Moon invites you to become laser focused and determined; ready to honor all that is ready to slough off making way for deeply embedded desires to rise up. The Capricorn Full Moon helps cleansing and clearing feel purposeful and might even bring attention to specific detailed areas in life to purge. This Moon serves those of us who have often felt like the black sheep of the family, it offers opportunity to coalesce in the differences that once caused separation. While you are busy moving mountains, stop to help others discover their own innate power along the way, this Full Moon has an energy of connection and determination in a unified manner.

The Full Moon in Capricorn can reveal areas of extremes, such as too much work and not enough play, or the other end of the spectrum with your personal life interfering with work or business. Finding balance and harmony during this time create new patterns as you move into the manifestation of your intent. Where can you pull back a little and give attention to areas starved of your essence?

Capricorn is an Earth sign, it is one of the most stable signs in the zodiac, naturally practical, prudent, and disciplined. As with any element, be mindful of the shadow side of this Earth sign; being overly pessimistic, miserly, grudging, and critical. This Earth sign commands respect and is honorable and trustworthy. Invoking this Earth energy during the Full Moon can create deep feelings of trust and abundance. Capricorn energy can bring about an attitude and mindset of abundance and wealth.
The June Full Moon is called the Full Strawberry Moon. This Full Moon got its name from the Algonquin tribes who knew it as a signal to gather the ripening fruit of wild strawberries. It has also been known as the Honey Moon and the Full Rose Moon in Europe.
(Farmers Almanac)

With every Full Moon, the lunar cycle affects the subconscious mind; deepest desires can be revealed, often through the illusion of shifts and of emotions shaking loose. This is not to cause concern, go with the natural rhythm of the moon to allow the natural current of life to rise up to support you in your next steps.  The Full Moon always holds gifts for you to receive… be open to acknowledge them and drink them in to your being.

This Moon brings opportunities to release anything in the way of you reaching or achieving your long term goals. Let things fall away as they will, absolving the need or desire to control…. Spirit has a vantage point to know all that is in the way of your dreams.  Letting go does not have to be a grueling process, it can be a honorable way to shift through life with ease and grace.

"Besides pride, loyalty, discipline, heart, and mind, confidence is the key to all the locks."
—Joe Paterno
 
 Tips for June 28th Full Moon in Capricorn:
           
Root down deep into the Earth…. Ground, center, and don't be afraid to scale the mountain if it is not moving out of your way. Slow and steady is your pace, and this Full moon will be your ally is moving the obstacles with and for you.
 
Listen to your body, it is made of Earth and this element connects to the legs, knees and skin. Honor your sacred vessel, treat it well and it will propel you forward in your endeavors. Feel your feelings as well, Earth has a tendency to absorb and suppress feelings. Transmutation is the way to move emotions out in a supportive and healthy nature through feeling, breath, and presence. You may use the activity below to practice this.
 
Ways you can allow this Full Moon to support you:
Find out when the moon rise is in your city by going here: http://www.timeanddate.com/moon/
Find a place where you can see or sense the energy of the full moon. Preferably a comfortable position with the moon in sight. If you can sit outside, on the earth for this exercise you may notice a larger shift.
Gather a notebook and pen.
As you sit in the moonlight, bring forth a feeling or situation you wish to have clarity on. With closed eyes, focus on your breath, breathing slowly and deeply. Tune into your body and ask what this feeling or situation has to offer to you.
Do not be afraid to speak to the emotion
Spend five minutes free writing anything that comes to surface, even if it does not make any logical sense. Notice if any thoughts, feelings, or awareness floats into the mind. If nothing arrives, stay present, and engage your breath, pulling in more breath and breathing deeper while asking again.
Repeat this process over the course of three days…. This will help you release pent up energy in the body and allow emotions to move though without attachment to them.
**Reminder: each full moon will impact you for up to 3 days prior to the full moon and 3 days after the full moon.
Full moons are always powerful times for releasing and letting go. Try creating your own ceremony or honoring of this time to embrace the energy that this time has to help you create space in your life for what you truly desire. As always remember, you are not alone in experiencing this phase, be mindful of this when encountering others over these next few days. Send them love as they are also shining a light on themselves and may be extra sensitive during this time. The next full moon is in the sign of Aquarius on July 27th and is known as the Full Buck Moon, this Full Moon will also be a Lunar Eclipse.
Melissa Kim Corter
– Melissa Corter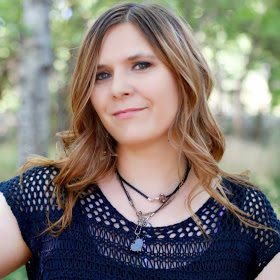 Melissa Kim Corter is a Certified Hypnotherapist and Shamanic practitioner certified over 20 healing modalities. She helps clients release fear & clear away the emotional clutter from their life experiences. Through various modalities coupled with her heightened intuition, she connects with your spirit for expanded truth and guidance on how to shift limiting beliefs. The earth, moon, and elements have been a channel for deeper levels of healing and connection for Melissa, stirring a passion within her to teach others to embrace the natural world.
Melissa has opened the Moon Vault! Do you feel erratic, wonky, or emotional during the Full Moon? The Moon Vault is your home for monthly recordings, information, tips, and practices to find your own natural rhythm and harmony with the moon cycles. http://melissacorter.com/join-the-moon-vault
dream@melissacorter.com
www.melissacorter.com