I always love the energy of the full moon – well … almost always. Sometimes it gets a bit intense, which is why I ask people that tune into moon energy to let me know, in advance … what to be mindful of. I'm one of those types of people that would rather have awareness ahead of time … than not … so … Here is some great info for this month's FULL MOON by Melissa Corter – Enjoy – SDJ ♥
June 17th 2019 Full Moon in Sagittarius
Time to get cozy outside of your comfort zone! This June Full Moon represents adventure and although you may encounter some nerves with the unexpected changes, these shifts can open opportunities. Along with the wild ride comes a non-nonsense approach to speaking your truth. Sagittarius is a sign known for speaking their minds and going all in… it is time to go ALL IN! Blend the bluntness of the Sag with the feminine energy of the Full Moon and you have a recipe for freedom, if you claim it for yourself.
The Full Moon in Sagittarius stirs the Spirit … soul-searching for the next thing, the next great adventure, the next space to place attention and energy. If you are feeling this vibe, remember the Full Moon also brings forth all to be released, and the stirring may first guide you to let go, to let in. Trust in guidance of Luna as she directs you gently (or intently) with her pull, even if it feels vastly different than the direction you had in mind … something greater may reside around the corner and this detour will serve you.
Sagittarius is a fire sign – harness this passion and power. Aim a little higher than you think you are capable of; the healer within you knows the course, and sometimes the only thing needed is a few more seconds of bravery.  Keep your feet on the ground yet let the fire in your heart carry your prayers and intentions into the Universe. You can hit your mark, if you are willing to let go of the way the desire is delivered and bring your attention back to the feeling of having it now.
The June Full Moon is called the Full Strawberry Moon. This Full Moon got its name from the Algonquin tribes who knew it as a signal to gather the ripening fruit of wild strawberries. It has also been known as the Honey Moon and the Full Rose Moon in Europe.
(Farmer's Almanac)
With every Full Moon, the lunar cycle affects the subconscious mind; deepest desires can be revealed, often through the illusion of shifts and of emotions shaking loose. This is not to cause concern; go with the natural rhythm of the moon to allow the natural current of life to rise up to support you in your next steps.  The Full Moon always holds gifts for you to receive … be open to acknowledge them and allow them to permeate your being.
This Moon brings opportunities to release things that cause rigidity within the body and mind. The Sagittarius Moon has certain degrees of adaptability, flexibility and sympathy available to invoke. Let go of having to know it all; be open and present. There is liberty during this Moon phase to learn how to shift your expression to suit your current circumstances and uphold healthy boundaries.
"The moon will guide you through the night with her brightness, but she will always dwell in the darkness, in order to be seen."
~Shannon L. Alder
 Tips for June 17th Full Moon in Sagittarius:
Go into the fire of your heart – what desire lives here? Is there a stirring you have avoided or tried to block out? Go straight into it- let it consume you with excitement and possibility. New adventures await you, and yet you need to be available for them to present themselves to you.   
The fire element creates moments for spontaneity, inspiration, and passion. Let it spark hidden ambitions within and devote time to divulge these new insights with curiosity and joy. The divine is in the details, waiting to be witnessed and embraced as you lift your chin to the heavens and say yes to the next adventure ready to emerge in your life!
Ways you can allow this Full Moon to support you:
Find out when the moon rise is in your city by going here: http://www.timeanddate.com/moon/
Find a place where you can see or sense the energy of the full moon. Preferably a comfortable position with the moon in sight. If you can sit outside, on the earth for this exercise you may notice a larger shift.
Gather a notebook and pen.
As you sit in the moonlight, ask your body, to reveal an area of tension and constriction within. It can be in your muscles, tissues, or just an area that feels out of alignment.
Begin to move your breath to this area of your body, imagining sending your breath to it. Allow the intelligence of your breath to enter into the spaces of constriction, tension, or holding.
Notice if any thoughts, feelings, or awareness floats into the mind. If nothing arrives, stay present, and engaged in your breath, pulling in more breath as you stay present.
Take a few moments to sit in the energy of how your body feels after deeply breathing into it. Is there more spaciousness, freedom, or peace? When you feel complete, you may journal any insights, and consider burning them to activate the fire element.
**Reminder: each full moon will impact you for up to 3 days prior to the full moon and 3 days after the full moon.
Full moons are always powerful times for releasing and letting go. Try creating your own ceremony or honoring of this time to embrace the energy that this time has to help you create space in your life for what you truly desire. As always remember, you are not alone in experiencing this phase, be mindful of this when encountering others over these next few days. Send them love as they are also shining a light on themselves and may be extra sensitive during this time. The next full moon is in the sign of Capricorn on July 16th and is known as the Full Buck Moon. This Full Moon will be a Partial Lunar Eclipse.
Melissa Kim Corter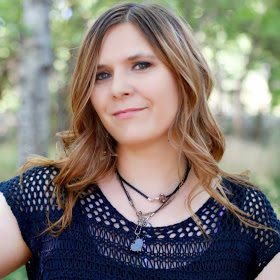 Melissa Kim Corter is a Certified Hypnotherapist and Shamanic practitioner certified over 20 healing modalities. She helps clients release fear & clear away the emotional clutter from their life experiences. Through various modalities coupled with her heightened intuition, she connects with your spirit for expanded truth and guidance on how to shift limiting beliefs. The earth, moon, and elements have been a channel for deeper levels of healing and connection for Melissa, stirring a passion within her to teach others to embrace the natural world.
Do you feel erratic, wonky, or emotional during the Full Moon? The Moon holds the key to the subconscious mind. Book a session with Melissa during the Full Moon to move the energy, uncover the blocks and find your own natural rhythm and harmony within the moon cycles.
http://melissacorter.com/product/private-session-with-melissa/
www.melissacorter.com