Looks like this months full moon is all about relationship… and how we choose to see things in them..and in us.  Here is some great info for this months FULL MOON – Enjoy – SDJ ♥
July 9th 2017 Full Moon in Capricorn
Fasten your seat belts…..the journey of this full moon ride is up to you. How it unfolds and affects you has to do with the willingness of how you show up in your relationships and partnerships. Is there a power play or control pattern activated? This full moon will pace a spotlight on these patterns and behaviors, helping you to release them into the light of your spirit for transformation. The key is to be open to their existence while staying out of the trap of reaction. Find the softness in your awareness of these patterns in yourself and in others, become witness to the movie instead of the actor in the scene. You will gain the power to shift the relationship dynamic into a place of healing if you allow yourself to lead with your heart and not your ego.
This month's full moon can feel extremely intense for many, yet if you harness this energy by focusing on the light, you will dissolve disagreements and tension with your powerful vibes. The ego has no chance against the light, the surfacing issues are old stories of powerlessness, shame, and guilt, all ready to be transmuted. This can be done by those who understand truth and vulnerability are the true super powers. The warrior goddess ignores the control game, she dances on its edges while seeing the truth underneath it all, you too have this innate wisdom once you clear away the illusions of separation and lack.
The full moon in July is also known as the Buck Moon. July is normally the month when the new antlers of buck deer push out of their foreheads in coatings of velvety fur. It was also often called the full Thunder Moon, for the reason that thunderstorms are most frequent during this time. Another name for this month's full moon was the Full Hay Moon.
(Farmer's Almanac)
Allow the energy of this full moon to help you discern between control and conscious action. Ask for clarity on how you may release the need to control to open up to the possibility of greater love and abundance. This full moon will help you grow and expand if you ride the rhythm with mother nature and release the resistance to change.
"Some people believe holding on and hanging in there are signs of great strength. However, there are times when it takes much more strength to know when to let go and then do it."
~ Ann Landers
Tips for The July 2017 Capricorn Full Moon:
 
You get to choose, remember this as you thin, speak, and react. When you catch something coming to the surface and it feels foreign to you, let it go, but at the expense of someone else's emotions. Process through your stuff consciously. Release excuses, own your feelings, and really feel them though. This is a healthy process for feeling, let the body speak even if the mind thinks it understands the story…you may be surprised that multiple perspectives can be held within your being from this place, and giving them a voice can be a beautiful journey of self discovery at this time.
It may feel new to feel things this deeply, yet it is time. To have a harmonious relationship with another you must first have one with yourself, and this is the opening and gateway for that opportunity. Follow your guidance and check in to make sure you are listening to your spirit and not the old wounded aspect of the ego that becomes enflamed during a full moon. Honor yourself, your relationships, and discover how you can be of service more in them all.
Ways You Can Connect to This Full Moon:
Find out when the moon rise is in your city by going here: http://www.timeanddate.com/moon/
Find a place where you can see, or sense the energy of the full moon. Preferably a comfortable position with the moon in sight.
Have a pen and paper handy. Begin breathing deeply, feeling the air move in and out of your lungs, expanding with each breath in.
Now bring to mind a relationship in your life that needs some healing….see, sense, and feel that person before you now.
Imagine they have a gift in their hands, they hand it to you….you unwrap the gift to find a beautiful blessing inside.
In turn you also have a gift for them, see yourself handing it over and them receiving it in peace.
Take some time to reflect on your experience, you may feel called to journal about it.
**Reminder: each full moon will impact you for up to 3 days prior to the full moon and 3 days after the full moon.
Full moons are always powerful times for releasing and letting go. Try creating your own ceremony or honoring of this time to embrace the energy that this time has to help you create space in your life for what you truly desire. As always remember, you are not alone in experiencing this phase, be mindful of this when encountering others over these next few days. Send them love as they are also shining a light on themselves and may be extra sensitive during this time. The next full moon is a Lunar eclipse on August 7th, it is known as the Sturgeon Moon. – Melissa Corter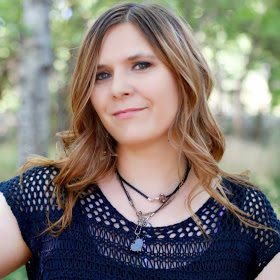 Melissa Kim Corter is the creator of Earth Moon Medicine, Soul Artistry™ and is a Certified Hypnotherapist and Shamanic practitioner certified in Elemental Space Clearing™, Gateway Dreaming™, and over 20 other healing modalities. She helps clients release fear & clear away the emotional clutter from their life experiences. Through various modalities coupled with her heightened intuition, she connects with your spirit for expanded truth and guidance on how to shift limiting beliefs. The earth, moon, and elements have been a channel for deeper levels of healing and connection for Melissa, stirring a passion within her to teach others to embrace the natural world.
One of her renowned gifts is taking people into deep levels of relaxation through guided meditations and Hypnotherapy, projecting her voice to take you on a peaceful and transformational soul journey.
Melissa offers private and group sessions to help you shift energy and perceptions to create change. For more information on spiritual guidance & Hypnotherapy sessions you may go here: http://melissacorter.com/spiritualguidance/
Capture@melissacorter.com
www.melissacorter.com