As we continue into eclipse season (we actually will experience seven eclipses in 2020), July 5th brings us another eclipse in the sign of Capricorn. As the moon shifts in her phases, each one holds its own magic and mystery. An eclipse is the Moon reflecting the Earth's shadow back to us… Interesting metaphor for the times we are in! The reflection can appear as a reddish tint; this color is known as an umbra, sometimes we refer to this as a Blood Moon. Eclipses boost our life lessons into overdrive, pulling back the curtain for deep growth and transformation.
In this particular eclipse in the sign of Capricorn, the energy – when balanced – is grounded, stable, and takes things step-by-step. This Lunar Eclipse can teach us how to manage energy and how to cultivate discipline. When out-of-balance, the negative qualities can be a harsh, unforgiving, know-it-all energy and doubtful. Eclipses will magnify and amplify the present energy; you get to choose how this time can help you shift your shadow or cling to it. It is a great time for planning and being detached so the greater plan can unfold. Grounding during this time is always helpful, providing space to release and let go.
If you trust nature and remember you yourself are a part of nature, the Moon can serve you. Each moon cycle has a rhythm, one that is deeply personal and influences us as it needs to. Though there is heightened energy focusing upon emotions during the Full Moon, how we respond and react is based on the lessons and experiences we are moving towards in our spiritual journey.
"Wholeness is not achieved by cutting off a portion of one's being, but by integration of the contraries." ~ Carl Gustav Jung
The Full Moon for July is called the Full Buck Moon – July is normally the month when the new antlers of buck deer push out of their foreheads in coatings of velvety fur. It was also often called the Full Thunder Moon, for the reason that thunderstorms are most frequent during this time. Another name for this month's Moon was the Full Hay Moon.
(Farmer's Almanac)
Full moons are always powerful times for releasing and letting go. Try creating your own ceremony or honoring of this time to embrace the energy that this time has to help you create space in your life for what you truly desire. Here is a simple burn ceremony you can use during this Full Moon Lunar Eclipse. Gather your journal or pen and paper before you begin. You will also need a lighter and a bowl to safely burn your paper in
Eclipse Burn Ceremony:
Rituals and ceremonies have been used throughout time to celebrate, honor, and mark important moments. In fact, you likely perform rituals every day not even realizing you are. Brushing your teeth, preparing dinner, or drinking your morning coffee are all forms of rituals when we blend a task with an intention and purpose. Full Moon ceremonies are powerful to help release, let go, and create space.
For this exercise, first begin by setting your intention. Check in with yourself to see if there is anything you could use help or support with at this time, considering the theme of release. This may include forgiveness, old habits and patterns, or unconscious cycles that keep you feeling stuck. Fire helps us transform and clear; it is to be respected and honored.
Once you have decided on your intention for the ceremony, write it down in your notebook. Free write about this intention and consider the following journal prompts:

Why do you want it to happen?
What would it mean for you to have this intention come to life?
How would it change things for you?
It also helps to write out any resistance, fear, or concerns you have about your intention. Fire can transmute fear into power. If you are holding on to any hurts, resentment, or pain, write that out too … keep writing until you feel or know you are complete.
Next, breathe deeply … let yourself feel supported by this Moon's potent energy. Feel a sense of gratitude and appreciation in your heart BEFORE your intention has been honored. Generate these feelings, knowing it is all in motion.
When you feel ready, willing, and open to let go fully, light your paper(s) on fire, put them into your burn safe bowl and focus on the flames. Some burn quickly while others can be more stubborn – light them again as needed.
As the paper(s) burn, imagine you are releasing everything from your being that is no longer in alignment for you with your intention. Imagine the flames helping you, detaching and clearing you with ease, grace, and love. Continue to breathe deeply until the last inch of paper has turned to ash.
Allow this gesture of fire to bring whatever closure you seek, and then trust and let it be so. Give thanks to the part of you that was willing to let go, give thanks to the Moon, and all the future has to bring you now that you have created this space to receive it.
You may wish to leave your bowl outside in the moonlight for the evening and release the ashes the next day. Once you feel complete, safely dispose of the ash after it has cooled down.
Have a blessed Full Moon sweet friends and as always, keep in mind each full moon will impact you for up to 3 days prior to the full moon and 3 days after the full moon.
As always remember, you are not alone in experiencing this phase. Be mindful of this when encountering others over these next few days. Send them love as they are also shining a light on themselves and may be extra sensitive during this time. The next full moon is in the sign of Aquarius on August 3rd. It is known as the Full Sturgeon Moon.
Melissa Kim Corter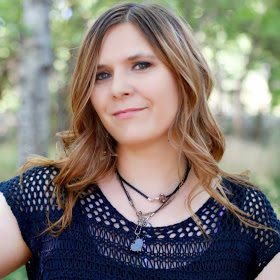 Melissa Kim Corter is a Certified Hypnotherapist and Shamanic practitioner certified over 20 healing modalities. She helps clients release fear & clear away the emotional clutter from their life experiences. Through various modalities coupled with her heightened intuition, she connects with your spirit for expanded truth and guidance on how to shift limiting beliefs. The earth, moon, and elements have been a channel for deeper levels of healing and connection for Melissa, stirring a passion within her to teach others to embrace the natural world.
Do you feel erratic, wonky, or emotional during the Full Moon? The Moon holds the key to the subconscious mind. Book a session with Melissa during the Full Moon to move the energy, uncover the blocks and find your own natural rhythm and harmony within the moon cycles.
http://melissacorter.com/sessions