I always love the energy of the full moon – well … almost always. Sometimes it gets a bit intense, which is why I ask people that tune into moon energy to let me know, in advance … what to be mindful of. I'm one of those types of people that would rather have awareness ahead of time … than not … so … Here is some great info for this month's FULL MOON by Melissa Corter – Enjoy – SDJ ♥
July 16th 2019 Partial Lunar Eclipse in Capricorn
Time to allow those feelings to surface – the energy feels charged for many as we experience the opportunities highlighted with Mercury in Retrograde until July 31st. Do not fear this time – hand over the fear generated from the misunderstanding of this cycle. There is much to learn and understand from this time; a part of you has been wanting a deep inner clearing and change to emerge – the conditions of the planets and nature are simply aligning to bring forth this deep desire.
Having said that, with all change comes resistance, emotion, and uncertainty. Utilize the divine support within the cycles of nature to teach you how to stay present and flow with the energy as it stirs within and around you. There are beautiful gifts here, hidden for you to discover; as you meet the resistance at the edge of your comfort zone, the energy can unwind itself into potential.
Along with the retrograde, we have a partial lunar eclipse. An eclipse is always a powerful and potent time to focus attention with the excess energy available for you to utilize. These heightened times can provide you with enormous strength when you consciously direct your energy towards your desires. Think of them as cosmic bulldozers clearing the ground for something new to emerge … and that something new was set into motion from the all-knowing higher part of you that is tapped into the divine plan.
Capricorn is an Earth sign … and as the moon dances with this energy, there is a desire to be rooted, to ease into practicality which can serve us to have the right mindset to accomplish goals, especially those we may revisit or re-evaluate during Mercury Retrograde. Be mindful of power struggles, impulsiveness, and the desire to act irrationally from reactive emotions. Engage a deeper inner knowing; refrain from reacting by honoring the space you may need to respond or make a decision in, especially with Mercury Retrograde since the finer details can easily be overlooked. Take time, and slow it down.
Capricorn energy is also about knowing that our goals and intentions may need some stability to nurture them further. We like to know there is solid ground beneath us before we step forward. The partial eclipse can pave the way for us to see the evidence of this; and at the same time, may call us into trusting a little deeper that we are laying the groundwork as we commit and walk with the knowing all is coming together.
The July Buck Moon gets its name because during this time, a buck's antlers are in full growth mode. This Full Moon was also known as the Thunder Moon, because thunderstorms are so frequent during the month of July.
(Farmers Almanac)
A partial lunar eclipse reflects our deeper feelings and emotions … and detaching from them to become a witness as they are rising, lets them surface to release. Be mindful of the desire to avoid or suppress feelings during the intense moments. Surrender into them – letting them go, knowing space will follow for you to bring in the light of our truth – and a new vibrational frequency can then replace the old.
"Only when we are brave enough to explore the darkness will we discover the infinite power of our light."
~ Brene Brown
Tips for July 16th Full Moon:
Connect with the Earth beneath you. Use the Earth element to help you ground and move energy down and out, to clear the mind, and to connect to your personal power. Let the emotions move; they are energy and have a divine intelligence with them to find their outlet through your being. You are a powerful divine creator … the Moon is your ally, knowing how to cleanse the slate of the subconscious mind and prepare for the greatness of your authentic being to unfold.
Ways you can allow this Full Moon to support you:
Find out when the moon rise is in your city by going here: http://www.timeanddate.com/moon/
Gather a pen, paper or journal, then find a place where you can see or sense the energy of the full moon. Preferably a comfortable position with the moon in sight. If you can sit outside, on the earth for this exercise you may notice a larger shift.
Ask the moon to reveal something that needs your attention, preferably a pattern or cycle, habit, or belief that no longer serves you.
Imagine now holding the core to this belief in the area of your heart, balling it up between your hands and holding it at your heart center, pretending to hold this energy here.
Take 5 to 10 deep breaths as you imagine the roots going into the center of the Earth. See, sense, or feel them wrapping around the core of the Earth three times. Feeling anchored in take another breath.
Bring your awareness now up to the sky, invite the essence of the moon in…..feel the solid nature of the body connecting to the Earth while simultaneously experiencing the magnetic pull of the moon. Notice if they are in harmony…
Use your breath the bring these two energies together, meeting in the heart, and healing the root to your pattern, cycle, or belief. As above, so below. Stay with this experience for a few more minutes feeling the root dissolving and healing in your hands with the Earth and Moon together supporting you.
**Reminder: each full moon will impact you for up to 3 days prior to the full moon and 3 days after the full moon.
Full moons are always powerful times for releasing and letting go. Try creating your own ceremony or honoring of this time to embrace the energy that this time has to help you create space in your life for what you truly desire. As always remember, you are not alone in experiencing this phase, be mindful of this when encountering others over these next few days. Send them love as they are also shining a light on themselves and may be extra sensitive during this time. The next full moon is in the sign of Aquarius on August 15th and is known as the Full Sturgeon Moon.
Melissa Kim Corter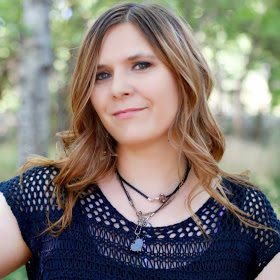 Melissa Kim Corter is a Certified Hypnotherapist and Shamanic practitioner certified over 20 healing modalities. She helps clients release fear & clear away the emotional clutter from their life experiences. Through various modalities coupled with her heightened intuition, she connects with your spirit for expanded truth and guidance on how to shift limiting beliefs. The earth, moon, and elements have been a channel for deeper levels of healing and connection for Melissa, stirring a passion within her to teach others to embrace the natural world.
Do you feel erratic, wonky, or emotional during the Full Moon? The Moon holds the key to the subconscious mind. Book a session with Melissa during the Full Moon to move the energy, uncover the blocks and find your own natural rhythm and harmony within the moon cycles.
http://melissacorter.com/product/private-session-with-melissa/
www.melissacorter.com