The first Full Moon of each new year carries a charged and mysterious energy. Hope is palpable; potential is within reach, grazing your fingertips as you venture with an open heart into a fresh month. Possibility continues to swirl about, making this Full Moon in the sign of Leo the perfect anchor to reaffirm intentions and goals. It's a potent time to dream, and to align to receive the desires dancing around you.
Leo energy is often misunderstood as arrogant, stubborn, or overly prideful – and this can be true when it is exaggerated or in excessive forms. There is a harmony to find in all things, and this Leo moon can teach you how to invoke a healthy level of self-assurance, providing a boost of confidence to back up your actions.
The winter months draw us inward naturally. Stillness calls, as an invitation to assess and realign from the depths of your being, only to then emerge in the spring … and yet the Leo moon provides glimmers of this sacred emergence while still in the space between now and spring. The unknown can shift from nervous uncertainty to a visceral assured intuition that all will be well. This is one of the gifts of a Leo Full Moon.
Another side of this Leo moon is the dramatic nature of personalities arising with the heightened emotions many Full Moons conjure and stir up. Mindfulness is key to becoming a witness to these moments. Ask yourself, "What is here for me to learn"?
As the observer witnessing intensity, what can your role be to diffuse, or bring clarity to the moment? Drama can trigger a desire to respond … and yet not reacting is crucial. There are opportunities to ground and center and let it pass through your experience like a cloud in the sky.
January Full Wolf Moon: This Full Moon appeared when wolves howled in hunger outside the villages. It is also known as the Old Moon. To some Native American tribes, this was the Snow Moon, but most applied that name to the next full moon in February.  (Farmer's Almanac
"Never be ashamed of a scar, it simply means you were stronger

than whatever tried to hurt you." 

~Demi Lovato
Tips for The January 2021 Full Moon:
Attention is a prevalent energy of this Full Moon. Even those who tend to hide or feel more comfortable behind the scenes might feel the pull to come into the light and be seen. Attention of this nature has a shadow side to it, and this can create a response of neediness if not present to the deeper needs drawing us to witness them. Some will feel a hunger for more in life or business; this desire can create an overly ambitious need to be seen without parameters or direction.
One way to navigate finding balance and harmony during this Full Moon is to cleanse your physical and emotional space. There is a natural culmination of energy right before and during the Full Moon phase. Working with this energy can serve you to feel a more profound connection to the seasons and rhythms of nature. Cleaning, decluttering, rearranging furniture, and releasing any items you no longer use can do wonders during a Full Moon. You are not only physically creating space, but energetically as well. Emotionally you can use ceremony, journaling and burning, dancing, hot salt baths, or exercise to move energy internally. Listen to your body, tune in to discover what is needed. Full Moons can accentuate intuitive connections on all levels, body, mind, and soul.
Ways You Can Connect to This Full Moon:
Find out when the moon rise is in your city by going here: http://www.timeanddate.com/moon/
Find a place where you can see or sense the energy of the Full Moon – preferably a comfortable position with the moon in sight.
Reflect upon a blessing or gift you experienced in 2020 … even though it was a year that many struggle to find a blessing within, they are there if you choose to find them.
Tune into it more … go deeper into the feeling of it all: the lessons, the moments, the challenges, the unexpected experiences … and the way you navigated it all.
Let yourself feel the energy within your body.
Take 5 to 10 deep breaths as you feel a sense of gratitude expanding from within. Imagine each breath is releasing more and more of the things, thoughts, and beliefs that are meant to stay in 2021.
Now with your next breath say thank you … and I am also grateful for the countless other gifts and blessings I am now to receive in 2021.
*Reminder: each Full Moon will impact you for up to 3 days prior to the Full Moon and 3 days after the Full Moon.
Full Moons are always powerful times for releasing and letting go. Try creating your own ceremony or honoring of this time to embrace the energy that this time has to help you create space in your life for what you truly desire. As always, remember, you are not alone in experiencing this phase. Be mindful of this when encountering others over these next few days. Send them love as they are also shining a light on themselves and may be extra sensitive during this time. The next Full Moon is February 27th and is known as the Snow Moon or Hunger Moon.
Melissa Kim Corter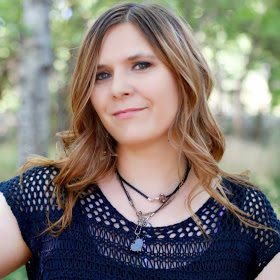 Melissa Kim Corter is a best-selling author, intuitive coach, and clinical hypnotherapist. She helps women overcome money and visibility blocks with evidence-based and spiritual approaches. She guides entrepreneurs to manifest increased levels of financial and emotional success with her heightened intuition. Melissa mentors entrepreneurs to hone their message and gifts, while activating potential. She feels we're here to live a legacy, not just leave one behind. Melissa builds business with magic, ritual, and strategy; weaving joy into the talents our souls came to express. She's the founder of Wild Woman Inc., a sacred online gathering space and marketplace for the woman "who knows her magic" and seeks to celebrate it with other conscious, collaborative, women.
Check out the Wild Woman Marketplace for witchy, wise, magical, and mystical products and services for women.