I always love the energy of the full moon … well … almost always. Sometime it gets a bit intense, which is why I ask people that tune into moon energy to let me know, in advance, what to be mindful of. I'm one of those types of people that would rather have awareness ahead of time , than not … so … Here is some great info for this month's FULL MOON by Melissa Corter – Enjoy – SDJ ♥
January 1st Full Moon in Cancer & January 31st Lunar Eclipse in Leo
January 2018 marks a few special events … starting off with a Full Moon on New Year's Day, a wonderful way to begin a brand New Year! Then on January 31st, we have a second Full Moon, a total lunar eclipse, and because it is the second Full Moon for the month of January, it is also a Blue Moon. An interesting start to the year. January's Blue Moon makes it so February 2018 is the only month not to have a Full Moon at all!
The first Full Moon is in the sign of Cancer. This moon can help you gain perspective on emotional needs and channel this awareness deep down into your roots. This moon is about home, family, and matters near to the heart. You will feel called into nurturing your spirit and finding new ways to honor the mind and emotions.
This Full Moon is about listening to intuition above and beyond reaction, sifting through the emotional clutter to cut to the truth, and to love the messiness of it all. Loving your shadow as much as you love your light, this naturally shifts the energy and release the weight of the past. This moon deeply supports your emotional journey, bringing things to light for healing, releasing so your 2018 dreams and hopes have space to blossom.
The second Full Moon, is a total eclipse in the sign of Leo, shifting gears, bringing the internal energy of the Full Moon on Januray 1st out into the world. You may feel called into service outside of your home or comfort zone.
This second moon in Leo has powerful amplified benefits for clearing the releasing. All eclipses are like hitting the reset button on limiting beliefs and subconscious patterns. Be mindful of the ego, sometimes it gets a little jealous with the Leo energy and competes for attention and the spotlight. The energy created within an eclipse can be felt up to six months after. Use this to plant seeds of hope, peace, healing and abundance for yourself and others.
Full Wolf Moon: January- This Full Moon appeared when wolves howled in hunger outside the villages. It is also known as the Old Moon. To some Native American tribes, this was the Snow Moon, but most applied that name to the next full moon in February.  (Farmer's Almanac)
Full Moon Self Care for January:
Physical- Move your body to help bring in heat during the winter season. Movement also helps process emotion, and stored energy within the body.
Emotional- Full Moons & especially eclipses can rattle a calm mind. Practice deep breathing while honoring all emotions and feelings. If it does not feel good, ask "why"? Allow yourself to feel it to heal it and release it.
Spiritually- Go inward … this is the season of inner work, self-reflection, and deep listening. It is a time to seek your inner light, to hone it, listen to it, and discover your Spirit's wisdom.
"Don't be pushed around by the fears in your mind. Be led by the dreams in your heart."
~Roy T. Bennett
 
Tips for The January 2018 Cancer Full Moon:
January has its own natural energy of excitement around the New Year. Take an emotional inventory of all you wish to create for the upcoming year. Remember to leave room for Spirit, allow the energy to move through you, without control and at the same time holding a disciplined focus and intent. This is a time to move inside, into the heart, into the soul … let the light consume you, in positive ways. Get lost in the glory of your own light, and then when spring returns, you will shine it out for the world to see.
Let your Spirit guide you, it does not become dark at night for you to fret or fear; it is to help you acclimate to the natural rhythm of nature and your body. In turn, as you move with this rhythm, you will receive nurturing, support, and your needs will be met. Creating space within you for Spirit, allows the Divine to provide evidence of your dreams, hopes, and prayers to arrive.
  
Ways You Can Connect to This Full Moon:
Find out when the moon rise is in your city by going here: http://www.timeanddate.com/moon/
Find a place where you can see, or sense the energy of the full moon. Preferably a comfortable position with the moon in sight.
Reflect upon a blessing or gift you experienced in 2017. Take 5 to 10 deep breaths as you feel a sense of gratitude expanding from within.
Tune in to it more … go deeper into the feeling of it all.
Let yourself receive the energy of the blessings once again.
Now with your next breath say thank you … and I am also grateful for the countless other gifts and blessings I am now to receive in 2018.
**Reminder: each Full Moon will impact you for up to 3 days prior to the Full Moon and 3 days after the Full Moon.
Full moons are always powerful times for releasing and letting go. Try creating your own ceremony or honoring of this time to embrace the energy that this time has to help you create space in your life for what you truly desire. As always remember, you are not alone in experiencing this phase, be mindful of this when encountering others over these next few days. Send them love as they are also shining a light on themselves and may be extra sensitive during this time. The next Full Moon is not until March 1st! In 2018 February does not contain a Full Moon.
– Melissa Corter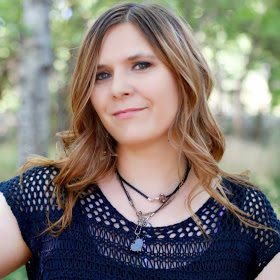 Melissa Kim Corter is a Certified Hypnotherapist and Shamanic practitioner certified over 20 healing modalities. She helps clients release fear & clear away the emotional clutter from their life experiences. Through various modalities coupled with her heightened intuition, she connects with your spirit for expanded truth and guidance on how to shift limiting beliefs. The earth, moon, and elements have been a channel for deeper levels of healing and connection for Melissa, stirring a passion within her to teach others to embrace the natural world.
Melissa has opened the Moon Vault! Do you feel erratic, wonky, or emotional during the Full Moon? The Moon Vault is your home for monthly recordings, information, tips, and practices to find your own natural rhythm and harmony with the moon cycles. http://melissacorter.com/join-the-moon-vault
dream@melissacorter.com
www.melissacorter.com