Winter Full Moons contain unique magic for those who choose to uncover it. Outward attention has shifted inward, a perfect recipe for introspection and reflection. Awareness may be pulled to the home, family, and domestic activities. Cleansing and clearing the residual remnants of the previous year, the January Full Moon supports purging and purifying the home and body. It is tempting to look around to decide how to feel; the power of this moon reminds you to look to the higher self and decide how to feel, and this will then be reflected back.
This full moon is the most divine incubator to shift unconscious perspectives, behaviors, and habits, especially those that might have been needed to support coping with stressful perspectives from the previous year. It is a time to uncover and witness. Shaming the self or others is ineffective and creates more tension and resistance. Compassion can diffuse any tensions that may arise as the Full Moon accentuates energy and amplifies emotions. The focal point of these energies may also be around home and family.
Cancer is a water element, governing emotions, and intuition; this combined with the intense pull of the Full Moon can create some waves if we are not allowing emotion to move through without attachment to the outcome or meaning. Utilize the power of the Full Moon to harness any rising emotions for wisdom. Work with the energy instead of giving in to the tendency to avoid or distract. The people around you will be trying to also navigate their inner world, some willingly and others will be gripped by them. Do not fear this, simply let it become another lesson of witnessing with nonattachment.
The shadow side of the moon in Cancer is overreacting, becoming intolerable to others, or becoming defensive when given feedback that could be perceived as criticism. By getting a handle on your emotional state, intuition can become incredibly strong and accurate. Trust what you feel when you have honored the triggering feelings first, otherwise deeper wounds might have you believing something is harmful when truly it is a part of you calling you to work with it. The moon reflects and creates portals of potential to explore the inner world and psyche.
This Full Moon is often referred to as the Full Wolf Moon, "The howling of wolves was often heard at this time of year. It was traditionally thought that wolves howled due to hunger, but we now know that wolves use howls to define territory, locate pack members, reinforce social bonds, and gather for hunting. (Farmer's Almanac)
Full Moon Inquiry
The symbol of Cancer is the crab, associated with the feminine and motherhood. This is a powerful time to lean into the feminine nature of receptivity and intuition. Intuitive guidance is available; and it is not something you need to get, yet it will serve you to slow the mind to recognize it. Ask yourself the following questions during this Cancer Full Moon:
What emotion do I resist expressing or tapping into?
How would it feel to allow the emotion to move through me uninhibited?
Am I honoring my intuition? How do I sense, know, feel, or receive my guidance?
"Who is She? She is your power, your Feminine source. Big Mama. The Goddess. The Great Mystery. The web-weaver. The life force. The first time, the twentieth time you may not recognize her. Or pretend not to hear. As she fills your body with ripples of terror and delight. But when she calls you will know you've been called. Then it is up to you to decide if you will answer." ~ Lucy H. Pearce

Every Full Moon has a shadow element. Do not fear the term shadow. The Moon can illuminate the shadow aspects for you to see, release, heal, or embody. The shadow also contains gifts, insights, and unconscious contents ready to rise up through your being. The water element can offer the insight and intuition to explore them. Bring these opportunities into the areas of the feminine, motherhood, family, and the physical body.
Ways You Can Connect to This Full Moon:
Find out when the moonrise is in your city by going here: http://www.timeanddate.com/moon/
Find a place where you can see or sense the energy of the Full Moon – preferably a comfortable position with the moon in sight.
Bring awareness to the breath … and allow emotion to float to the surface of your awareness.
Breathe, in and out … allow the breath to move and support the energy as you breathe.
Be still and let go, allowing the emotion to move with presence to it.
Continuing breathing deeply and slowly for about five to ten minutes; it might feel like forever, yet it will also soften the grip of the ego and open into the unconscious.
Once you feel complete, free-write anything that comes up for you.
Examine what you wrote; tune in … notice how you feel.
Do you feel guided to take any actions?
If you feel guided, safely burn the paper(s) in a ceremonial fire, intending for the energy to continue being transformed.
*Reminder: each Full Moon will impact you for up to 3 days prior to the Full Moon and 3 days after the Full Moon.
Full Moons are always powerful times for releasing and letting go. Try creating your own ceremony or honoring of this time to embrace the energy that this time has to help you create space in your life for what you truly desire.
As always remember, you are not alone in experiencing this phase. Be mindful of this when encountering others over these next few days. Send them love as they are also shining a light on themselves and may be extra sensitive during this time. The next Full Moon is on February 16th in the sign of Leo.
Melissa Kim Corter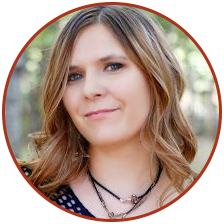 Melissa Kim Corter is a best-selling author, intuitive coach, and clinical hypnotherapist. She helps women overcome money and visibility blocks with evidence-based and spiritual approaches. She guides entrepreneurs to manifest increased levels of financial and emotional success with her heightened intuition. Melissa mentors entrepreneurs to hone their message and gifts, while activating potential. She feels we're here to live a legacy, not just leave one behind. Melissa builds business with magic, ritual, and strategy; weaving joy into the talents our souls came to express. She's the founder of Wild Woman Inc., a sacred online gathering space and marketplace for the woman "who knows her magic" and seeks to celebrate it with other conscious, collaborative, women. Check out the Wild Woman Marketplace for witchy, wise, magical, and mystical products and services for women. http://wild-woman.com/