This months full moon has us learning how to put 0urselves first… creating balance and harmony…… I Love it.. Are you ready to get some great information about this months FULL MOON? Grab a cup of tea.. and Enjoy – SDJ ♥
January 12th Full Moon in Cancer
The month of January ushers in the energy of the New Year; lots of excitement, celebrations, renewal, honoring and completion of another year. This full moon can open inner doorways of understanding of what our personal needs are and how to begin putting them first. Balance between home and work/career is also an overarching theme for this month.  Play, have fun, let loose, and find a way to bring in family (or soul tribe) gatherings with an intention of deeper connection and gratitude. Decide how you want to show up for yourself and in your relationships with others.
January's Full Moon is also known as the Full Wolf Moon Amid the cold and deep snows of midwinter, the wolf packs howled hungrily outside Indian villages. Thus, the name for January's full Moon. Sometimes it was also referred to as the Old Moon, or the Moon After Yule. Some called it the Full Snow Moon, but most tribes applied that name to the next Moon in February. (Farmers Almanac)
You may feel a pull to create a sense of security within your being, not out of fear or lack, simply one of wholeness. A deep belief in your ability to create safety within yourself will reflect this truth back as a reality outside of yourself, instilling your belief and intention. Co-creating and gathering with like minded people whom can support you in your vision is key, as you learn to discern what your needs are within these roles, as giver, receiver, and observer.
Let your true nature shine, it is a magnet for other authentic souls to show up and gives them permission to shine their own light. Decide to practice self care rituals more consistently, let the New Year energy bring you into your own personal flow of commitment, a shift away from the energy of "resolution", or having to resolve something. Choose to commit to yourself in ways that you need, then honor those needs, regardless of your past experiences, you are re-teaching people how to treat you by showing up and stating your needs, even if you are the only one listening. The full moon always illuminates areas of opportunity to let go and clear out all that has served its purpose. Allow those who are not in alignment with you to be their own brilliant light, they may need to shine in another direction, yet there is a need and place for all of your lights to shine.
 
"All I have seen teaches me to trust the creator for all I have not seen" ~ Ralph Waldo Emerson
 
Tips for January 12th 2017 Cancer Full Moon:
 
         Be your own guru! Call upon spirit to guide you in making conscious choices about self care regimens. Allow yourself space, yet make it a priority to gather and connect with loved ones if it feels good. You will shine brightener as a purposeful presence for those who are calling for more light in their lives. If you need guidance, support, and love…get out and be with people, shake up the energy!
         If you start to feel antsy about the future or security, come back to your self care, and ask spirit to help you tap into the stillness deep within, the unshakable place that can always be found underneath the surface of the emotion. This emotion can be a gift of insight for you to hone in on deeper needs, guidance to reveal areas where there is still some healing and old beliefs ready to release. This is truly a time of new beginnings on various levels, do not let your past experiences derail the potential of the new stories and opportunities emerging for you now. Celebrate, stir up the energy, allow the excitement of the New Year influence you positively in areas you may have some lingering resistance, trust in spirit and flow with the experience as it unfold for your highest good.
 
Ways You Can Allow This Full Moon to support you:
Find out when the moon rise is in your city by going here: http://www.timeanddate.com/moon/
Gather a pen, paper, and a safe container or burning bowl and a lighter. Next, find a place where you can see or sense the energy of the full moon. Preferably a comfortable position with the moon in sight.
Begin to focus on your breath, breathe in deeply for the count of 5 to 10 breaths…. each breath in feeling yourself lightening…. each breath out, letting go more and more.
Now bring your awareness to the energy of what 2016 represented for you…is there a feeling, an intention, or a lesson that comes to mind? Sit with it, continue following your breath. You may also ask the moon to reveal one thing within in you that has served its purpose and is now complete.
Take a few breaths…. Write down what has surfaced on a single piece of paper, filling up one side.
Ask yourself what you learned from this experience, then write that on the back of the same paper. Take few minutes to acknowledge and honor the lesson.
Once you feel complete, say a prayer or statement of gratitude for the lesson, then burn the paper to release it.
Bonus activity: after you burn the paper, write a new list of the top 10 self care tools you wish to implement over the year.
**Reminder: each full moon will impact you for up to 3 days prior to the full moon and 3 days after the full moon.
Full moons are always powerful times for releasing and letting go. Try creating your own ceremony or honoring of this time to embrace the energy that this time has to help you create space in your life for what you truly desire. As always remember, you are not alone in experiencing this phase, be mindful of this when encountering others over these next few days. Send them love as they are also shining a light on themselves and may be extra sensitive during this time. The next full moon is a lunar eclipse in sign of Leo on February 11th, it is known as the Full Snow Moon.
Melissa Corter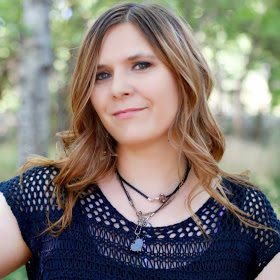 Melissa Kim Corter is the creator of Earth Moon Medicine, Soul Artistry™ and is a Certified Hypnotherapist and Shamanic practitioner certified in Elemental Space Clearing™, Gateway Dreaming™, and over 20 other healing modalities. She helps clients release fear & clear away the emotional clutter from their life experiences. Through various modalities coupled with her heightened intuition, she connects with your spirit for expanded truth and guidance on how to shift limiting beliefs. The earth, moon, and elements have been a channel for deeper levels of healing and connection for Melissa, stirring a passion within her to teach others to embrace the natural world.
One of her renowned gifts is taking people into deep levels of relaxation through guided meditations and Hypnotherapy, projecting her voice to take you on a peaceful and transformational soul journey.
Melissa offers private and group sessions to help you shift energy and perceptions to create change. For more information on spiritual guidance & Hypnotherapy sessions you may go here: http://melissacorter.com/spiritualguidance/

Capture@melissacorter.com
www.melissacorter.com