I always love the energy of the full moon – well … almost always. Sometimes it gets a bit intense, which is why I ask people that tune into moon energy to let me know, in advance … what to be mindful of. I'm one of those types of people that would rather have awareness ahead of time … than not … so … Here is some great info for this month's FULL MOON by Melissa Corter – Enjoy – SDJ ♥
January 10th Lunar Eclipse in Cancer
The first Full Moon of the year, the first Full Moon of a new decade and a lunar eclipse! Eclipses hold enormous opportunity and power. They are recognized as a cosmic reset, an opportunity to align with your spiritual path and destiny. This particular Lunar Eclipse is in the sign of Cancer; therefore emotions will be present, yet a strong pervasiveness of intuition and insight will also be engaged.
There will be moments to clarify and release emotion as with any Full moon, yet the intensity of an eclipse magnifies these sensations and occurrences. The challenging thing for many is the divine hand moving in to help us let go of things along our path that no longer serve us, whether we are ready for them or not. Remember it is all unfolding for you and for your greatest good; there truly is nothing to fear.
As resolutions are spoken, grievances are free of the emotional bind our ego once held. The eclipse softens the mental stories of why we tether ourselves to resentment out of fear and safety. This time is one of realizing the falsehood of these actions, and compassionately choosing to let go with love. The New Year excitement merges with lunar shedding, a sometimes confusion encounter. Yet a deep planet wisdom emerges in the light of the moon, illuminating the growth that was once invisible to the eye… it is now ripe and ready to be fully lived.
January's Full Moon is also known as the Full Wolf Moon. Amid the cold and deep snows of midwinter, the wolf packs howled hungrily outside Indian villages. Thus, the name for January's Full Moon. Sometimes it was also referred to as the Old Moon, or the Moon After Yule. Some called it the Full Snow Moon, but most tribes applied that name to the next Moon in February. (Farmers Almanac)
Lunar eclipse occur during a Full Moon phase of the lunar cycle, and solar eclipses occur during the New Moon phase. An eclipse is always a powerful and potent time to focus attention with the excess energy available for you to utilize. These heightened times can provide you with enormous strength when you consciously direct your energy towards your desire. A lunar eclipse can support powerful release and healing, while a solar eclipse can supercharge dreams and manifestations.
A lunar eclipse in the sign of Cancer will govern domestic settings, ancestry, food, nurturing, mothers, and comfort. Water is the element of this sign, and can help move energy and emotion. Bring in some earth to ground if you feel tossed about by your emotions. Find balance and harmony with the water element, the space between. Do not fear traveling to new depths, the undiscovered waters hold the richest gems for you to unearth.
"Rather than being your thoughts and emotions, be the awareness behind them." ~ Eckhart Tolle
 Tips for The January 10th Lunar Eclipse:
 Cancer can show us how to feel, and feel, and feel some more. Be gentle with yourself yet do not dismiss emotions, or try to suppress them. It is a losing battle and in truth, it serves you to be aware and willing to feel. There is wisdom in the emotions, rich with information and insight. Though conflicting and confusing, let them move without attaching to the stories, memories, thoughts and limiting beliefs they may have once held. This eclipse is helping you shed and clear; this process will vary for each of us. Let this Full Moon support the changes that are in full effect.
Ways You Can Allow This Full Moon to support you:
Find out when the moon rise is in your city by going here: http://www.timeanddate.com/moon/
Gather a pen, paper, and a safe container or burning bowl and a lighter. Next, find a place where you can see or sense the energy of the full moon. Preferably a comfortable position with the moon in sight.
Begin to focus on your breath, breathe in deeply for the count of 5 to 10 breaths … each breath in feeling yourself lightening … each breath out, letting go more and more.
Now bring your awareness to the energy of what 2019 represented for you … is there a feeling, an intention, or a lesson that comes to mind? Sit with it, continue following your breath. You may also ask the moon to reveal one thing within in you that has served its purpose and is now complete.
Take a few breaths … Write down what has surfaced on a single piece of paper, filling up one side.
Ask yourself what you learned from this experience, then write that on the back of the same paper. Take few minutes to acknowledge and honor the lesson.
Once you feel complete, say a prayer or statement of gratitude for the lesson, then burn the paper to release it.
Bonus activity: After you burn the paper, write a new list of the top 10 self-care tools you wish to implement over the year.
*Reminder: each full moon will impact you for up to 3 days prior to the full moon and 3 days after the full moon.
Full moons are always powerful times for releasing and letting go. Try creating your own ceremony or honoring of this time to embrace the energy that this time has to help you create space in your life for what you truly desire. As always remember, you are not alone in experiencing this phase, be mindful of this when encountering others over these next few days. Send them love as they are also shining a light on themselves and may be extra sensitive during this time. The next full moon is in the sign of Virgo on February 19th, it is known as the Full Snow Moon.
Melissa Kim Corter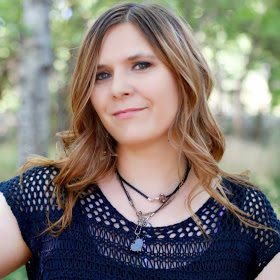 Melissa Kim Corter is a Certified Hypnotherapist and Shamanic practitioner certified over 20 healing modalities. She helps clients release fear & clear away the emotional clutter from their life experiences. Through various modalities coupled with her heightened intuition, she connects with your spirit for expanded truth and guidance on how to shift limiting beliefs. The earth, moon, and elements have been a channel for deeper levels of healing and connection for Melissa, stirring a passion within her to teach others to embrace the natural world.
Do you feel erratic, wonky, or emotional during the Full Moon? The Moon holds the key to the subconscious mind. Book a session with Melissa during the Full Moon to move the energy, uncover the blocks and find your own natural rhythm and harmony within the moon cycles.
http://melissacorter.com/product/private-session-with-melissa/
www.melissacorter.com