My Answer is YES!!!!!!!!!!!
I look at my body as my compass. It tells me when things are in alignment (when it is healthy, strong, and feels good) and it tells me when things are out of alignment with my truth ( when it gets sick, it aches, it feels yucky). At any given time, I can stop, tune into my body, and if I can get clear, tell what it is that I need to adjust. Where my heart and head are not in alignment.
Do you ever notice what your body is trying to say to you?
It truly has its own unique language… each and every body does.
A few, ok, now that i think about it, more like 15… years ago, my knee went out. I was working out, and I literally heard a pop. I went to the doc, had xrays, then an MRI to see that my knee was bone on bone. The doc said that I had no cartridge in my knee and that without medical intervention, i would be in physical pain for the rest of my life. I needed surgery. Thats was his OPINION. He shared a lot of different thoughts and beliefs as to what would happen if i didn't do something about it… NOW!
I thanked him and went home.. got quiet, did some journaling, listened to my spirit, read the passage on knees from the heal your body book… and I listened. Not to the doctor, but to my body. It was telling me what it needed. The message was I needed to be more flexible in my thinking. I needed to let go of control of a situation (story of my life). As I looked within, I could see where my fears were controlling my mind, therefore my behavior. Once I became aware of where the misalignment was, i was able to shift out of the pain. The physical pain left as my mind and heart came back into alignment. It was that simple.. yet not simple at all if you've ever done this kind of work.
I have hundreds of stories like this, from my own life experience.. My body spoke up, because I wasn't listening. It is such a great friend and partner in this life. It speaks up even when i don't want to hear.. to help and support me in being in alignment with my truth. Living authentically. What a gift:)
VALUE OF NEGATIVE EMOTION
NEGATIVE EMOTION IS OF GREAT VALUE, FOR IT ALERTS YOU TO NEGATIVE CREATION. BUT IF THE NEGATIVE EMOTION GOES UNNOTICED, AND THE LAW OF ATTRACTION ENHANCES IT, SO THAT IT BECOMES LARGER AND LARGER – THEN YOUR PHYSICAL APPARATUS IS DAMAGED, AND WHAT US WANTED IS PUSHED AWAY.
A very high percentage of those who are experiencing physical deterioration or illness, in your time, are experiencing it because the "warning bell", or negative emotion, has been ignored. – Abraham 
By the way, the moral of the story is.. LISTEN to YOUR BODY! I listened that day. 15 years later, the only time I have trouble with my knees, is when I feel out of control, or am trying to control a situation. It is a pretty rare occasion that my body has to remind me that way anymore. I have learned so much from my body and am so grateful that it works with me in this way.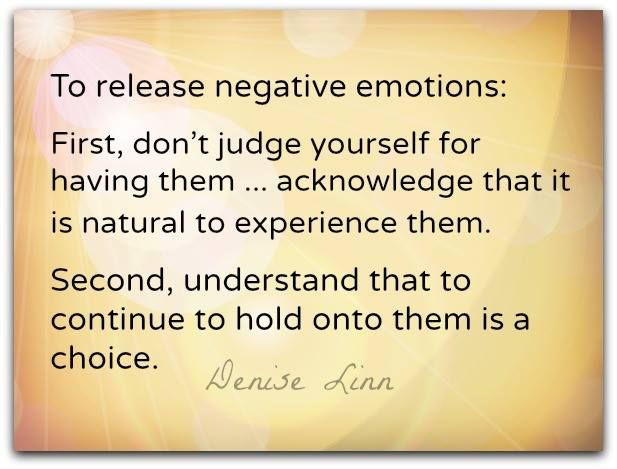 PS: I NEVER went back to the doc, never had any treatments, surgeries, etc. What I did do was affirmations, visualizations and let go of the things I couldn't control. It isn't always easy, i do have my moments.. and my knees still let me know. Gratefully so 🙂
I'd love to hear your comments on this message. Do you agree with the Abraham quote? Have you been aware of your body's message?What does it tell you? Please share below – SDJ
Oh.. and by the way… you can share this affirmation with your friends on social media by clicking on the buttons below ▼▼▼
If you enjoy this blog, click here to receive it in your inbox each time a new one is published: https://sunnydawnjohnston.com/blog/subscribe-to-my-blog