Looks like this month's Full Moon is about kicking off new things and watching our tempers. Here is some great info for this month's FULL MOON – Enjoy – SDJ ♥
October 5th Full Moon in Aries
The Aries Full Moon ignites our inner fire, while revealing the disciplined aspect of the mind or the immature reaction of the ego. You will likely feel fired up to take inspired action, be mindful of this energy and decide how to channel it. Be honest with yourself, notice if you feel inclined to fuel the fire by burning bridges. We each have a shadow side to work with, and this moon will reveal it through feelings or triggers connected to impulsiveness. You have a choice, be present to the shadow and you will naturally bring light to it.
Have patience and focus on slowing down your energy during this time. Tempers can flare, avoid this trap and remember annoyance and agitation have to do with perspective and will only arrive if you welcome and create space for them. Use this activated energy to magnify self love let it overflow into the hearts of those around you. This moon can bring out the romantic, opening to new levels of affection when you hold space and reduce the intensity. Let someone else speak, let someone else share, and trust that you are seen and heard. This generosity of sharing space speaks volumes to those in need. Become united, release the desire to take the spotlight, and you will awaken to see it illuminating everyone equally.
This full Moon is often referred to as the Full Hunter's Moon, Blood Moon, Witches Moon, or Sanguine Moon. Many moons ago, Native Americans named this bright moon for obvious reasons. The leaves are falling from trees, the deer are fattened, and its time to begin storing up meat for the long winter ahead. Because the fields were traditionally reaped in late September or early October, hunters could easily see fox and other animals that come out to glean from the fallen grains. Probably because of the threat of winter looming close, the Hunter's Moon is generally accorded with special honor, historically serving as an important feast day in both Western Europe and among many Native American tribes. (Farmer's Almanac)
 
Full Moon Self Care for Aries Energy:
Physical- Eat foods rich with Omega 3 fatty acids. Aries rules the head, face, brain, pineal gland, muscles, and eyes.
Emotional- Aries connect to the fire element, bring fire into your ritual. Consider burning old papers, or journaling and burning to release old, stagnant emotion. Stones to work with are Aquamarine, Blood stone, and citrine.
Spiritually- Visualize the fire element helping you to burn away anything that no longer serves you. Aries have great perception, combing intention with visualization to enhance your efforts for manifestation.
"Keep a little fire burning; however small, however hidden."
~Cormac McCarthy
 
Tips for The October 2017 Aries Full Moon:
 
The fire element might encourage you to find your inner voice, and bring clarity to you needs and desires, and dreams. This clarity provides the courage also necessary to ask for what you want and to unapologetically go for it. Due to the energy sometimes stirring the mind, mediation can sometimes feel a bit more laborious at this time, it can help to go out into nature and be in direct sight of the full moon. Moving meditations can free up the intense energy if you find yourself spinning in the mind, the body will move the energy out of the mind, creating space for more clarity. This also connects you to the digestive fire, bringing energy through the system instead of it feeling lodged in the head.
 
This is a great time to launch anything! The available energy will motivate, inspire, and help you go into territories that may have caused fear in the past. You have grown beyond the far, now is time to consciously take action. It is also time to get to the point from the heart, having a little more fire and directing it with intention serves you well, ask first to ensure it is not impulsive or coming from lack.
 
Ways You Can Connect to This Full Moon:
Find out when the moon rise is in your city by going here: http://www.timeanddate.com/moon/
Find a place where you can see, or sense the energy of the full moon. Preferably a comfortable position with the moon in sight.
With pen and paper within reach, ask your higher self, "what is possible for me? If I were brave and had all of the confidence of the world, what would I create?"
Take 5 to 10 deep breaths as you repeat the questions to yourself or out loud. Feel the breath moving through you, and allow your higher self to begin answering those questions.
Now, on a new sheet of paper, ask yourself the following, "what blocks me or gets in the way of me showing up in my fullness? Compare your papers, notice the energy an emotion in them.
If you feel guided, safely burn the paper(s) containing your blocks and barriers in a ceremonial fire, intending for the energy to continue being transformed. During the next New Moon, take your first sheet of paper and set a goal to put one of the positive aspects of bravery and courage into motion.
**Reminder: each full moon will impact you for up to 3 days prior to the full moon and 3 days after the full moon.
Full moons are always powerful times for releasing and letting go. Try creating your own ceremony or honoring of this time to embrace the energy that this time has to help you create space in your life for what you truly desire. As always remember, you are not alone in experiencing this phase, be mindful of this when encountering others over these next few days. Send them love as they are also shining a light on themselves and may be extra sensitive during this time. The next full moon is on November 4th, it is known as the Full Beaver Moon
Melissa Corter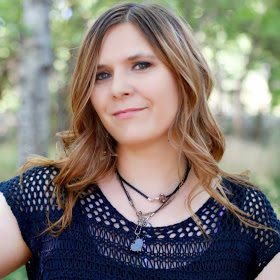 Melissa Kim Corter is a Certified Hypnotherapist and Shamanic practitioner certified over 20 healing modalities. She helps clients release fear & clear away the emotional clutter from their life experiences. Through various modalities coupled with her heightened intuition, she connects with your spirit for expanded truth and guidance on how to shift limiting beliefs. The earth, moon, and elements have been a channel for deeper levels of healing and connection for Melissa, stirring a passion within her to teach others to embrace the natural world.
Melissa has opened the Moon Vault! Do you feel erratic, wonky, or emotional during the Full Moon? The Moon Vault is your home for monthly recordings, information, tips, and practices to find your own natural rhythm and harmony with the moon cycles. http://melissacorter.com/join-the-moon-vault
dream@melissacorter.com
www.melissacorter.com
To receive this blog in your inbox, simply click here