I always love the energy of the full moon – well … almost always. Sometime it gets a bit intense, which is why I ask people that tune into moon energy to let me know, in advance … what to be mindful of. I'm one of those types of people that would rather have awareness ahead of time … than not. So … Here is some great info for this month's FULL MOON by Melissa Corter – Enjoy – SDJ ♥
December 3rd Full Moon in Gemini
The Gemini Full Moon brings communication into view, creating opportunity to clarify and discern your truth and where to place emphasis on speaking it. Engage in conversation of the heart, refrain from the tendency to perpetuate or ignite drama with the spoken word. We are on the horizon of a new year, begin the momentum of this shift now, here in the present moment. Begin the mental and emotional inventory of clutter clearing – this powerful full moon can bring worn out beliefs and ideal to surface to honor and let go of.
The Gemini energy can stir up our talkative and chatty nature at the same time, for some this energy may feel scattered and unclear. A Gemini moon can cause us to become easily distracted; combat this with meditation, presence, and mindfulness and you will float through with ease. A blessing of this moon, is the potential it brings for helping you to shift gears and see things from a new or different perspective, especially if you have found yourself spinning on a particular subject. This moon can help break that cycle to reveal a solution that was present all along.
Full Cold Moon: December- In Native American cultures which tracked the calendar by the Moons, December's full Moon was known as the Full Cold Moon. It is fittingly associated with the month when winter cold fastens its grip and the nights become long and dark. This Full Moon is also called the Long Nights Moon by some Native American tribes because it occurs near the winter solstice, the night with the least amount of daylight. (Farmer's Almanac)
Full Moon Self Care for Gemini Energy:
Physical- Use your hands to create something or express yourself. Focus on following through to ground the energy of this month. Gemini rules the hands, fingers, arms, shoulders, upper ribs, lungs, nervous system, and brain.
Emotional- Gemini connect to the air element – place attention on communication; your words are your wands. Affirmative statements are also beneficial at this time. Stones to work with are agate, Aquamarine, Emerald, Tigers Eye, and Citrine.
Spiritually- Work with air to clearly articulate and communicate; be mindful of the dual energy of Gemini. Use this to see both sides of a situation or problem. Gemini has yin and yang energy – channel this in your endeavors.
"There's a world out there, and you've got to look at both sides of the mountain in your lifetime."
~Bill Janklow
 
Tips for The December 2017 Gemini Full Moon:
The air element reminds us of the continuous flow that is occurring, even if it is invisible to the eye. The mind can get lost in thought, or be set free with inspiration. You get to choose how air influences your mental body; will it keep you in state of constant movement, or carry you into alignment for the next perfect move? This Full Moon is ripe with opportunity. Receive this gift with conscious awareness so you may release self-sabotage in the form of flightiness or distraction out of fear. Air is flexible, in motion, and knows the perfect place to glide into next.
Let the wind carry away your worries, and create space for a fresh perspective. Connect to the air moving in and out of your lungs, let it clear away mental debris, calming the mind, and inviting clarity to arise. Spirit speaks through the elements, the wind carrying in our desires and messages from loved ones. Allow the Gemini energy open you up to new forms of communication and connection.
Ways You Can Connect to This Full Moon:
Find out when the moon rise is in your city by going here: http://www.timeanddate.com/moon/
Find a place where you can see, or sense the energy of the full moon. Preferably a comfortable position with the moon in sight.
Take 5 to 10 deep breaths as you feel and sense the air element flowing through your body, and perhaps a breeze on your skin.
Now bring a loved one to mind whom you wish to connect with. They may be here walking the Earth or in spirit. Hold a message in your heart, words you wish to share with them, let the words flutter through your body, mind, and spirit.
Now with your next breath pretend to blow out the words into the universe … let the wind carry your words to the heavens or out into the world. Feel the pull of the moon, amplifying this effect, knowing your message has been sent.
**Reminder: each full moon will impact you for up to 3 days prior to the full moon and 3 days after the full moon.
Full moons are always powerful times for releasing and letting go. Try creating your own ceremony or honoring of this time to embrace the energy that this time has to help you create space in your life for what you truly desire. As always remember, you are not alone in experiencing this phase, be mindful of this when encountering others over these next few days. Send them love as they are also shining a light on themselves and may be extra sensitive during this time. The next full moon is on December 3rd, it is known as the Full Cold Moon.
~ Melissa Corter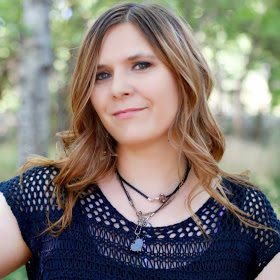 Melissa Kim Corter is a Certified Hypnotherapist and Shamanic practitioner certified over 20 healing modalities. She helps clients release fear & clear away the emotional clutter from their life experiences. Through various modalities coupled with her heightened intuition, she connects with your spirit for expanded truth and guidance on how to shift limiting beliefs. The earth, moon, and elements have been a channel for deeper levels of healing and connection for Melissa, stirring a passion within her to teach others to embrace the natural world.
Melissa has opened the Moon Vault! Do you feel erratic, wonky, or emotional during the Full Moon? The Moon Vault is your home for monthly recordings, information, tips, and practices to find your own natural rhythm and harmony with the moon cycles.
http://melissacorter.com/join-the-moon-vault
dream@melissacorter.com
www.melissacorter.com