Looks like this months full moon has us getting clear and focused… I'm looking forward to what the eclipse brings as well… Here is some great info for this months FULL MOON – Enjoy – SDJ ♥
August 18th Full Moon Lunar Eclipse in Aquarius
Can you feel the winds of change? The calling to go deeper, shine brighter, hold firmer in your beliefs? There is a widespread invitation to ground yourself in to the energy of your body this month, to reveal your abilities to create a sense of normalcy while you witness our changing world and planet. Grounding and presence are your two best friends during this time. The task at hand is to balance your inspirations and ideas while being present and holding space for yourself. Feel it to heal it, and at the same time learn how to pull back from the unnecessary dramas that seem to bask in the energy of the full moon….now magnify those energies because we also will have a lunar eclipse.
You may experience a sense of urgency, and for many of us, it is the perfect time to take action on our goals, dreams, and desires. Cultivating presence brings the present of spirit, you are not alone and have great support to move ahead in your ideas, just make sure they are actions that align with your spirit and not your ego. This is a time to be true to your soul! Aquarius is an air sign, a visionary, loner, and open-minded free spirit when in balance. Embrace these aspects of this full moon, and be mindful of the shadow sides, stubbornness, isolation, rigidness. If these tendencies present themselves you have the ability (and choice) to shift them with your thoughts, this is the beauty of the air signs, mental abilities can move energy quickly to change your outcomes and manifestations.
The full moon in August is also known as the Sturgeon Moon. According to the Farmer's Almanac the Sturgeon moon was named by the fishing tribes. Since sturgeon, a large fish of the Great Lakes and other bodies of water, were most readily caught during the month of August. A few tribes knew it as the Full Red Moon because, as the moon rises, it appears reddish through any sultry haze. It was also called the Green Corn Moon or Grain Moon. (Farmer's Almanac) The sturgeon is known as the king of fishes to some native cultures. It has been around since the times of when dinosaurs roamed the earth.
Allow the energy of this full moon to guide you with inspiration, use the Sturgeon as an animal totem this month to help you persevere with ideas, stay focused and connected while moving through the energy of our times. This energy can help you go into the depths of your soul for wisdom, strength, and steadiness.
"We are only as strong as we are united, as weak as we are divided."
― J.K. Rowling, Harry Potter and the Goblet of Fire
Tips for The August 2016 Aquarius Full Moon/Lunar Eclipse:
Be in charge of where your focus and energy is drawn to, it is your responsibility to have the awareness of what is holding your attention….and if you don't like it you have a reserve of creative potential ready to be unleashed and transformed into inspiration. It is not necessary to resonate with the opinions and beliefs of others as you deepen your own, yet hold compassion within you even if you disagree. Be the peacekeeper, it has a vast affect on the planet and those around you, even when you are questioning what is happening around you (especially when media driven).
This is truly an exciting time, and you can witness that by moving the energy of fear and worry out of your head (air element/sign) and down into your heart, ask spirit to help you. Know when you need some space, and when you are withdrawing, find the perfect harmony for what you need. Practice breathing deeply, and other grounding exercises or activities to make grounding and presence your friends.
Ways You Can Connect to This Full Moon:
Find out when the moon rise is in your city by going here: http://www.timeanddate.com/moon/
Find a place where you can see, or sense the energy of the full moon. Preferably a comfortable position with the moon in sight.
Sit as close to the earth as you can, barefoot and near dirt intensifies this experience. Earth is healing and connects you physically as the moon moves through and works with your subconscious mind.
Place your hands on the ground. Begin breathing deeply yet with a slow comfortable pace.
Imagine the nurturing energy of the earth coming up to greet you, as the mind lets go to the essence of the moon. Feel the shimmering light of the moon, bathing you in her light, flowing down through the crown of your head as the earth rises up. Imagine both of these energies meeting each other in the heart space.
Imagine the energies coming together in balance, trust in their innate intelligence and safety. Allow them to clear out any uncertainty, fear, or stagnant energy.
After holding this visual for a round of 5 to 10 breaths, imagine the energies flowing down and out through your hands, taking with them all that is meant to be released at this time.
**Reminder: each full moon will impact you for up to 3 days prior to the full moon and 3 days after the full moon.
Full moons are always powerful times for releasing and letting go. Try creating your own ceremony or honoring of this time to embrace the energy that this time has to help you create space in your life for what you truly desire. As always remember, you are not alone in experiencing this phase, be mindful of this when encountering others over these next few days. Send them love as they are also shining a light on themselves and may be extra sensitive during this time. The next full moon is a September 16th, it is known as the Full Corn Moon or Full Harvest Moon. – Melissa Corter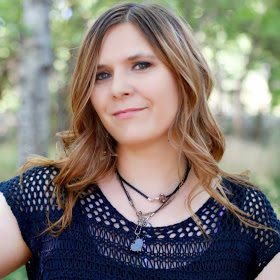 Melissa is a spiritual teacher, author, and soul artist. She has a gift of capturing the essence of her client's, while providing unconditional love and a safe space to help them release their fears of "being seen". Melissa recognized each client reflected back opportunities for healing, expansion, and discovering the power of their own light. This became the foundation of her company, "Soul Artistry®", founded to help women release fear, step into their power, and claim their place in this universe!
As a certified hypnotherapist and yoga teacher, Melissa also discovered the importance of listening to her spirit and "soul tribe" (her team of guides that help her). Melissa built a holistic practice of clients and students with her unique style and combination of healing modalities and artistic talent. She teaches others to tap into wisdom and to share their authenticity with the world. Her journey began as a photographer looking for beauty and discovered that everyone is a reflection of each other….we see in others what we want to see, or are not wanting to see. It then became her intention to see everyone to the eyes and lens of love.
Melissa now has a monthly group coaching session called Energy Alignment during the new moon! Energetic alignment is a reflection of deeper beliefs, patterns, and labels within each of us. Peel back the layers to redirect intentions for more purposeful manifestations to come into form. Learn more here: www.melissacorter.com/event/energetic-alignment/
Capture@melissacorter.com
www.melissacorter.com