I always love the energy of the full moon – well… almost always. Sometime it gets a bit intense, which is why I ask people that tune into moon energy to let me know, in advance….  what to be mindful of. I'm one of those types of people that would rather have awareness ahead of time… than not.. so… Here is some great info for this months FULL MOON – Enjoy – SDJ ♥
July 19th Full Moon in Capricorn
Take a moment to arrive here completely and fully in this moment. Are you thinking of the future, dwelling in the past, or worried about something that has yet to manifest? Sit with yourself, deeply, feel the words in your system as you read and receive them. During this month's full moon, you will be called to examine who, what, and where you give your power away, and how you manage your energy in relationship to authority and power. Do you shrink inside or rebel in anger at the idea of authority and people of power? Capricorn represents various systems and institutions such as our government, financial, cultural, and energetic. We can choose to bring the macrocosm down to the microcosm, where all originates from to work with this energy. Along with systems, Capricorn also symbolizes our soul's purpose also known as our Dharma.
This month reveals opportunity in recognizing your own power and where you place it within the systems. Do you rely on external constructs and beliefs to heal or fix things for you? Can you step more fully into your beliefs in your own abilities, known and unseen? Utilize this time to transcend limiting beliefs and take back your power. Learn to dance with the harmony of participating within the systems and not buying into lack, limitation, fear, and scarcity……it is all an illusion, you have the power within you and you are being called to witness and harness it.
The full moon in July is also known as the Buck Moon. July is normally the month when the new antlers of buck deer push out of their foreheads in coatings of velvety fur. It was also often called the full Thunder Moon, for the reason that thunderstorms are most frequent during this time. Another name for this month's full moon was the Full Hay Moon.
(Farmer's Almanac)
Allow the energy of this full moon to help you discover your own inherent strength getting ready to push through and emerge just like the velvety antlers of the buck. Your soul knows the truth, and is supporting you through this journey, your soul, angels, guides, are also a sort of system, call on them to assist you in reclaiming your power.
"You've always had the power, my dear. You've had it all along" – Glinda, the Good Witch
Tips for The July 2016 Capricorn Full Moon:
Decide what rules you emotionally. Commit to bringing awareness to your thoughts and intending to align more with your desires. Release the resistance to authority and utilize it to enhance your life experience. For example, you cannot speak, think, and behave as if money is the root of all evil and expect to receive it at the same time. If this is the case, you are buying into a belief and the universe is now responding to. Embrace the energetic and financial system and work it to your advantage, the more you have the more you can give and be within the system while carving your own path.
For your purpose….there is nothing for you to figure out. Follow the energy of passion. Your entire life has provided you with various glimpses into where you are meant to place your attention and energy. It may change or stay the same, continue to trust and listen to your spirit and you will naturally be living with your purpose. Allow it to be a flexible experience instead of a lifelong journey of accomplishing or figuring it all out. This is the territory of the divine, let spirit do its job.
Ways You Can Connect to This Full Moon:
1. Find out when the moon rise is in your city by going here: http://www.timeanddate.com/moon/
2. Find a place where you can see, or sense the energy of the full moon. Preferably a comfortable position with the moon in sight.
3. Have a pen and paper handy. Begin breathing deeply, feeling the air move in and out of your lungs, expanding with each breath in.
4. Imagine, see, sense, or feel…..a version of yourself projected before you, perhaps on a movie screen. Next to you is your representation of authority. Allow it to be reflected as is, do not change it in your mind's eye or experience at all, there is great wisdom here for you.
5. Ask the projected version of you what is needed to help authority become more approachable, safe, and trustworthy……allow the answer to surface, even if it does not make any sense at all. Continue breathing deeply.
6. Ask authority to reveal a message to you……..spend time receiving it.
7. Now thank authority for cooperating and allow it to shift into a slightly different role for you. Honor the shift…..taking notice of what occurs without judgment.
8. Slowly bring yourself out of the experience with ease. Take the time to write out what you noticed and experienced.
**Reminder: each full moon will impact you for up to 3 days prior to the full moon and 3 days after the full moon.
Full moons are always powerful times for releasing and letting go. Try creating your own ceremony or honoring of this time to embrace the energy that this time has to help you create space in your life for what you truly desire. As always remember, you are not alone in experiencing this phase, be mindful of this when encountering others over these next few days. Send them love as they are also shining a light on themselves and may be extra sensitive during this time. The next full moon is a Lunar eclipse on August 18th, it is known as the Sturgeon Moon. – Melissa Corter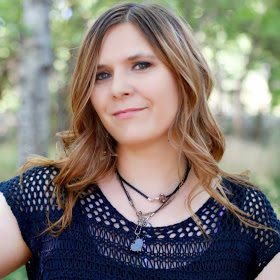 Melissa is a spiritual teacher, author, and soul artist. She has a gift of capturing the essence of her client's, while providing unconditional love and a safe space to help them release their fears of "being seen". Melissa recognized each client reflected back opportunities for healing, expansion, and discovering the power of their own light. This became the foundation of her company, "Soul Artistry®", founded to help women release fear, step into their power, and claim their place in this universe!
As a certified hypnotherapist and yoga teacher, Melissa also discovered the importance of listening to her spirit and "soul tribe" (her team of guides that help her). Melissa built a holistic practice of clients and students with her unique style and combination of healing modalities and artistic talent. She teaches others to tap into wisdom and to share their authenticity with the world. Her journey began as a photographer looking for beauty and discovered that everyone is a reflection of each other….we see in others what we want to see, or are not wanting to see. It then became her intention to see everyone to the eyes and lens of love.
Melissa now has a monthly group coaching session called Energy Alignment during the new moon! Energetic alignment is a reflection of deeper beliefs, patterns, and labels within each of us. Peel back the layers to redirect intentions for more purposeful manifestations to come into form. Learn more here: www.melissacorter.com/event/energetic-alignment/
Capture@melissacorter.com
www.melissacorter.com