The Full Moon of July has a kindred relationship to the August Full Moon as they both share the sign of Aquarius; this connects the two cycles. How you engage with the July Full Moon can also bring insight into what is to unfold during the August Full Moon. The sign of Aquarius is an air sign, reminding us to find our flow and rhythm with the currents of life. Nature and the Moon cycles mimic a natural sense of balance even among the contrast and resistance.
Nature teaches us how to find comfort and lean into the divine feminine aspect of trust and receptivity. The energy of this Full Moon contains the essence of healing potential. Through the feminine quality of this lunar phase, the innate wisdom of physical body is unlocked with the influence of this Full Moon. There is not a linear path for healing. The body and soul direct the mind through intuitive impulses; pay attention to the modalities, mantras, crystals, tools, foods, and experiences you are feeling a pull toward. It may surprise you as to the method healing might show up as. The healing potential need not be extensive or profound in the use of your time or energy… it may arrive in a phrase or a smile. To be seen, heard, and appreciated in itself is healing… for you and for the other.
The air sign of Aquarius loves freedom, evolution, and creative solutions – utilize this to see situations from another angle. This Full Moon might bring forth opportunities for you to release self-imposed limitations or beliefs that feel like they have been a part of your world for years… as they have, and some have come to you through your ancestors for healing. The Air element can bring mental energy and power – be mindful of the supportive thoughts, and filter out the misaligned thoughts. Overthinking can stir anxiety; come back to the feminine methodology of ease and grace – allow yourself to be held in nature by the Earth Mother.
The July Buck Moon gets its name because during this time, a buck's antlers are in full growth mode. This Full Moon was also known as the Thunder Moon, because thunderstorms are so frequent during the month of July.
 (Farmer's Almanac)
Tips for July 23rd Full Moon:
There might be a sense of having to figure things out; this is an illusion. As ideas flow in, you can work them; as dreams come forward, you can weave them into your life. Your dreams may seem more vivid or detailed – this is the pull of the unconscious by the lunar energy. Work with your dreams and pay attention to the messages and symbols. Try to discern them yourself – this will prove to be more insightful than a dream dictionary or book.
Channel mental energy out of the body: walking, exercise, journaling, movement, and yoga are all powerful ways to settle the excessive mental energy and transform it into clear discernable guidance. The residual energy will leave the system if you consciously decide to work with it. Breathwork is another powerful tool to shift awareness from the mind and bring you into the heart of your true self, beneath the mind.
"Together we are learning to move from raw emotion and frozen muscles into a flow which emerges deep from within. We are learning to dance our prayers, bleed our words onto the page, laugh our images onto canvas, build our dreams in the world – to transmute and transmit the energy of the Feminine through our bodies and out into the world." ― Lucy H. Pearce
Ways you can allow this Full Moon to support you:
Find out when the moon rise is in your city by going here: http://www.timeanddate.com/moon/
Find a place where you can see or sense the energy of the Full Moon. Preferably a comfortable position with the moon in sight. If you can sit outside, on the earth for this exercise you may notice a larger shift.
Ask the moon to reveal something that needs your attention, preferably a pattern or cycle, habit, or belief that no longer serves you.
Bring your awareness now to the breath. Allow the eyes to gently close as you begin to breathe slowly and mindfully. Deepen your inhale and exhale….
Continue to breathe in this manner, then make the exhale longer than the inhale… Breathing in and out slowly and mindfully.
Imagine now your breath being pulled to a space of holding within the body – the space contains the wisdom and guidance of the pattern or cycle you have decided to work with.
Breathe for at least fifteen minutes letting go, relaxing the body, and paying attention to the sensory guidance of the body and breath. Allow it to guide you until you feel compete.
Sit with the stillness of the body and breathe for a few minutes. You may wish to journal about this breathwork experience. Remain open – breathwork can sometimes take time and patience as we learn to listen more deeply and let go.
*Reminder: each Full Moon can impact you for up to 3 days prior to the Full Moon and 3 days after the Full Moon.
Full Moons are always powerful times for releasing and letting go. Try creating your own ceremony or honoring of this time to embrace the energy that this time has to help you create space in your life for what you truly desire. As always remember, you are not alone in experiencing this phase. Be mindful of this when encountering others over these next few days. Send them love as they are also shining a light on themselves and may be extra sensitive during this time. The next Full Moon is in the sign of Aquarius on August 22nd and is known as the Full Sturgeon Moon.
Want to clear your space during the Full Moon? Try out Sunny's Vibe-Raiser essential oil spray. It's an organic aromatherapy spray you can use to clear your space and raise your vibes! Check it out HERE in the SDJ Boutique.
Melissa Kim Corter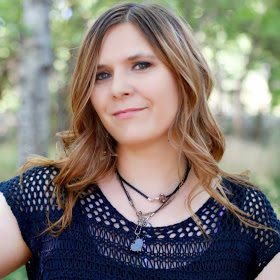 Melissa Kim Corter is a best-selling author, intuitive coach, and clinical hypnotherapist. She helps women overcome money and visibility blocks with evidence-based and spiritual approaches. She guides entrepreneurs to manifest increased levels of financial and emotional success with her heightened intuition. Melissa mentors entrepreneurs to hone their message and gifts, while activating potential. She feels we're here to live a legacy, not just leave one behind. Melissa builds business with magic, ritual, and strategy; weaving joy into the talents our souls came to express. She's the founder of Wild Woman Inc., a sacred online gathering space and marketplace for the woman "who knows her magic" and seeks to celebrate it with other conscious, collaborative, women. Check out the Wild Woman Marketplace for witchy, wise, magical, and mystical products and services for women. http://wild-woman.com/