I always love the energy of the full moon – well… almost always. Sometime it gets a bit intense, which is why I ask people that tune into moon energy to let me know, in advance….  what to be mindful of. I'm one of those types of people that would rather have awareness ahead of time… than not.. so… Here is some great info for this months FULL MOON – Enjoy – SDJ ♥
June 20th Full Moon in Sagittarius
Breathe deeply in this moment, receive a breath trusting that it is the divine flowing through your lungs and birthing life into your cells. Receiving is a feminine energy, one that will rule this month's full moon. This full moon relates directly to your own beliefs about "who you are" and how you show up in the world. Are you willing to be vulnerable and allow others to see you? The qualities of this time reflect your reactions, habits, and understanding of your heritage and childhood influences. This is a time to get cozy with allowing the outside world in and trusting in your spirit for the highest lessons around this to be revealed…..especially if you are comfortable being a wallflower and not the center of attention.
How do you relate to the divine feminine in your life? This is also a time to evaluate the connection and balance of feminine and masculine of your being, allowing the feminine to take the stage during this time. This is also a wonderful time to add beauty and items that represent love into your physical space. Fresh flowers, de-cluttering, and feminine colors/objects can enhance the energy of your space and allow your natural beauty to surface.
The full moon in June is also known as the Strawberry Moon. This name was universal to every Algonquin tribe. However, in Europe they called it the Rose Moon. Also, because the relatively short season for harvesting strawberries comes early each year during the month of June. (Farmer's Almanac)
This is an extremely powerful time as it is also the time of the summer solstice! The first day of summer and the longest day of the year. Celebrated all over the world, the summer solstice is a sacred time and one  of fun, celebration, feasts, and parties.
Tips for The June 2016 Sagittarius Full Moon:
During this time, you may feel a little more vulnerable, exposed, and "out there", this is exactly what you want! You may want to get dressed up, explore things to add to your wardrobe, or wear something that makes you feel amazing. Feminine energy is also about being powerful, loving, and tapping in to your intuition. If you are a male, you can embrace the feminine aspect with receiving kind words, having a gentle to approach in communication, listening to your internal/spiritual guidance, meditating, and spending quality time with family.
Notice how you feel about your past and upbringing, are there things ready to come to the surface? Allow the process to unfold, trusting that spirit always has a greater plan and the full moon can accentuate our intuition and receptivity. You have an abundance of support in helping you shift and release the past, especially childhood traumas or "stories" that have worn out their welcome.
Ways You Can Connect to This Full Moon:
Find out when the moon rise is in your city by going here: http://www.timeanddate.com/moon/ then…
Find a place where you can see, or sense the energy of the full moon. Preferably a comfortable position with the moon in sight.
Place your hand on your heart, feel the air entering into your lungs with grace and ease. Imagine this powerful yet gentle force, as it enlivens each and every cell, space, and part of your being. You may see, sense, or feel it, pulsating and bringing life to all that it touches.
Ask the divine feminine breath, to reach into the hidden corners of your mind and being, illuminating the truth and healing any areas that have served their purpose. There is nothing to do or achieve, simply ride along with the spontaneous flow of your breath. Spending time breathing for at least 10 to 20 breaths with focused intention.
Feel your heart expanding with love, the moon is a powerful healer and revealer, she is honored to hold this space for you as you dive deeper into your feminine essence.
Give honor and thanks to the moon, and to the feminine aspect of your being who came forward to help you shift and expand into a new state of being. Journal anything that may have surfaced and burn (safely) to honor and transform the energy.
**Reminder: each full moon will impact you for up to 3 days prior to the full moon and 3 days after the full moon.
Full moons are always powerful times for releasing and letting go. Try creating your own ceremony or honoring of this time to embrace the energy that this time has to help you create space in your life for what you truly desire. As always remember, you are not alone in experiencing this phase, be mindful of this when encountering others over these next few days. Send them love as they are also shining a light on themselves and may be extra sensitive during this time. The next full moon is in Capricorn on July 19th, it is known as the Buck Moon. – Melissa Corter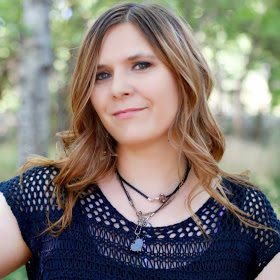 Melissa is a spiritual teacher, author, and soul artist. She has a gift of capturing the essence of her client's, while providing unconditional love and a safe space to help them release their fears of "being seen". Melissa recognized each client reflected back opportunities for healing, expansion, and discovering the power of their own light. This became the foundation of her company, "Soul Artistry®", founded to help women release fear, step into their power, and claim their place in this universe!
As a certified hypnotherapist and yoga teacher, Melissa also discovered the importance of listening to her spirit and "soul tribe" (her team of guides that help her). Melissa built a holistic practice of clients and students with her unique style and combination of healing modalities and artistic talent. She teaches others to tap into wisdom and to share their authenticity with the world. Her journey began as a photographer looking for beauty and discovered that everyone is a reflection of each other….we see in others what we want to see, or are not wanting to see. It then became her intention to see everyone to the eyes and lens of love.
Want to learn more about your own connection to the moon and how to harness the magic of the elements? Check out our brand new Seasons of Change bundle here:  http://www.purposefulevents.net/
Capture@melissacorter.com
www.melissacorter.com