I always love the energy of the full moon – well … almost always. Sometimes it gets a bit intense, which is why I ask people that tune into moon energy to let me know, in advance … what to be mindful of. I'm one of those types of people that would rather have awareness ahead of time … than not … so … Here is some great info for this month's FULL MOON by Melissa Corter – Enjoy – SDJ ♥
February 19th Full Moon in Virgo
February's Virgo moon may just be the boost you have been waiting for! This Full Moon brings the adventure, and invokes a sense of freedom highlighting success, romance, and cha cha cha changes. Do not let the mind tell you change is scary when you've got this powerful Moon cheering you on, as it sets the stage for courageous acts unfolding and leading you to victory. Think back to how you were feeling and what you were intending a few weeks ago, the energy here is a manifestation of those intentions. This is wonderful news for those who set goals and desires into motion with the energy of the New Year.
This Full Moon is about aligning the heart with personal power. Consciously choose to use your inner strength and gifts in services and actions that are weaved with integrity; and pull back from reacting to others who may not have the same morals. This is a time of spirit emerging to reveal deeper truths; not all of them are glamourous, yet even in those experiences live golden opportunities for wisdom to be gained.
The Moon represents the subconscious minds and influences certain aspects of our being; especially intimate relationships, home life, and personal issues within these areas and others. The energy of this Moon connects to these matters along with the Virgo influence of independence, ambition, success, power and fame. Balance is key in these areas; there is nothing wrong with them as they stand, examine the energy behind them for yourself to decide where your own personal truth is being called into light. The Moon also has a way of revealing the shadow, nothing to be feared, just another layer of information and intuitive guidance to learn and heal from.
Full Snow Moon: February- Traditionally, the Moon we see in February is called the Snow Moon because usually the heaviest snows fall in February. This name dates back to the Native Americans during Colonial times when the Moons were a way of tracking the seasons. And the Native Americans were right. On average, February is the USA's snowiest month, according to data from the National Weather Service. (Farmer's Almanac)
Full Moon Self Care for February:
Physical- Virgo is an Earth sign, physical activity is excellent during this Moon phase. It also places emphasis on the intestines and the nervous system.
Emotional- During this Moon, work on the inner or outer critic, being mindful of expression. Shifting from the critical voice to conscientious.
Spiritually- Allow the analytical mind to work with the intuitive aspect of your being. Meditation can help bridge them both together.
"Everyone carries a shadow, and the less it is embodied in the individual's conscious life, the blacker and denser it is. At all counts, it forms an unconscious snag, thwarting our most well-meant intentions."
~Carl Jung
Tips for The February 2019 Full Moon in Libra:
Dedicate your energy to the goals and dreams you set in motion over the last few weeks. This Moon is supportive of those endeavors and even holds potential for you to go beyond and surprise yourself with how much you can achieve with discipline and intention. Use meditation and deep breathing to calm the mind or any doubts that can arise as you step into the energy of your desires. You are more capable than you allow yourself to recognize; this Moon can pull the veil back to witness this capacity within you.
Believe in experiences even if you have never had any prior evidence of their unfolding. Moons are magical times of divulging the unknown, hidden talents, intuitive impulses and the innate mystic that resides in your bones. Let this become new, allow yourself to acclimate to possibility. Take a step forward to honor yourself and personal intentions; you'll then be met with support and profound guidance.
Ways You Can Connect to This Full Moon:
Find out when the moon rise is in your city by going here: http://www.timeanddate.com/moon/
Find a place where you can see, or sense the energy of the full moon. Preferably a comfortable position with the moon in sight.
Reflect upon your New Year's Intentions. Goals, or desires. If you did not create one, ask your higher self to allow something to rise up now.
Tune in to the intention. How can you create space for this to arrive? Is there something needed to nurture the intention.
Go deeper into the awareness of the moment, listen and be present to the moment.
Take 5 to 10 deep breaths creating even more space and stillness within, the body absorbing the breath and opening with expansion.
Now, open your eyes and spend a moment reflecting upon anything that came up. If there are emotions, feelings, or sensations that are not pleasant; consider journaling and burning to release them.
If you feel a sense of peace and received guidance on how to proceed, honor and that and commit to taking some form of action in the next few days.
**Reminder: each full moon will impact you for up to 3 days prior to the full moon and 3 days after the full moon.
Full moons are always powerful times for releasing and letting go. Try creating your own ceremony or honoring of this time to embrace the energy that this time has to help you create space in your life for what you truly desire. As always remember, you are not alone in experiencing this phase, be mindful of this when encountering others over these next few days. Send them love as they are also shining a light on themselves and may be extra sensitive during this time. The next full moon is March 20th in the sign of Libra and is known as the Full Worm Moon.
– Melissa Corter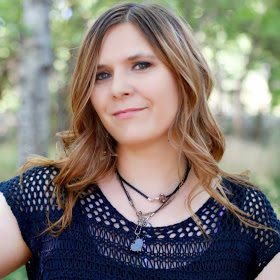 Melissa Kim Corter is a Certified Hypnotherapist and Shamanic practitioner certified over 20 healing modalities. She helps clients release fear & clear away the emotional clutter from their life experiences. Through various modalities coupled with her heightened intuition, she connects with your spirit for expanded truth and guidance on how to shift limiting beliefs. The earth, moon, and elements have been a channel for deeper levels of healing and connection for Melissa, stirring a passion within her to teach others to embrace the natural world.
Do you feel erratic, wonky, or emotional during the Full Moon? The Moon holds the key to the subconscious mind. Book a session with Melissa during the Full Moon to move the energy, uncover the blocks and find your own natural rhythm and harmony within the moon cycles.
http://melissacorter.com/product/private-session-with-melissa/
www.melissacorter.com