Not in the typical…  usual way.
Nope!
Neither of my sons had a baby.
There was no recent labor and delivery.
This didn't happen in a hospital or in a traditional way. I mean, why would it? Not much in my life has been typical or traditional… so becoming a grandma is no different.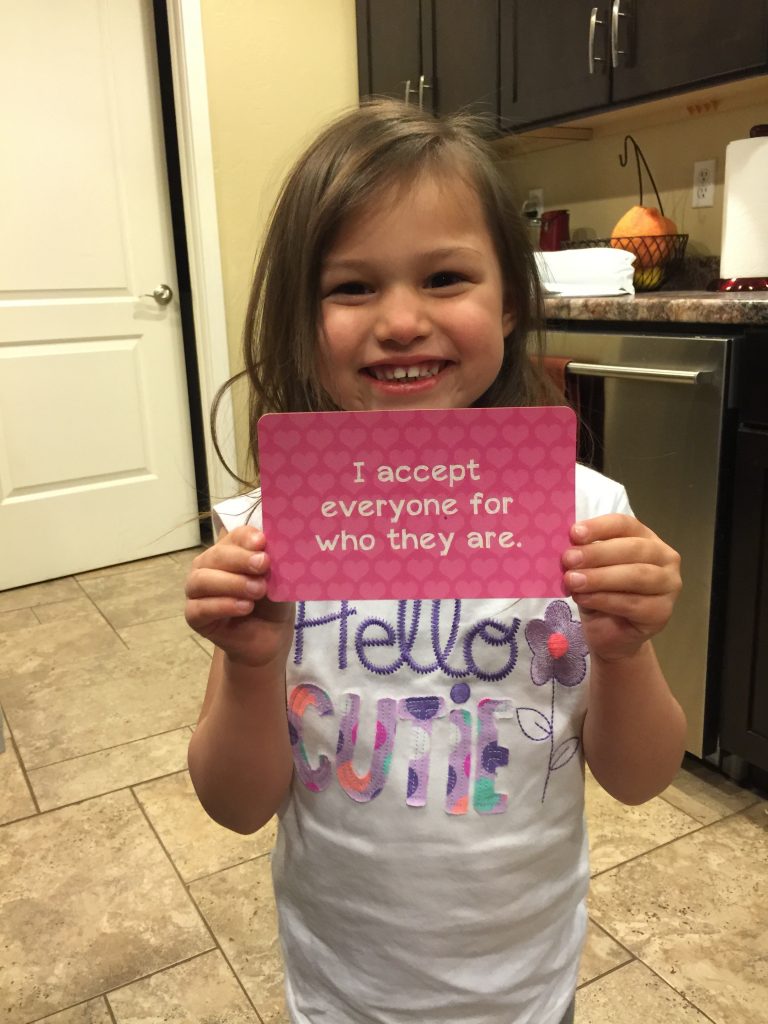 I became a grandma when a beautiful little girl, Lilynn, bestowed the name upon me. Of course, she isn't just some random little girl. She is the daughter of my oldest son Crews girlfriend. After dating for a few months, it was finally time to meet the "special" girls that have filled my sons heart. We had planned on having dinner together at the house, something we do every week as a family, but this time, Crew was bringing with him his girls. We were finally getting to meet the new souls that were putting a smile on my sons face and bringing joy into his life in a way we have never seen before, especially in the past year. Crew had a very rough 2015. He ended his relationship of 6 years when he discovered his fiance had cheated on him, just three weeks before the wedding. Five weeks later, his best friend Algene was killed in a motorcycle accident. So, as you can imagine, I was excited to meet the girls that were lighting up my sons life and to get to know more about them.
The day arrives so I went shopping for a couple of groceries for dinner that night. Knowing that we were going to get to meet two of the girls in my sons life (the older daughter Elena, wasn't there… she is 8) I looked for a fun little surprise to give the younger one that evening. I walked around the Easter aisle and nothing jumped out, so I just let it go. thinking maybe I shouldn't buy something for her… maybe i should wait a few days as I do have a tendency to like to buy stuff, especially little girls stuff since I have never had a little girl. But, then I turned the corner and saw the TY shelf with all the cute little stuffed animals. My eyes were immediately drawn to the pink Unicorn with the rainbow horn. It was so adorable.. and I LOVE unicorns.. I picked it up… and then my head said, "Sunny, she might not even like unicorns.. she might like dogs or bears or baseball." So, I put it down and continued my shopping. As I was heading to checkout, I walked by the TY shelf again, and this time… I listened to my heart… "Get the UNICORN", it said… and I did. It was so cute, I thought maybe I should get one for my self too:) 🙂 🙂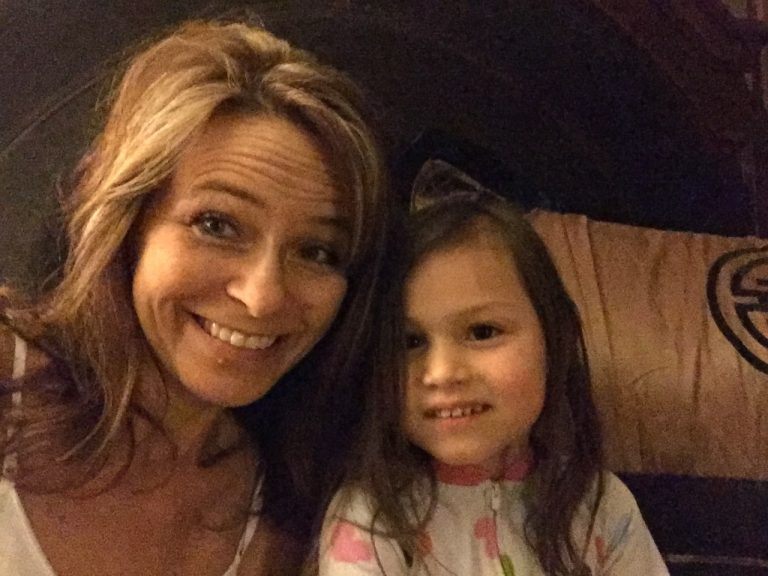 When my son Crew, his girlfriend and her daughter arrived for dinner, little Lilynn came around the corner and gave me a big hug. They told me then that she had dressed herself, just for this special occasion. I looked down and she was wearing a VERY special dress… with a UNICORN on it. A BIG, PINK UNICORN. My heart melted, Spirit knew, and gratefully I listened. I gave her the matching unicorn stuffed animal… the very same color as the one on her special dress that she picked out to wear to meet us that special night. Divine Connection already in action.
After spending a couple of hours together eating dinner, getting to know each other and playing games.. it was time to go home. Sad that she was leaving, Lilynn reached out to me to say goodbye… and that is the moment I became a grandma… she hugged me and said bye Grammy.
And that was that. That's how I became a grandma. A little four year old girl gave me the title. One I have looked forward to having as my sons have grown into men. I knew the day would come where my son would have children. I knew that they would be girls… But… I didn't know they would come this way… or this quick… And, I gotta say, I love it!!! I wouldn't have it any other way. It is such a blessing. One I am excited to grow and develop and earn. She has given me her trust and heart already and I am gratefully accepting of the position.
Many grandmothers go through the ups and downs of pregnancy. They park themselves at the hospital as the birth process proceeds and they hold that tiny baby minutes or hours after birth. The bond I hear, is immediate. The connection to that grand baby is life changing. I can only imagine the beauty of that experience. One day, that may be my experience as well… and it may not be. And… I am OK with that, even happy about that.. patience isn't my strong suit so this way, grandparenthood was instant. That's more my style anyway: ) Life has a way of bringing to us exactly what we need.. always and in all ways. Our part is to always trust the process. I am grateful that I do.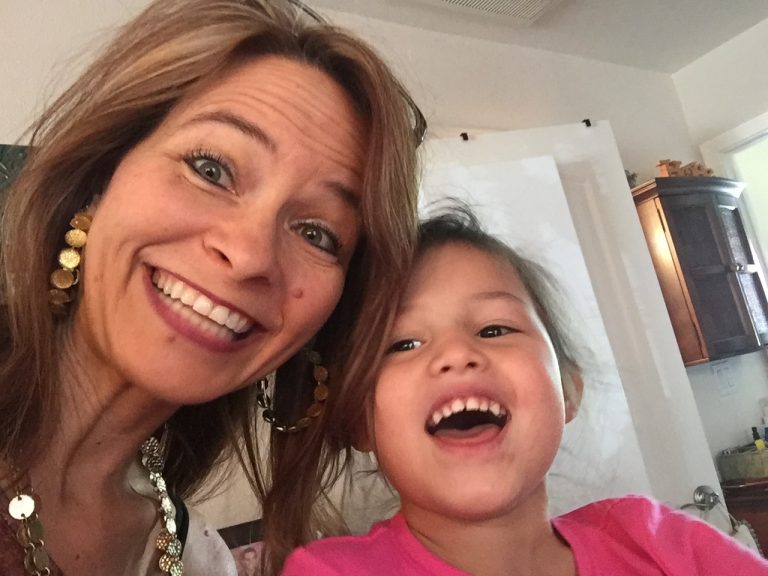 This grandma story is different that many, but not different than all. It's not better or worse. Divinely different. Extra special to me. Why? Because I've been chosen by a special little soul to be given a sacred and trusting role in her life…. Grammy, as she calls me. What a gift I have been given to be considered worthy of this honorable title… Especially after only spending a few short hours with her. I'm certain her spirit felt the same connection mine did upon meeting. Similar to the one I imagine people have when they see that baby for the first time. The heart expands, skips a beat… and all of the sudden, you realize you have more space within, to express even more love.

Last weekend, Lilynn slept over at Grammy's house. Wow, what a difference a couple of weeks makes… right? I went from being a mom of two childless adult sons to a Grammy.
From doing a little work before going to bed at night to reading bedtime stories until midnight because the sweet little soul doesn't want to go to sleep yet.
From getting up in the morning and getting myself ready, to brushing little tiny teeth and singing ABC's
From dressing myself for the day to watching little feet try on my high heels.
From not having any desire to decorate Easter eggs (no kids in the house = no real reason to) to finding a day in the schedule where we can all get together to do it
From feeling peaceful with where I am in life and where my life is… to expanding to include three more family members into it and feeling joyful and excited about the possibilities.
From walking up next to my husband and telling him I love him to waking up next to a sweet little soul, and her telling me she loves me.
Life… it is an amazing journey… The thought might come up to you, like it has others, that if this relationship doesn't work out… how hard it could be on all of us. Of course that could be a concern. One I totally understand. There are no guarantees in life…ever. My son was getting married last year. it didn't work out… and something better came along for him. Life has a way of working out, even through the hard times, if we just stay present and in the moment. My take on it is this… We have this moment.. today! It is what we are given… not one more day is guaranteed. We can live life in fear of what might happen.. or we can live life in joy for what is happening, in the moment. I choose joy… and being a Grammy:)