2020 has brought lesson after lesson, and opportunities to release and reset. A natural energy emerges annually around this time, with a new year on the horizon. For many, this one feels different and carries a level of hope and relief long overdue. This is the last Full Moon of 2020 and it is in the sign of Cancer, bringing awareness to home life, family, intuition, and psychic development. Take mental and emotional inventory of these areas, give them attention with care, and mind the tendency to control them. Long term relationships will do well with nurturing and evaluating personal needs. Home improvements are also favorable during this time.  
Each moon carries a different vibration, and this particular Full Moon can seem heavy or overwhelming at first, until you allow the energy to wash though you – then you can draw upon it and receive profound levels of healing, expansion, and cleansing. Personal development endeavors, classes, or experiences are also highly supportive during this Full Moon as energy and feelings surface to affirm the emotional cleansing potential of this Full Moon.
Full Cold Moon: December- In Native American cultures which tracked the calendar by the Moons, December's full Moon was known as the Full Cold Moon. It is fittingly associated with the month when winter cold fastens its grip and the nights become long and dark. This Full Moon is also called the Long Nights Moon by some Native American tribes because it occurs near the winter solstice, the night with the least amount of daylight. (Farmer's Almanac)
Full Moon Self Care for Cancer Energy:
Physical- Cancer is a deeply intuitive sign. It rules all of the nurturing aspects of our physical body, the breasts, the stomach, and the chest. Speak kindly to your body and watch how it flourishes.
Emotional- Cancer connects to the water element and feels at home. Bring attention to the home and help it feel warm and cozy. This is the perfect time for tradition and connection. Crystals to work with are carnelian, abalone shell, moonstone, opal, and rose quartz.
Spiritually- Work with water to deeply discover intuitive gifts, abilities, and desires. The water element can reveal hidden patterns and emotional blocks for healing during this Full moon.
"I think Nature's imagination is so much greater than man's, she's never gonna let us relax!"
~ Richard Phillip Feynman
Tips for The December 2020 Full Moon in Cancer:
Cancer is a water element, linked to emotion and intuition. Surface level experiences will not do as this persuasive moon will not allow it; she will call to you, and ask more of you, inviting you to discover more of yourself. She will shepherd you into the depths, journeying into unknown and undiscovered territory. She may ask you to revisit something you felt was complete, only to help you see more within the fractal. Though in moments it might feel like drowning in emotion, you'll come to recognize resiliency and untapped strength.
When in doubt, bring water into your world: bathe in it, sit near it, drink it, shower with it. Let it cleanse and clear any perceptions of confusion. As it washes away the emotional debris, it will also reveal the essence of your soul, sharing snippets of light and hope along the way. Follow these breadcrumbs, they are purposeful and divinely designed for you to receive them. Allow water to be your teacher, find flow and ease even if you feel the waves are tossing you around. Surrender and be carried; spirit never abandons. The current is simply an illusion brought forth for you to discover more of yourself, to open to more of who you are and all you are capable of. Without the emergence of contrast, you may not have consciously chosen to shine brighter.
Nature unfolds through the elements, sharing the language of spirit with us with Earth, Air, Fire, Water, and Ether. A shadow and light side of all things, the elements are no exception – too much water can overwhelm, not enough can cause rigidity in body, mind, and beliefs. Allow the moon to teach you the essence of water: flow, harmony, receptivity, movement, and trust.
Ways You Can Connect to This Full Moon:
Find out when the moon rise is in your city by going here: http://www.timeanddate.com/moon/
Consider practicing this ritual while taking a hot bath, to invoke the water element of Cancer. You may wish to use nurturing scents, salts, and oils for your bath.
Light candles, fill the air with beautiful scents that feel "like home". While soaking in the tub, take 5 to 10 deep breaths, and imagine the water washing away any worries or fears you may be holding onto.
Now bring to mind a positive quality that you love about yourself. Hold a sense of love, appreciation, and gratitude in your heart as you focus on this loving quality.
Continue to breathe, and imagine extending this feeling of love into the rest of your body, the tub, and the room you are in. Imagine this feeling of love flooding your space and filling your home.
Imagine your family feeling and receiving the love from your heart. They may be in your home, in another city or state, or even in spirit. Enjoy the rest of your bath, as you bathe in the sensations of love and gratitude, knowing you have shifted the vibration of your home.
*Reminder: each full moon will impact you for up to 3 days prior to the full moon and 3 days after the full moon.
Full Moons are always powerful times for releasing and letting go. Try creating your own ceremony or honoring of this time to embrace the energy that this time has to help you create space in your life for what you truly desire.
As always remember, you are not alone in experiencing this phase, be mindful of this when encountering others over these next few days. Send them love as they are also shining a light on themselves and may be extra sensitive during this time.
The next full moon is on January 28th – it is known as the Full Wolf Moon.
Melissa Kim Corter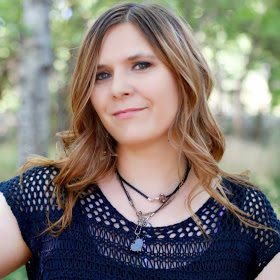 Melissa Kim Corter is a best-selling author, intuitive coach, and clinical hypnotherapist. She helps women overcome money and visibility blocks with evidence-based and spiritual approaches. She guides entrepreneurs to manifest increased levels of financial and emotional success with her heightened intuition. Melissa mentors entrepreneurs to hone their message and gifts, while activating potential. She feels we're here to live a legacy, not just leave one behind. Melissa builds business with magic, ritual, and strategy; weaving joy into the talents our souls came to express. She's the founder of Wild Woman Inc., a sacred online gathering space and marketplace for the woman "who knows her magic" and seeks to celebrate it with other conscious, collaborative, women.
Check out the Wild Woman Marketplace for witchy, wise, magical, and mystical products and services for women.