I always love the energy of the full moon – well … almost always. Sometime it gets a bit intense, which is why I ask people that tune into moon energy to let me know, in advance …  what to be mindful of. I'm one of those types of people that would rather have awareness ahead of time … than not …  so … Here is some great info for this month's FULL MOON by Melissa Corter – Enjoy – SDJ ♥
This Cancer Full Moon can be considered the Full Moon of family and blessings of prosperity! This moon stirs up feelings of home, deeply fulfilling connections and relationships, and a loving connection to self. The element of Cancer is responsible for igniting the desire to give and receive. Anyone who chooses to tap in to the nurturing aspect of their being will see things manifest in beautiful ways; intuitively they will channel the soul of giving. The wisdom of this Moon is in knowing how and when to give, but more importantly, the energy behind the intention of giving.
This cancer Moon also is the perfect time to invest energy and understanding in nutrition, self love, and acts of service to the physical self that align with health. It's the time to book that massage, go for the hike, and clean up the diet if you've been feeling a nudge to eat better. It favors actions for the body, especially those that are done out of love. This Full Moon reminds you to treat yourself like the precious gift that you are, and act as if you are royalty, and you will extend this wonderful vibe with those around you. The key idea for this time is to pamper yourself and those you love with presence, and intention while finding balance between your home, self, and family.
Full Cold Moon: December- In Native American cultures which tracked the calendar by the Moons, December's Full Moon was known as the Full Cold Moon. It is fittingly associated with the month when winter cold fastens its grip and the nights become long and dark. This Full Moon is also called the Long Nights Moon by some Native American tribes because it occurs near the winter solstice, the night with the least amount of daylight. (Farmer's Almanac)
Full Moon Self Care for Cancer Energy:
Physical- Cancer is a deeply intuitive sign. It rules all of the nurturing aspects of our physical body, the breasts, the stomach, and the chest. Speak kindly to your body and watch how it flourishes.
Emotional- Cancer connect to the water element and feels at home. Bring attention to the home and helping it feel warm and cozy. This is the perfect time for tradition and connection. Crystals to work with are carnelian, abalone shell, moonstone, opal, and rose quartz.
Spiritually- Work with water to deeply discover intuitive gifts, abilities, and desires. The water element can reveal hidden patterns and emotional blocks for healing during this Full Moon.
"Chase your dreams but always know the road that will lead you home again."
~Unknown
 
Tips for The December 2018 Full Moon in Cancer:
The water element is about intuition, going deep, and embracing our emotions. It can help us move through experiences if we choose to find our "flow". At the same time, we can easily get swept up in an undercurrent of emotion when things build up and are not expressed during important and necessary conversations. This Full Moon is one of connection and trust, listening to intuition, yet being ware of unhealed patterns triggered by emotion. As you gather and spend time with loved ones over the holiday season, choose to focus on actions, words, and deeds of the heart. This is where the gift giving begins; allowing yourself to witness the best in everyone, including how you see yourself. This starts the cycle of spiritual abundance and giving and receiving for all involved.
Let the water element wash away your worries, and create space for true abundance, prosperity, and connection in your home. Spirit speaks through the elements, the water carrying prosperity and abundance into our hearts, homes, and lives as we get in touch with our desires. Allow the Cancer energy to open you up to new forms of connection and prosperity.
Ways You Can Connect to This Full Moon:
Find out when the moon rise is in your city by going here: http://www.timeanddate.com/moon/
Consider practicing this following ritual while taking a hot bath, to invoke the water element of Cancer. You may wish to use nurturing scents, salts, and oils for your bath.
Light candles, fill the air with beautiful scents that feel "like home". While soaking in the tub, take 5 to 10 deep breaths, and imagine the water washing away any worries or fears you may be holding onto.
Now bring to mind a positive quality that you love about yourself. Hold a sense of love, appreciation, and gratitude in your heart as you focus on this loving quality.
Continue to breathe, and imagine extending this feeling of love into the rest of your body, the tub, and the room you are in. Imagine this feeling of love flooding your space and filling your home.
Imagine your family feeling and receiving the love from your heart. They may be in your home, in another city or state, or even in spirit. Enjoy the rest of your bath, as you bathe in the sensations of love and gratitude, knowing you have shifted the vibration of your home.
**Reminder: each Full Moon will impact you for up to 3 days prior to the Full Moon and 3 days after the Full Moon.
Full Moons are always powerful times for releasing and letting go. Try creating your own ceremony or honoring of this time to embrace the energy that this time has to help you create space in your life for what you truly desire. As always remember, you are not alone in experiencing this phase, be mindful of this when encountering others over these next few days. Send them love as they are also shining a light on themselves and may be extra sensitive during this time. The next full moon is on January 21st, it is known as the Full Wolf Moon
– Melissa Corter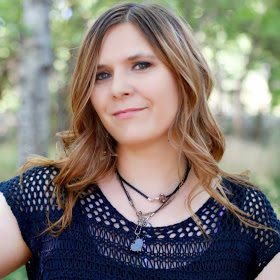 Melissa Kim Corter is a Certified Hypnotherapist and Shamanic practitioner certified over 20 healing modalities. She helps clients release fear & clear away the emotional clutter from their life experiences. Through various modalities coupled with her heightened intuition, she connects with your spirit for expanded truth and guidance on how to shift limiting beliefs. The earth, moon, and elements have been a channel for deeper levels of healing and connection for Melissa, stirring a passion within her to teach others to embrace the natural world.
Melissa has opened the Moon Vault! Do you feel erratic, wonky, or emotional during the Full Moon? The Moon Vault is your home for monthly recordings, information, tips, and practices to find your own natural rhythm and harmony with the moon cycles. http://melissacorter.com/join-the-moon-vault
dream@melissacorter.com
www.melissacorter.com