Here we go my friend. Full moon time again. I don't love the cold, but I like the idea of the fresh energy this full moon is bringing:) Here is some great info for this months FULL MOON – Enjoy – SDJ ♥
December 13 Full (Super) Moon in Gemini

December's full moon is the third Super moon of 2016, we began with October's, moved into the largest and brightest full moon of 2016 in November, and now we have the upcoming December 14th full moon in Gemini. This month's full moon brings us the opportunity for fresh energy and perspective, it may reveal guidance through others, so keep you "spiritual" ears open!  Be open to receiving new ideas and inspirations even if it arrives through a less than likely source, the messenger is not important but the message is.
December's Full Moon is also known as the Full Cold Moon; or the Full Long Nights Moon. During this month the winter cold fastens its grip, and nights are at their longest and darkest. It is also sometimes called the Moon before Yule. The term Long Night Moon is a doubly appropriate name because the midwinter night is indeed long, and because the Moon is above the horizon for a long time. The midwinter full Moon has a high trajectory across the sky because it is opposite a low Sun. (Farmers Almanac)
Remember to be the observer of behavior and not partake in old dramas, there is a duality that is surfacing. This time can make you feel a little bi-polar, or feeling like sides need to be chosen, you have a choice to go inward and decide what resonates instead of where you need to fit in.
Do you tend to be an introvert? This moon can bring out even the quietest and reserved of people, encouraging a sense of community and support. Allow yourself to go with the pull to move out of your comfort zone and shell. Communication can open up in areas where it may have been stagnant or disconnected…. including the connection to your own spirit.
For those who are feeling nervous or uncomfortable about all of the gatherings and holiday parties, or purchasing of holiday gifts, drink extra water during this time. The full moon has an effect on water, including the water within our physical bodies. You have the ability to move with grace through the extra energy or sensitivity within and around you.
 
"Blessed is the season which engages the whole world in a conspiracy of love." 
— Hamilton Wright Mabie
 

Tips for The December 13th 2016 Gemini Full Moon:
 
            Call upon spirit to guide you, then be receptive to however that guidance comes in, trust in it, allow it, and be open to receive it. Do not be too rigid in your thinking or even "knowing" of something, as spirit works in mysterious ways and ego can sometimes make it difficult to hear, see, sense, or feel.
 
            As you listen, remember that duality can exist within and around you, yet it is your conscious decision on where you decide to focus your attention and energy. If you want to contribute to a higher vibration you must first exude it, believe in it as you walk your talk. You can become a light of awareness, by first recognizing your light; even through disagreement or duality you can become a witness and still be in harmony with the flow of life within and around you. 
 
Ways You Can Allow This Full Moon to support you:
Find out when the moon rise is in your city by going here: http://www.timeanddate.com/moon/
Take a glass of drinking water and find a place where you can see or sense the energy of the full moon. Preferably a comfortable position with the moon in sight.
Hold the glass of water in your hands, and allow the light of the moon to shine upon it. See, sense, or feel the moonlight infusing the water with healing energy. Breathe in deeply for the count of 5 to 10 breaths while infusing the water.
Breathe in deeply for the count of 5 to 10 breaths while infusing the water…. each breath in feeling yourself lightening….each breath out, letting go more and more.
Now bring the glass to your lips, close your eyes, and repeat this phrase as you slowly sip the water, "I allow this moon water to cleanse and clear any unhealthy levels of fear, worry, or self doubt from my subconscious mind".
Feel the water moving into your system, trusting in the process and knowing profound shifts are occurring beneath the surface of your awareness.
If you feel guided, you may leave a bowl of water in the moon light to charge overnight…. for drinking, bathing, or clearing your home (covering with a cheese cloth keeps out bugs). You may also journal and burn anything that comes up to be released!
**Reminder: each full moon will impact you for up to 3 days prior to the full moon and 3 days after the full moon.
Full moons are always powerful times for releasing and letting go. Try creating your own ceremony or honoring of this time to embrace the energy that this time has to help you create space in your life for what you truly desire. As always remember, you are not alone in experiencing this phase, be mindful of this when encountering others over these next few days. Send them love as they are also shining a light on themselves and may be extra sensitive during this time. The next full moon is in the sign of Cancer on January 12th, it is known as the Full Wolf Moon.
Melissa Corter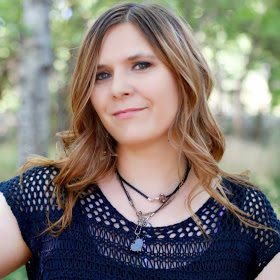 Melissa is a spiritual teacher, author, and soul artist. She has a gift of capturing the essence of her client's, while providing unconditional love and a safe space to help them release their fears of "being seen". Melissa recognized each client reflected back opportunities for healing, expansion, and discovering the power of their own light. This became the foundation of her company, "Soul Artistry®", founded to help women release fear, step into their power, and claim their place in this universe!
As a certified hypnotherapist and yoga teacher, Melissa also discovered the importance of listening to her spirit and "soul tribe" (her team of guides that help her). Melissa built a holistic practice of clients and students with her unique style and combination of healing modalities and artistic talent. She teaches others to tap into wisdom and to share their authenticity with the world. Her journey began as a photographer looking for beauty and discovered that everyone is a reflection of each other….we see in others what we want to see, or are not wanting to see. It then became her intention to see everyone to the eyes and lens of love.
Melissa offers private and group sessions to help you shift energy and perceptions to create change. For more information on spiritual guidance & Hypnotherapy sessions you may go here:
http://melissacorter.com/spiritualguidance/
Capture@melissacorter.com
www.melissacorter.com