Me First! An 8 day online course to putting YOURSELF FIRST!
October 17 @ 9:00 am

-

October 24 @ 5:00 pm

$39 – $49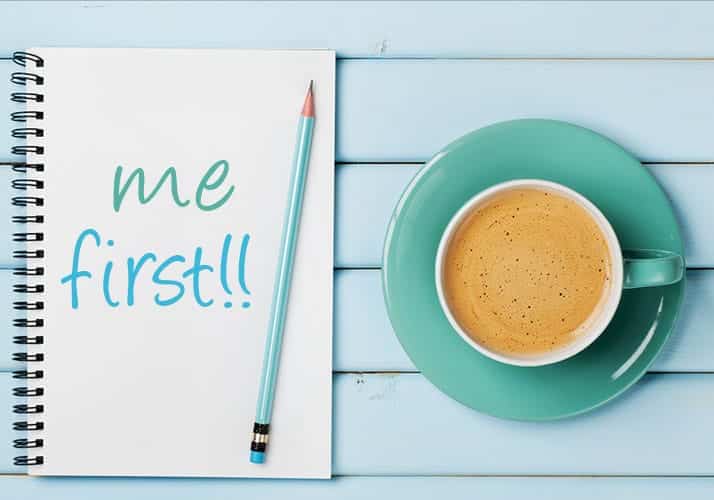 Me First! An 8 day online course to putting YOURSELF FIRST!
A couple of days ago, I was listening to a client that had every excuse in the book to NOT take care of herself and her own needs. You know the excuses… the kids, the spouse , the job, the parents, the PTA, the sports clubs, the friends, the neighbors. They all need her in one way or another which left her no time for herself. You've been there right? We all have at different times. Yet, as I was listening to her, it reminded me of several conversations I had been having with other clients over the past couple of weeks. Shit, it's feelings I have had in my own life as well… SO, I was INSPIRED to bring this conversation out in the open and  come together to STOP the excuses, create the boundaries and take our power back from those situations WE gave it to.
I'd love to see a world where self value and self care were celebrated. Instead of reading obituaries and messages about how great someone was/is because they always put others first and did everything for everyone, I want to start changing the conversation.. What if the narrative changed and people said instead… "They were a great person because they taught me how to really listen to myself and put myself and my needs first"?  What if we saw people practicing self care and boundaries and celebrated it… instead of judging it as selfishness. THERE IS A BIG DIFFERENCE between the two!
Well, that is my intention with this 8 Day Me First LIVE ONLINE workshop..
IT IS TIME MY FRIENDS…. To start putting ourselves first without the shame, guilt, blame, and resentment that is being carried in our bodies, minds and hearts; day by day, week by week… eating us alive.  THIS CLASS IS FOR US ALL!!!!!!!
If you answered yes to any of these questions, you are probably ready to put Yourself first too:
Are you feeling as though you NEVER have time for YOU?
Are you finding yourself thinking about ways you could speak up and say what you want, but you get stuck in expressing it?
Do you see/know that your health, relationships and especially self esteem are suffering in order to maintain the act of being everything to everyone?
Have you felt as though life is passing you by… and you can't seem to catch up?
Do you recognize that it is YOU that holds yourself back by constantly putting _____________ (kids, job, spouse, parents, friends, neighbors, etc.)  needs in front of your own?
Are you constantly regretting  the agreements and commitments you have made in the moment, wishing you could just cancel… but feel too guilty to do that?
So, if any of the above feels true to you, come and join us. It all starts October 17th at 7 am PST LIVE in a private Facebook group.
It's TIME!!!!!!!
We have to have the conversations
We have to change the habits
We have to flip the mindset
We have to be honest with ourselves
And WE HAVE TO STOP the people pleasing putting others in front of ourselves acts.
If you are feeling this, come and join us… Together, we can do this!!!!!!!!
Related Events