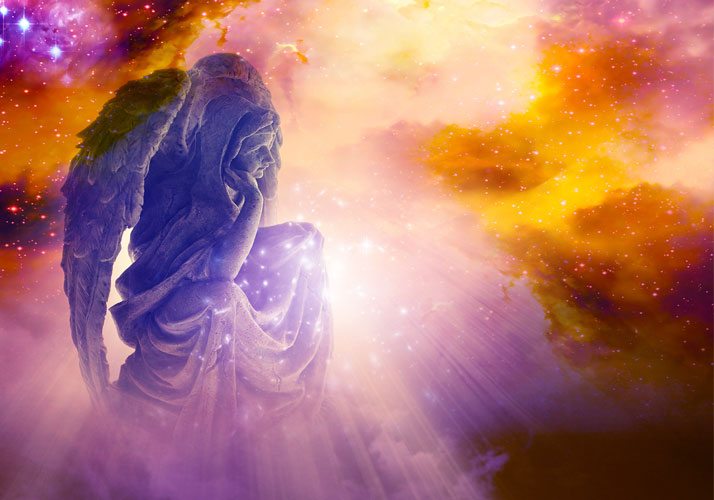 Angels & Intuition + Creating the Business of Your Dreams – SLC Utah
July 22 @ 2:30 pm

-

7:00 pm

MDT
Sign up for Both Classes at a discount: $70 for both if purchased by Early Bird date of 6/15
Payment for class collected by Sacred Empowerment Center. Click here to purchase

Angels & Intuition – Time- 2:30pm -4:30pm

$33 Early Bird pricing till 6/15; $44 after 6/15
Payment for class collected by Sacred Empowerment Center. Click here to purchase
Join psychic medium, spiritual teacher and best-selling author, Sunny Dawn Johnston, as she presents her workshop – Angels & Intuition. Sunny will help you not only connect with your Angels and Spirit Guides, but teach you how to understand the messages you are receiving intuitively. Psyche' means mind. We all have a mind; therefore, we are all Intuitive… or Psychic! In this Angels & Intuition workshop we will focus on developing those inherent gifts that you were born with. We are all intuitive! Some people are more aware of their gifts than others, but everyone has the gift of intuition. If you have a Spirit – which you do – you are intuitive! Join Sunny as she helps you understand and develop those inherent gifts that you were born with.
Learn how to:
Use the gift of discernment to create a life that flows.
Understand energy and the role it plays in your life.
Develop the daily patterns that lead to a higher consciousness and sense of enlightenment.
Develop a stronger understanding of manifestation and desire vs. dream.
Get in touch with your Angels and Spirit guides.
Learn how to improve difficult relationships simply by shifting your own energy and thoughts.
Understand the laws of the universe and the correct ways to use them.
Throughout this fun and enlightening experience, Sunny will teach you how to develop your intuitive skills and connect with your angels. She will help you learn to be open and willing to trust yourself, your guidance and your intuition. As a Psychic Medium and teacher of communicating with Angels and Intuition for over 18 years, Sunny knows that Trust is a big thing for many… and without it, we don't receive the help and support from the Spirit World. Not because they aren't there supporting us, but because we don't trust our INTERPRETATION of the messages. Sunny will help you learn to TRUST yourself and the messages you are getting.

Creating the Spirit Based Business of Your Dreams – 5:00 PM – 7:00 PM MDT
$44 Early Bird pricing till 6/15; $55 after 6/15
Payment for class collected by Sacred Empowerment Center. Click here to purchase
In this afternoon workshop, Sunny will share with you her secrets for creating a successful business: How she started, what she does to market her business, and how she harmonizes the energy of family, friends, work, and play. She will share with you exactly what she did to start her successful business from the ground up, how to support it (both energetically and physically) and how she keeps it, not only growing but thriving … in a time when people are focused on lack and limitations. Sunny is open to any questions and will happily share many of the tools she has in her toolbox to help you manifest and create the perfect career for you!
Sunny Dawn Johnston has created a successful business as a Psychic Medium, Spiritual Counselor, Author, Speaker and Mentor for those seeking to create the business of their dreams … Sunny runs a very successful spiritual healing center in Glendale AZ, has created a 501©3 nonprofit foundation, volunteers for a Psychic Detective organization dedicated to serving those with missing loved ones, and still creates time in her busy life to spend with her family and friends.
Sunny started her healing center, Sunlight Alliance, over 15 years ago. She began with a heart full of love, a belief in the oneness of all, a desire to be of service in whatever way spirit guided her and a knowing that she could make a difference in this world! She had NO idea what that would look like, she just knew … she knew she had to be of service, she knew she had to share her abilities with others, she knew she had to help those that wanted to heal as she had, and SHE KNEW it was time to really own her POWER and STEP into her PURPOSE and be "Who she really was". If you are an entrepreneur, especially in the spiritual, healing and energy fields … you have probably felt this way too. One more thing Sunny KNEW … she felt with all of her being that spirit would guide her every step of the way. She had no idea what it would look like … and she muddled her way through A LOT… something you don't have to do now. If you feel this way too, you won't want to miss this workshop. It is the first time Sunny will be teaching on this topic, outside of her highly sought after mentoring and certification programs.