I always love the energy of the full moon – well … almost always. Sometimes it gets a bit intense, which is why I ask people that tune into moon energy to let me know, in advance … what to be mindful of. I'm one of those types of people that would rather have awareness ahead of time … than not … so … Here is some great info for this month's FULL MOON by Melissa Corter – Enjoy – SDJ ♥
August 15, 2019 Full Moon in Aquarius
The August full moon in Aquarius allows us to feel a sense of peace, lightening up the vibe of the intense energy we experienced in July. Mercury is now direct, inviting a sense of harmony to rise up. It is a time of release, letting go, and allowing that which is on the way out, to leave fully. This creates a powerful vortex of energy to usher in new desires, intentions, and experiences. Do not fear the release; it can be gentle and subtle if you choose to soften your resistance around it. Examine your goals; do they still feel worthy of your time? This Full Moon has an emphasis on bringing forth situations for evaluation and renegotiating of the energy required to invest in them. This may be emotional, financial, or physical. It is more than justified for you to decide if something needs to shift or come to completion as it is. Bring in compassion as you do this; there is no need to defend, simply to love things into the next level of their expansion.
Aquarius is an Air sign, it can have a quality of mental energy circulating within the mind. Utilize this mental power for forward movement in life, otherwise it may feel as if it is keeping you anchored into the limiting beliefs of your past. There is a sudden realization with this Full Moon of the power of authenticity and beauty of being unique; the same awareness once caused many to hide their light, now it encourages them to shine brighter and more outwardly.
This August Full Moon also invites us to pull energy inward to be self-serving; this may feel new to many who struggle to serve their own needs or are caretakers to others. This act of self-love is about regrouping, and coming back with more strength in service to others by first filling your own cup. This is not necessarily requiring rest; it can include play, fun, and adventure. Healthy boundaries can also be set during this time, deeply honoring all that is sacred for your life's journey.
Aquarius' Moon influence can feel unpredictable in nature, not the easiest energy to harness when you like to know ahead of time how things will pan out. Consciously decide to trust this energy; unpredictable experiences can also open you up to receive blessings you would not have created on your own. Learn to observe as well; this is a highly supportive quality of a Full Moon in the sign of Aquarius: knowing when to hang back and watch.
The fishing tribes are given credit for the naming of this Moon, since sturgeon, a large fish of the Great Lakes and other major bodies of water, were most readily caught during this month. A few tribes knew it as the Full Red Moon because, as the Moon rises, it appears reddish through any sultry haze. It was also called the Green Corn Moon or Grain Moon.
(Farmer's Almanac)
"One does not have to be a philosopher to be a successful artist, but he does have to be an artist to be a successful philosopher. His nature is to view the world in an unpredictable albeit useful light."
~ Criss Jami
 
Tips for the August 15th Full Moon:
Learn to become a witness, this Full Moon can teach you how to see, observe, and recognize things in a new light. You can invoke a greater power in seeing beyond the ordinary, opening inner gateways and new perspectives once hidden from your awareness. Allow things to surface in this space of observation and you may just discover something magical about yourself and others in the process.
Ways you can allow this Full Moon to support you:
Find out when the moon rise is in your city by going here: http://www.timeanddate.com/moon/
Find a place where you can see or sense the energy of the full moon. Preferably a comfortable position with the moon in sight. If you can sit outside, on the earth for this exercise you may notice a larger shift.
As you sit in the moonlight, bring your attention to your breath. Becoming the witness, start to feel into the body and notice how the breath moves through you.
Is it constricted, shallow, or hard to breath deeply? What can you learn from the air element and how you allow it into you body?
Breathing a little slower and more relaxed now…. Bring attention to the exhale.
Notice how the breath moves out of you. Is it hard to let it out without wanting to immediately take in more air?
Take 5 to 10 deep breaths with the intention of opening and expanding to take in more air; inspiration activates the spirit within you.
Bring your awareness now up to the sky, invite the essence of the moon to help you open, expand, and let go with your breath.
Use your breath to bring the energy of the moon in, into the heart. Stay with this experience for a few more minutes feeling the breath dissolving and releasing any blocks as the Moon supports you.
*Reminder: each full moon will impact you for up to 3 days prior to the full moon and 3 days after the full moon.
Full moons are always powerful times for releasing and letting go. Try creating your own ceremony or honoring of this time to embrace the energy that this time has to help you create space in your life for what you truly desire. As always remember, you are not alone in experiencing this phase, be mindful of this when encountering others over these next few days. Send them love as they are also shining a light on themselves and may be extra sensitive during this time. The next full moon is in the sign of Pisces on September 14th and is known as the Full Corn or Full Harvest Moon.
Melissa Kim Corter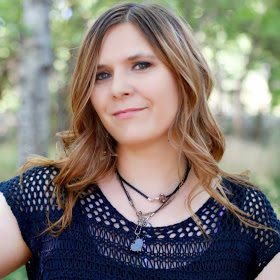 Melissa Kim Corter is a Certified Hypnotherapist and Shamanic practitioner certified over 20 healing modalities. She helps clients release fear & clear away the emotional clutter from their life experiences. Through various modalities coupled with her heightened intuition, she connects with your spirit for expanded truth and guidance on how to shift limiting beliefs. The earth, moon, and elements have been a channel for deeper levels of healing and connection for Melissa, stirring a passion within her to teach others to embrace the natural world.
Do you feel erratic, wonky, or emotional during the Full Moon? The Moon holds the key to the subconscious mind. Book a session with Melissa during the Full Moon to move the energy, uncover the blocks and find your own natural rhythm and harmony within the moon cycles.
http://melissacorter.com/product/private-session-with-melissa/
www.melissacorter.com